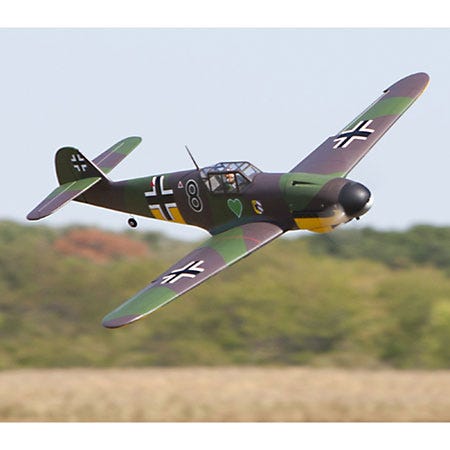 At Modelflight, we take a lot of pride in our range of scale
This 60-size ARF is certainly no ultra-micro and you will find that its range of features is just as large. Made from an all-wood construction, the Messerschmitt incorporates two Selig airfoils with just the ideal amount of washout, letting you soar at high speeds while still performing graceful landings. Additionally, Hangar 9 has included a four-section flap system, giving you a greater range of speed and manoeuvrability.
One of the key features of the Messerschmitt is its ability to combine great performance with accurate scale detail. The construction of this RC plane allows for its curved surfaces to be fully sheeted. This not...