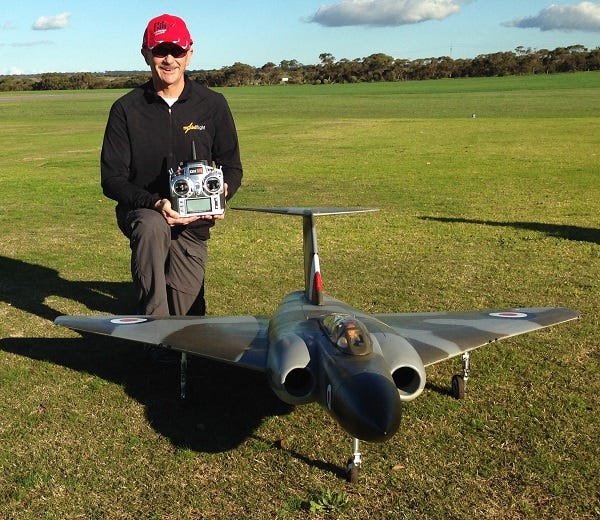 This is a special guest post from Mike O'Reilly, who was invited to attend the July 2014 Jet Meeting.
On Saturday 26th July Todd Morris on behalf of the JASA organised a local jet meeting at the AMA field at Monarto. Sunny skies and light winds blessed an enthusiastic group of pilots who attended. The field was in perfect condition for the testing of some new jets. Greg Leigh had his Ripmax Excalibur there and had dialled it in on his new
Spektrum DX18
Gen 2 transmitter. He had also fitted the Spektrum telemetry system with the JetCat sensor, airspeed sensor and battery monitoring. It was fantastic to hear this data from the transmitter whilst flying. [caption id="attachment_6593" align="aligncenter" width="600"]
...