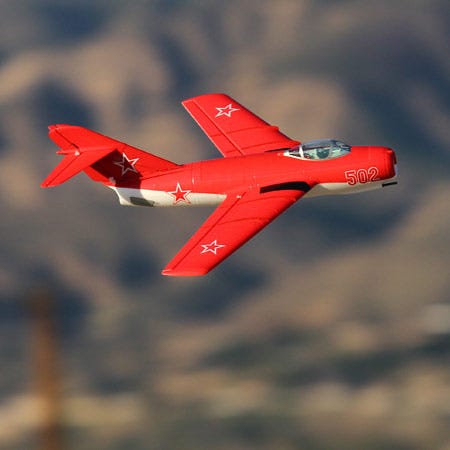 Thanks to 'Chuck Thrillseeker' for taking the time to share his review and maiden flight of the new
E-flite UMX Mig 15 DF Jet
with us! E-flite have been producing some awesome UMX RC Planes and the RC Mig 15 is no exception Over to
Chuck
with his thoughts...
"At last they have arrived & i was straight to the shop to pick mine up, Yes! the new E-Flite UMX Mig-15 DF is all they said and more. It is a beautiful scale Jet and i am just busting to get this plane in the air"
"At last i get to fly the new UMX Mig-15 and it wasn't a disappointment, this plane rocks. Having never flown a micro EDF i just didn't know what to expect, what i got was
...