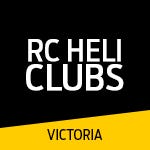 This page was updated on September 15 2014. If you have any suggested changes, please contact Modelflight.
Looking for an RC helicopter club in Victoria? Check out the list of VIC clubs below. Some of the organisations are primarily RC helicopter clubs, whereas others are model aircraft clubs that have helicopter pilots as members. Australian Freestyle Flyers
Based in Hallam, Australian Freestyle Flyers welcome beginners to advanced professionals.
Contact: Sean Kane Phone: 0413-040-440 Address: 38-50 Ogrady Road, Hallam Website:
http://www.freestyleflyers.com.au/
Central Highlands Area Model Plane Soc...