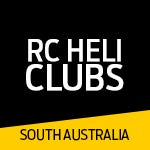 This page was updated on September 15 2014. If you have any suggested changes, please contact Modelflight.
Looking for an RC helicopter club in South Australia? Check out the list of SA clubs below. Some of the organisations are primarily RC helicopter clubs, whereas others are model aircraft clubs that have helicopter pilots as members. Barossa Valley Model Aero Club
Located just outside Tanunda, you can fly your model planes while enjoying the vines.
Contact: Jim McDougall 0411 720 694 Address: Koch Road, Rowland Flat Website:
http://bvmac.info/
Broken Hill Model Flying Club
Established in 1961, the club has around 15
...