We recently received a shipment from Hangar 9 and Seagull Models and in this blog post, we'll take you through our favourite aircraft. Let's get into it!
Ultra-versatile Ultra Stick RC plane from Hangar 9
The Ultra Stick RC plane has a tried and true design that is extremely popular. If you go to any flying field in the country, you're likely to see this model plane and for good reason. The Ultra Stick is an easy to fly model, which has such a wide flight envelope that it suits a range of pilots. It's capable of sport, high-speed, aerobatic precision and 3D all in the same flight. Plus, included in the box is an electric motor mount, so you can choose whether you power your RC plane with a gasoline engine or electric motor. Talk about versatility!

Hangar 9 have two sizes of this model plane available, the 10cc and 30cc. The 30cc is obviously a larger plane, but both models are quite simplistic in their design. Both the 10cc and 30cc planes come as 'Almost-Ready-to-Fly' (ARF) meaning you'll need to add your own electronics, servos and power plant of choice. If you're looking for an aircraft that does it all, the Ultra Stick may be the choice for you.
Van's RV-4 replica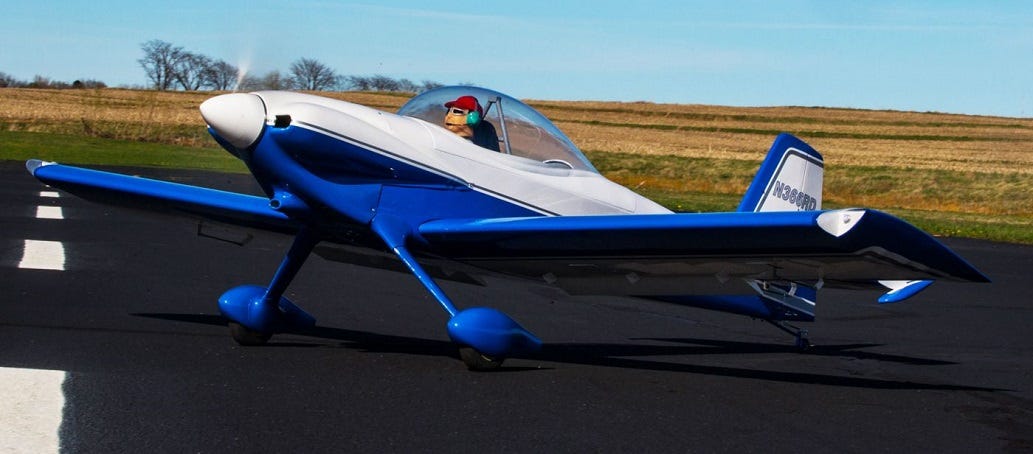 Hangar 9 have produced a scale model of the popular Van's RV-4 Plane. Van's do a range of popular full-size kit build aircraft that a lot of people build themselves from the ground up and now you can have your own Van's RV-4 in an RC version. This is an ARF model that is pre-covered with superb scale detail, and you will need to add your transmitter, electronics, servos and choice of power plant - you can use a 30cc engine or the equivalent in electric power.
The full-size aircraft has a lot of great features, it's sporty, does a lot of aerobatics and has some nice tendencies as well. The RC model is no different – you'll be truly satisfied by its beautiful and forgiving flight characteristics.
Build your own RC plane with the Seagull Models Boomerang 40 Kit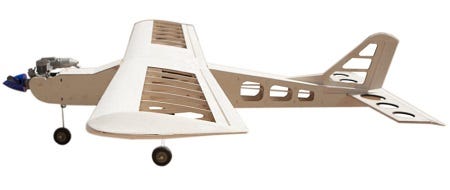 For those of you wanting to spend some time learning some techniques and building a model from the ground up, the Seagull Model Boomerang 40 is a great option, especially with current restrictions in place, being stuck at home and trying to find something to fill your time. Whether you're a first-time modeller or a seasoned hobbyist, this RC plane kit is enjoyable to build and fly. Included in the box are pre-laser-cut balsa parts with assembly instructions, an engine mount, wood glue and high-quality hardware. You will need to add your transmitter, motor or engine, servos, propeller and covering material.
The Boomerang 40 is a high-wing trainer that is a stable platform to learn how to fly and perfect your skills to progress on to sport aerobatics.
CubCrafters Carbon Cub FX-3 replica
A new release that we've received from Hangar 9 is their replica of the CubCrafters Carbon Cub FX-3. This RC plane is the definition of a giant-scale model with a huge 4.2m wingspan and is designed to fit engines from 100cc – 200cc. Some of the incredible scale details include the cockpit panel and seating, impressive tail wheel assembly, tow release, fully functional side double doors, scale suspension system with metal shock struts and sprung landing gear, high-density LED lights, plus loads more! The FX-3 is the largest Cub that Hangar 9 have ever created and it features a two-piece wing set with folding wing struts and removable stabs to make it easier to transport to and from the flying field.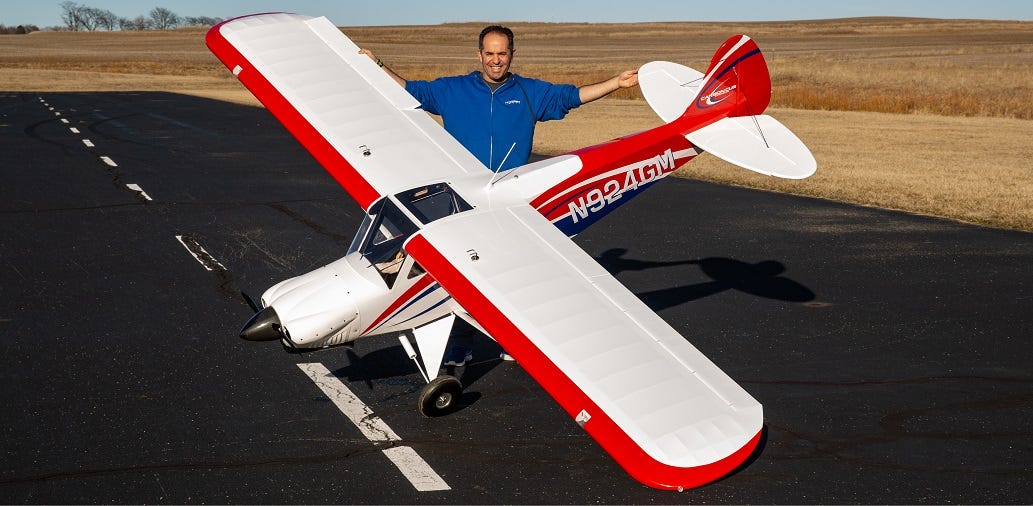 Hangar 9's CubCrafters Carbon Cub FX-3 is a beautiful STOL (Short Take-Off and Landing) plane that is capable of slow flight as well as aerobatic manoeuvres. If you're in the market for a giant-scale model, the FX-3 is a well-finished aircraft with a great presence in the air and on the ground.
We hope this blog post has given you a good insight into the range of aircraft that we have received. Whether you're a beginner pilot looking for a first model, or an experienced pilot looking for a scale plane, there is something for everyone. Feel free to contact us with any questions you may have via our online chat on the website, by emailing us, or giving us a call on (08) 8186 4250.