Looking for a new RC plane, jet or glider? We recently received a Phoenix Model shipment including some brand-new products and a restock of some favourite aircraft. Let's kick things off with the brand-new BAE Hawk jet.
BAE Hawk RC Jet
If you're a jet fan, you'd probably be familiar with the BAE Hawk. This popular aircraft has been modelled by Phoenix Model once again, this time in a larger version that is powered by a turbine engine. It comes Almost-Ready-to-Fly (ARF) meaning you'll need to supply all your own electronics including a receiver, transmitter and all your running gear.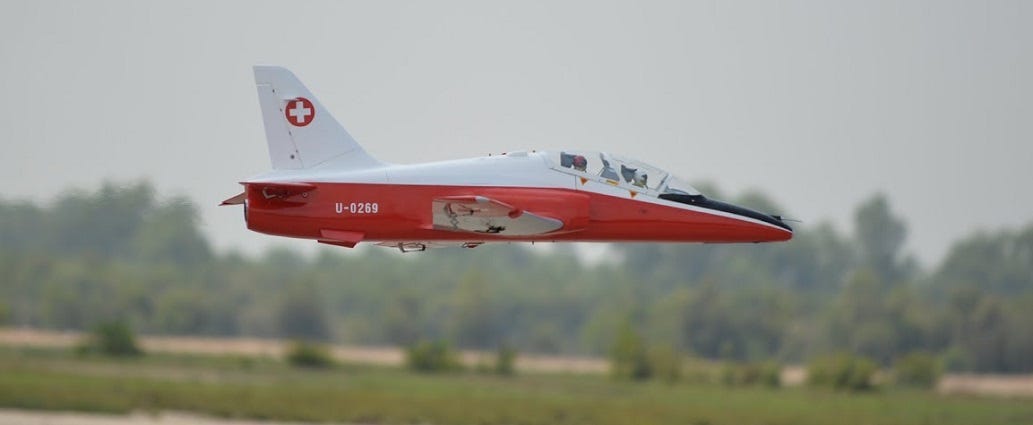 The structure is built from precision computer cut balsa and ply parts and features two-piece removable wings making it easier to transport the RC jet to and from flying sites. It has a 1700 mm wingspan, using a turbine engine (sold separately) with 6 – 10 kilos of thrust, and includes electric retracts, retract controller, jet fuel tank, tailpipe, full-depth cockpit and instrument panel, pilot, and high-quality hardware.
With its superb flying characteristics and accurate scale outline, Phoenix Model's BAE Hawk RC jet is perfect for a newcomer to jets or a seasoned pilot looking for an all-around sports model.
Zero A6M RC Warbird
The Zero A6M RC plane is another new release from Phoenix Model that is designed for compatibility with .120 nitro, 20cc gas or electric-powered flight, giving you the option to power it the way you prefer. Along with your motor or gas/nitro engine, you'll need to add your radio gear and servos. The aircraft does come with a spinner and mechanical retracts that you will need servos to drive, and you can upgrade to electric retracts if you wish.
This beautiful warbird has a strong, yet lightweight construction, with excellent flight characteristics and a lot of scale detail giving it a lot of presence in the air and on the ground.
Ka8B 4.5m Glider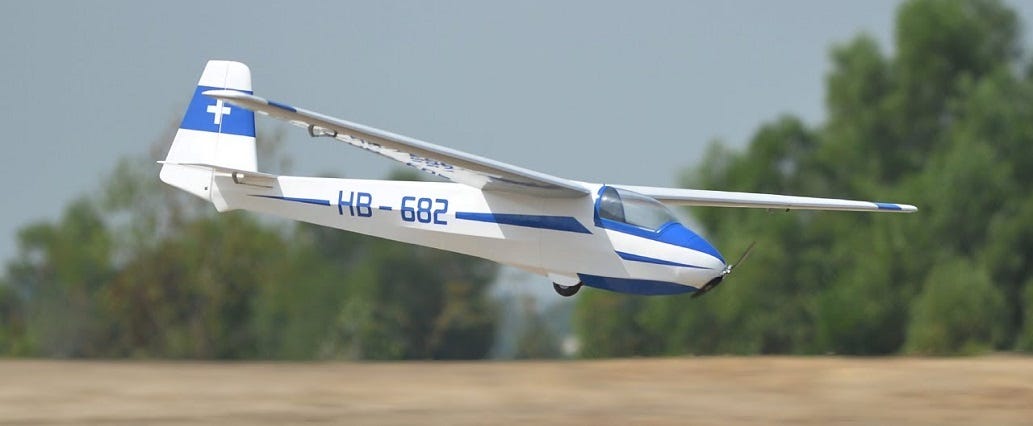 Phoenix Model's Ka8B is an impressive scale glider with a 4.5m wingspan. You can fit it out with an electric motor for flat field flying or you can do slope soaring. Again, this is an ARF model meaning you'll need to add your own all your electronic equipment, servos, and radio gear. It has an extremely light and high-strength, laser-cut wooden construction with a two-piece wing and scale details that give the Ka8B a lifelike presence in flight or on display. This Ka8B is sure to be an exciting airplane for any sailplane enthusiast.
Popular beginner RC planes

We have also received a restock of some favourite Phoenix Model aircraft including the Boomerang 60 and Scanner RC planes. If you're looking at getting into the world of model flying, you'll need to look for a trainer plane. The Boomerang 60 is a high wing model that is a very common choice for a first RC plane. It is easy to fly and is capable of some sport aerobatics once you've built up your skills. The Scanner RC plane is a low wing model and can be used as a first trainer but is more suited as a second model. Both these models are available as Almost-Ready-to-Fly (ARF) and come pre-covered with some assembly required to finish them off. You'll need to add your own radio gear so a Spektrum transmitter, receiver, Hitec or Spektrum servos would be ideal. The Boomerang 60 and Scanner can both be completed as electric or nitro powered, so you can power your model the way you like.
We hope this blog post has given you a good insight into the range of Phoenix Model aircraft that are available. As always, if you have any questions please contact us via email or on (08) 8186 4250 and one of our Customer Service representatives will be happy to assist.