Welcome back! This week we've received deliveries of Seagull Models, Hangar 9, E-flite and HobbyZone aircraft including some brand-new releases – stick around to see some of our favourites that have arrived!
Germany's famed First World War fighter, the Fokker D.VII replica
The brand-new Fokker DV.II from Hangar 9 is a 60cc World War I RC plane. It is available as an ARF, meaning you need to complete this with your own radio gear, accessories and motor or engine of your choice. A fantastic RC aircraft in a very limited quantity, so if you are interested in this one, head straight on the website and get it ordered because they will sell out quickly.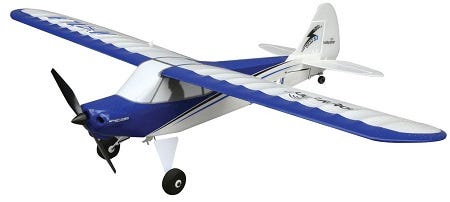 Favourite beginner-friendly RC plane
Moving on to a tried-and-true favourite, the Sports Cub S from HobbyZone. This model comes Ready-To-Fly and is a fantastic way to get into flying as it features flying assist SAFE technology (to read more on SAFE). You can put FPV on this aircraft as well, making it a fantastic for flying around parks or even indoors in a large basketball or netball stadium. It is incredibly easy to fly, with affordable replacement batteries, so a great way to get into the world of RC flying.
New Carbon-Z Cub SS from E-flite
One of the other new releases that we have received is the E-flite Carbon-Z Cub SS. This is essentially a revamp of the old Carbon Cub S - it has new wingtips, a bit of a new era for shape, new colouring with AS3X and SAFE select technology. Whilst this is a very large aircraft (210-cm or 84-inch wingspan), it is only a skill level of two so consider it to be a beginner-appropriate aircraft, space permitting. With massive tyres and sprung landing gear, it can land on rough surfaces while dampening out the bouncy landings that new pilots might do.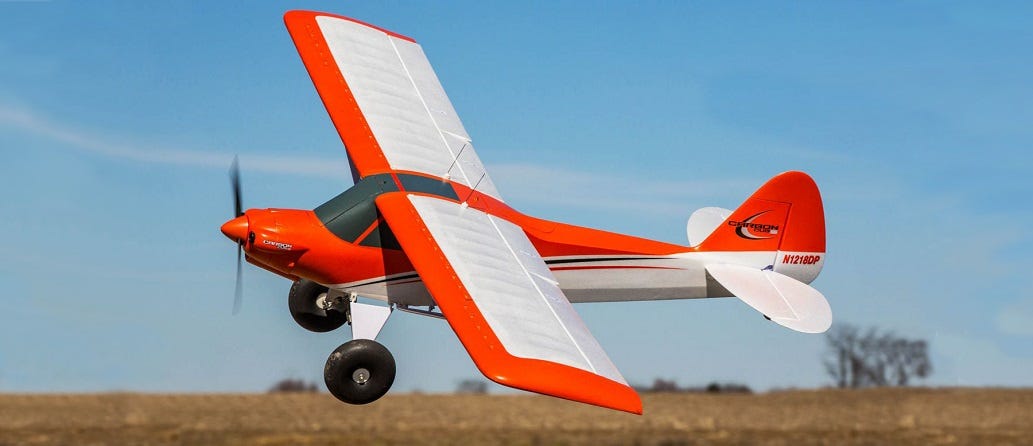 It gives some fantastic flight characteristics and a lot of capability of flying it off multiple take-off strips. Whilst the Carbon-Z Cub SS is easy to fly, it can be flown on 6-Cell batteries as well, allowing you to perform some great aerobatics. A very capable aircraft and a brand-new release freshly arrived.
L-4 Grasshopper replica from Seagull Models

One of the Seagull Models RC planes we've received is the L-4 Grasshopper. With a large 230-cm, 90-inch wingspan, and a matte finished camouflage trim scheme, this RC plane looks beautiful in the air and on the ground. It is available in an ARF meaning you will need to complete this with your own choice of radio gear, accessories and power systems. This model gives you the option of being powered with electric, nitro or gasoline so you can fly it the way you want!
P-47D "Little Bunny" Replica
Another brand-new aircraft we've received is this 10cc warbird from Seagull Models. It's a P-47D in a "Little Bunny" scheme, a beautifully finished aircraft with a lot of scale detail and a fantastic sized ARF. Again, you will need to complete this with your own radio gear, your own electronics and your own power setup whether that be electric or internal combustion but either way fantastic option.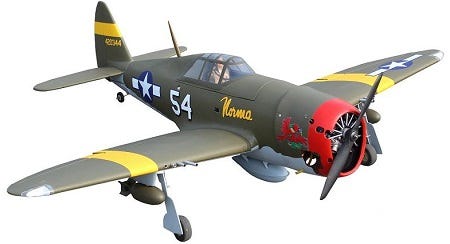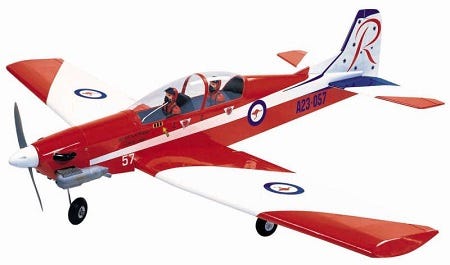 Popular PC-9 Roulette from Seagull Models
This one is one of our favourite low wing models, coming in the recognizable "roulette" colour scheme. This is a great low wing trainer so transitioning from a high wing, something like a boomerang or a classic you could move to a PC 9. It is still a 40-size, so if you've got a 40-sized Boomerang for example, same motor and Radio gear can drop into this. A great way to get into a sporty low-wing model which is a little more aerobatic. Includes nose gear though so still nice and easy to land.
We've gone through a variety of RC planes, however, this is not everything that we've received. Click here to see what else has arrived. If you have any questions, feel free to contact us via email, social media or give us a call on (08) 8186 4250 and we'll be happy to help.