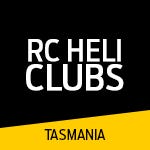 This page was updated on September 15 2014. If you have any suggested changes, please contact Modelflight.
Looking for an RC helicopter club in Tasmania? Check out the list of TAS clubs below: Hobart RC Flyers
Founded in 1993, Hobart RC Flyers' field features one of the oldest club houses in Australia.
Contact: Dean Williams Email: dean.williams@forestrytas.com.au Address: South Arm Road, Sandford Website:
http://www.geol.utas.edu.au/hpf/
North West Aeromodellers
North West have around 45 members who usually fly on Saturdays.
Contact: Nigel Dutton Phone: 0417-766-304...