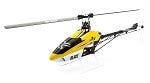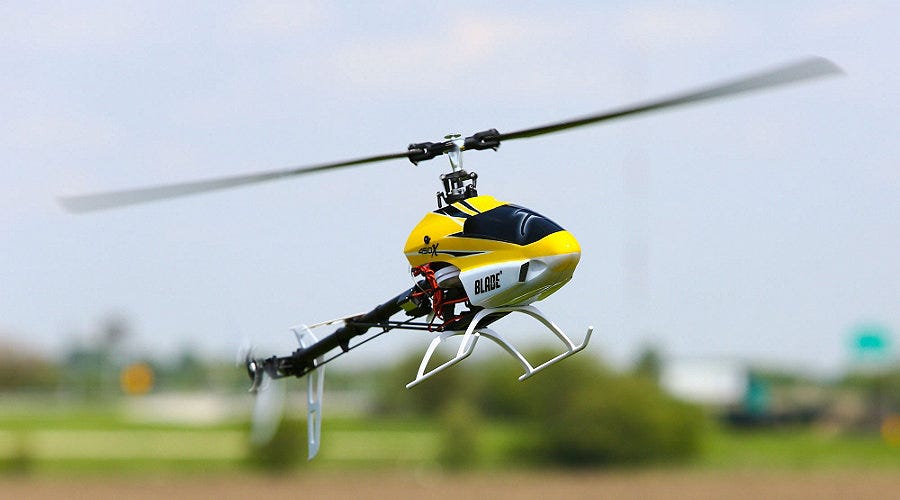 Precision and Performance - The Blade 450X
It's bold, it's bright and it's coming soon to Modelflight! The Blade 450X RC helicopter is an amazing offering. This ready-to-fly model has a very lightweight airframe and a solid head design, in which you will find solid 80-durometer dampers and 325mm main blades made from carbon fibre. All of these components are surrounded by a strong CNC-machined aluminium head block. This helicopter comes with a new helical main drive system, which features a new main gear and motor pinion with helical-shaped teeth; making the drive system quieter.  For cyclic and tail rotor control, Blade have installed digital, metal gear servos. This will give you the precision and durability you need to perform at your peak. Every inch of this RC helicopter emphasises precision. The composite material swashplate is made from aluminium with a lightweight fibre-reinforced material that reduces the weight without sacrificing durabilty. The main shaft is made from hardened steel and comes with triple ball bearing support, which covers the shaft's top and bottom drive gears, in addition to the top of the frame.
At the core of the new 450X is the Spektrum AR7200BX flybarless control system. This intelligent unit fuses together a 7-channel DSMX receiver and a BeastX 3-axis MEMS stabilisation system. Coming in at only 18g (0.5 ounces), this system certainly punches above its weight! Tuning this unit is very straightforward and can be done through your transmitter. The ready-to-fly version of this helicopter comes with a Spektrum DX6i included in the box; the same DX6i that was used during the 450X's flight test. So all you'll have to do is charge the LiPo battery and you will be ready to go! Powering this RC helicopter is a 4200Kv 440H brushless motor. This works in conjunction with a 3S 30C 11.1V 2200mAh LiPo battery and a 35A S-BEC brushless speed controller. This will give you the power you need to perform stellar 3D aerobatics. The Blade 450X is a stunning performer and will be a great choice if you enjoy the thrill of 3D flying. It is coming soon to Modelflight, so if you are keen to find out more, visit our website today.