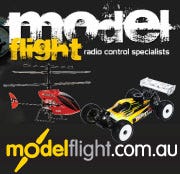 Are you organized? Great at managing your time and coordinating others?  We are looking for a tech-savvy person who has a high level of English/writing skills and attention to detail, as well as communication/teamwork skills, to join our eCommerce team at Modelflight/OMP.  Our business has traded online for over a decade, been in business for almost forty years, and we are now approaching our next major milestone.
This new Content Coordinator role will work under the Marketing & eCommerce Manager to ensure our websites and other published media have unique, accurate and useful content.  You will be creating some content yourself, as well as requesting and coordinating content from other team members and publishing to the web.
Knowledge of Remote Control Hobby products would be greatly beneficial but not essential.   Understanding or experience with Search Engine Optimization (SEO), Content Management Systems, and Copywriting for the web is also desired.
Please submit your resume to along with a covering letter highlighting your suitability for this role as well as examples of how you demonstrate the key skills we require; organization, time management, attention to detail, written English and any web/ecommerce experience if applicable.
For further contact and to submit your application please email j.nancarrow@modelflight.com.au
Applications close 4th May