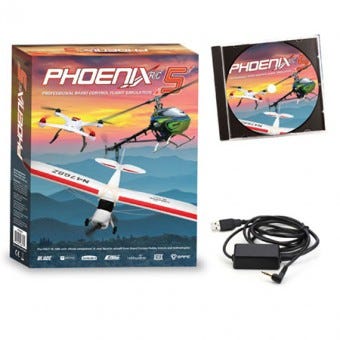 Version 5 of the Phoenix Flight Simulator was one of the most anticipated releases from the Nuremberg Toy Fair 2014. Today, we are pleased to announce that this new RC software has arrived at Modelflight. This simulator comes with many exciting new features, which we wanted to discuss in more detail here. The key drawcard of this new flight sim is that it comes with the Phoenix Builder companion software.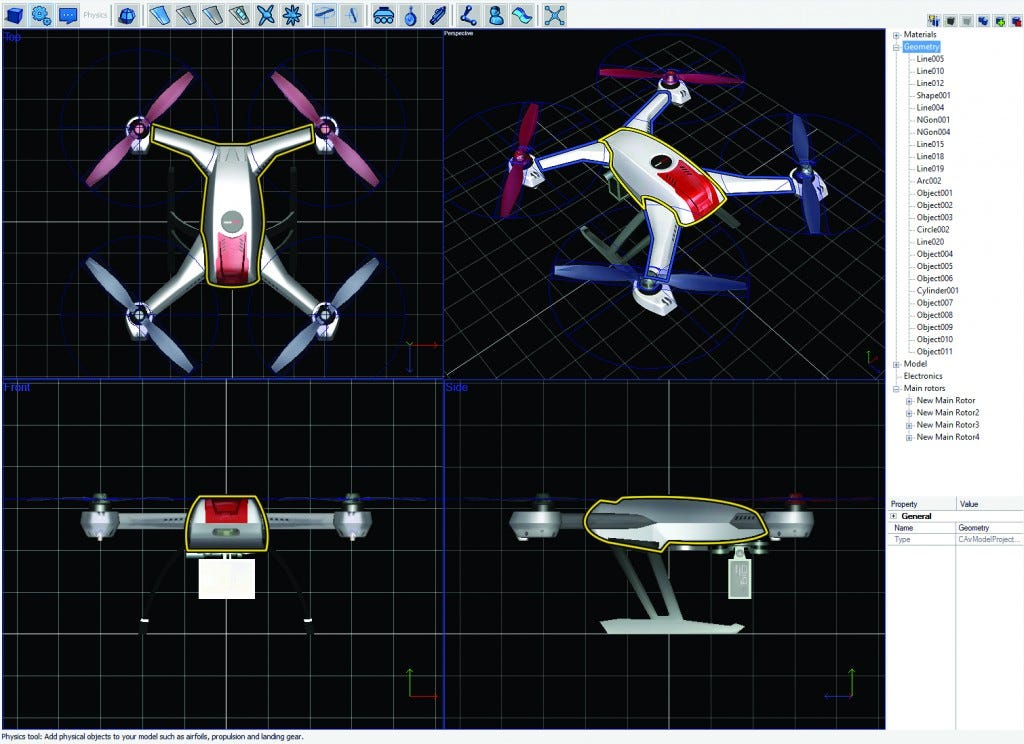 Phoenix Builder allows you to import your own RC plane and helicopter designs from almost any 3D CAD program. After loading this source geometry, you can then use Phoenix to customise your design. Irrespective of whether you want to add control surfaces or modify the finer flight characteristics, you will find that the Builder gives you great control over the creation of your very own RC model. You can even modify the characteristics of the models that come as standard with the Phoenix simulator.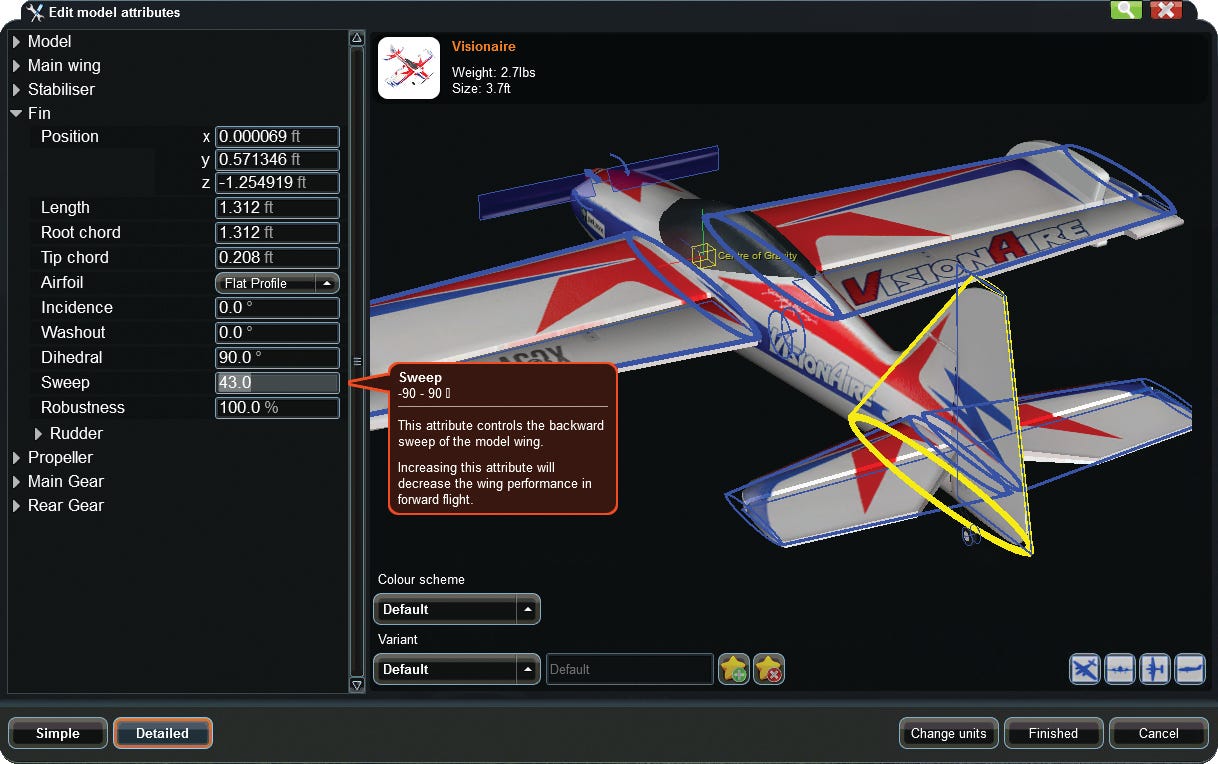 When you have crafted the model of your dreams, you can then take it for a test run in the Phoenix Flight Simulator or share it online with other Phoenix users. Of course, you can also browse online for other unique models that have been created. If any of them take your fancy, you can download them for free! Version 5 of the Phoenix Flight Simulator lets you develop your skills as a pilot and as a creator!
Another great feature in this new RC simulator is the inclusion of all the latest planes and helicopters. In fact, there are over 200 models to choose from in Version 5. What's more, these models come with all the latest RC technology that you would expect to see in the real-life versions, such as AS3X and SAFE Technology. This gives you the most authentic simulation experience available. Phoenix have also included new camera views, including chase camera and cockpit perspectives. This adds a whole new level of excitment to your simulator.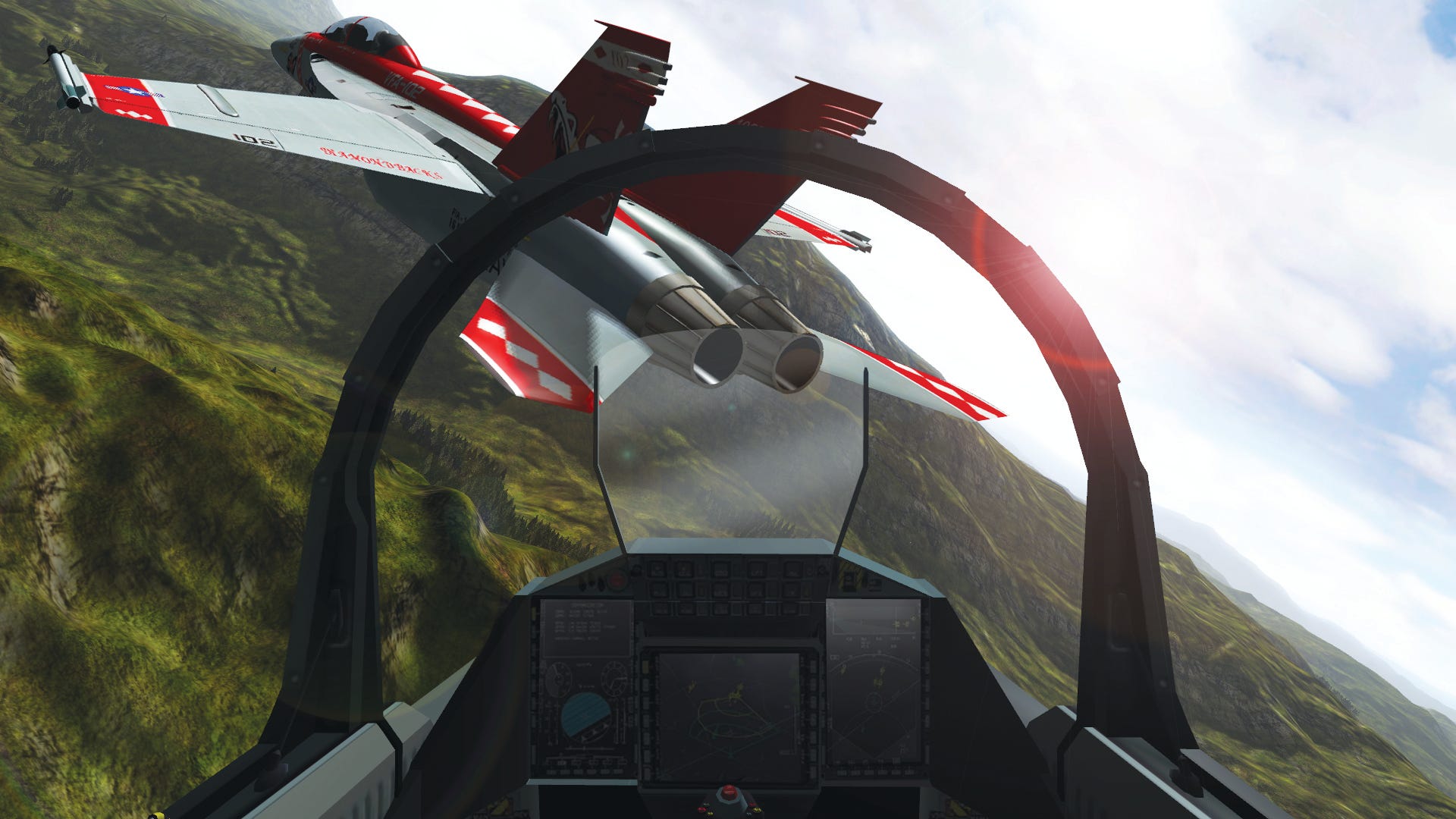 In keeping with the high standards of previous versions, the Phoenix Flight Simulator maintains its InfinityScape landscape generator, which allows you to enjoy an ever-changing 3D environment as you fly your model. You also have the option of changing these landscapes as you see fit, or creating your own if you would prefer. These landsapes include various exotic locations from across the globe.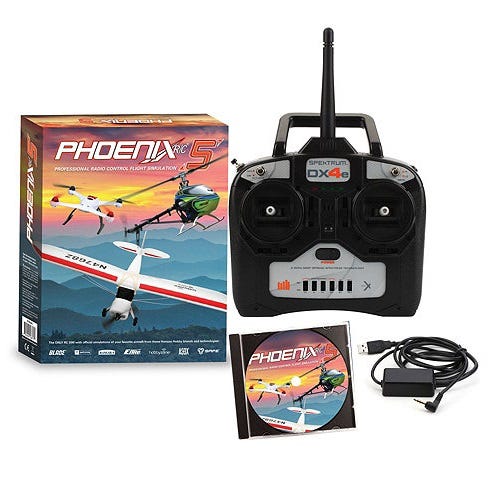 There are several package options available for the Phoenix Flight Simulator. If you are currently using Version 4 of the software, you can upgrade your software free of charge. Even if this is the first time you have used the Phoenix Flight Sim, there are still other packages available. For example, if you already own a radio transmitter, you can by the Phoenix Version 5 software only package. You will find that the software is compatible with many popular transmitters. If, however, you do not own a transmitter, there is a packaged Phoenix Flight Simulator with transmitter available (pictured above). In this instance, the package comes with a Spektrum DX4e Mode 1 transmitter. The DX4e can be used with a range of beginner RC planes and helicopters, so you can use this radio when you start flying in real life! If you would prefer, there is also a Phoenix Flight Simulator with Mode 2 transmitter.
Irrespective of your choice, you will find that the Phoenix Flight Simulator Version 5 is a great investment. Whether you are beginner learning the ropes of RC flight or you are a more experienced pilot who wants to practice with a new model virtually before hitting the field, this RC flight simulator has everything you need. If you would like more information about Phoenix software, visit Modelflight's RC flight simulator page today.