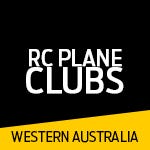 View all RC Clubs in Western Australia in a larger map.
This page was updated on January 2020. If you have any suggested changes, please contact Modelflight.
Looking for an RC model aircraft club in Western Australia? Check out the list of WA clubs below:
Albany MAC
Flying all sorts of models, Albany MAC was founded in 1980.
Contact: George Tadd
Phone: 0427-517-618
Address: Allmore Road, Albany
Website: https://www.facebook.com/AlbanyModelAeroClub
Collie Aeromodellers Society
Collie Aeromodellers were founded in 2004 and fly 20km east of Collie, WA.
Contact: Shane Ballingall
Phone: (08) 9734-4775 or 0438-990-545
Address: Buckingham Recreation Reserve,
Website: http://www.collieaeromodellers.websyte.com.au/
Dardanup Aeromodellers Society
DAMS was established in late 2007 and provide training on weekends.
Contact: Larry Allen
Phone: 0414-517-140
Address: Boyanup Road, Dardanup
Website: http://www.dams.org.au/
Esperance MAC
Contact: Mark Johnston
Phone: (08) 9071-5018
Foothill Flyers MAC
Contact: Michael Collier
Phone: (08) 9458-8157
Goldfields GAM
Goldfields fly on Sundays from approximately 10am.
Contact: Cliff Altus
Phone: (08) 9093-2496 or (08) 9021-2516
Address: Yarri Road, Kalgoorlie
Website: Goldfields Aeromodellers Facebook
Kalamunda Aeronautical Model Society
KAMS have a 58 acre flying field about 50km south of Perth.
Contact: Tim Watson
Phone: 0418-904-213
Address: Jackson Road, Oldbury
Website: http://www.kams.net.au/
Karratha Aeromodellers
Contact: Allan Brown
Phone: 0428-912-356
Website: https://www.facebook.com/groups/karrathaaeromodellers/
Lakes MAC
Lakes MAC have two flying fields available and usually meet on weekends.
Email: http://rlmac.net/contact/contact-secretary
Address: Lake Walyungup Reserve, Safety Bay Road, Baldivis
Website: http://rlmac.net/
Mandurah and Districts Model Aero Club (MADMAC)
MADMAC mainly meets on Wednesdays and Saturdays at their picturesque location in Waroona
Contact: Maryanne Blay
Phone: 0428-733-722
Website: Mandurah and Districts Model Aero Club (MADMAC) Facebook Group
Manjimup Aeromodellers
Contact: Brad Hanrahan
Phone: (08) 9777-2550 or (08) 977-1431
Mercurians MAC
Mercurians focus on control line model aircraft and have approximately 150 members.
Contact: Kim Parks
Phone: (08) 9256-2814 or 0412-171-131
Address: Whiteman Park, Beechboro Road, Swan Valley
Website: http://www.aeromodellerswa.org.au/mercurians/index.html
Merredin Aeromodellers
Contact: E. Meadows
Phone: (08) 9041-1891
Midwest Aeromodellers
Contact: Wally Bick
Phone: 0427-088-466 or (08) 9938-1273
Model Aero Club of WA
Contact: Graeme Cooke
Phone: 0408-302-377
Perth Indoor Flyers Inc.
Contact: Ross Cant
Phone: 0404-634-366
Pilbara Aeromodellers
Mandurah and Districts Model Aero Club (MADMAC).
Contact: Brad Gray
Phone: (08) 9173-4171
Address: McGregor Street, Port Hedland
Website: http://www.pilbaraaeromodellers.com/
Scale Aerobatics WA
Scale Aerobatics focus on flying in the IMAC and F3A disciplines.
Contact: Robert Chitty
Phone: 0402-906-345
Website: https://sites.google.com/site/scaleaerobaticswa/
Skyscrapers MAC
Contact: Brian Mollan
Phone: (08) 9293-2293
Soaring Model Society
The Soaring Model Society focuses on the building and flying of soaring models.
Contact: Lex Cunningham
Phone: (08) 9375-3025
Website: Soaring Model Society Facebook Page
Swan MAC
Contact: Dave Collett
Phone: (08) 9377-5964
Southern Slope Soarers (SSS)
For F3F, time trials and thermal fun, be sure to check out SSS.
Email: southernslopesoarers@hotmail.com
Website: Southern Slope Soarers (SSS) Facebook Page
South West Associated Radio Modellers Society
SWARMS fly a broad range of models and now have upgraded facilities at Elgin Field.
Contact: Brady Goff
Phone: 0448-226-610
Address: Vickery Road, Elgin
Website: http://www.swarms.org.au/
Thirteen & Half Squadron
Contact: Gerald Dyer
Phone: (08) 9572-3057
Thornlie and Regions MAC
TARMAC members primarily fly control line and free flight models.
Contact: Richard Morrow
Phone: (08) 9457-6648
Address: Lumen Christi College, Cnr of Tokin Hwy and Mills Road West, Maida Vale
Website: http://members.iinet.net.au/~stivej/TARMAC/Default.htm
Facebook Group: TARMAC (Thornlie & Regions Model Aircraft Club)
Thunderbirds MAC
Tracing its origins back to the 1960s, T-MAC have welcome many new members over the years.
Contact: Harvey Trezise
Phone: (08) 9447-6736
Address: Whiteman Park, Whiteman
Website: http://members.iinet.net.au/~lextron/tmac/
WA Free Flight Society
Contact: Chris Behr
Phone: (08) 9448-9922 or 0418-603-865
WA Jet Model Society
Focusing on the building and flying of model jets.
Contact: Neil Giggins
Phone: (08) 9293-2735
Website: http://www.wajms.org.au/index.html
WA Model Aircraft Sport Centre
The centre at Whiteman Park allows for the flying of a wide range of models.
Contact: Cameron Roberts
Phone: 0408-200-971
Address: Whiteman Park, Whiteman
Website: http://www.wamasc.org.au/index.html
Wanneroo Aeromodellers
WAMC are located in the Pinjar State Forest, with members flying on most days.
Contact: Ron Morrison
Email: secretary@wannerooaeromodellers.com.au
Address: Cecil Road, Pinjar
Website: http://wannerooaeromodellers.com.au/
WA Radio Modellers
WARMS meet on Tuesdays and weekends and have around 120 members.
Contact: David Rose
Email: president@warms.com.au
Phone: 0409-684-021
Address: Gemma Road, Henderson
Website: http://www.warms.com.au/
WA Radio Soarers
WARS started in 1975 and meet every Sunday.
Contact: Ingo Gerken
Phone: 0414-402-737
Address: Coolbinia Reserve, Wordsworth Avenue, Yokine
Website: WA Radio Soarers Facebook Group
WA RC Jet Association
The Association focuses on jet turbine and ducted fan RC jets.
Contact: Ian Bain
Email: http://www.westjet.org.au/#!contact/component_14113
Website: http://www.westjet.org.au/
Wayfarers Aero Sports Pilots
Contact: Norm Thornton
Phone: (08) 9291-7741
Western Australian Electric Flyers Club
WAEF fly mostly electric-powered aircraft and are involved in slope soaring at local Perth venues.
Founder and Treasurer: Geoff Allan
Phone: 0412-903-659
President: Tim Johnson
Phone: 0457-544-977
Location: Perth Northern Suburbs
Whitfords and Districts Club
Whitfords have recently moved to a new flying field in Pinjar.
Contact: Steve Coram
Phone: (08) 9405-1986
Address: Nisa Road, Pinjar
Website: http://www.wdrcac.org/