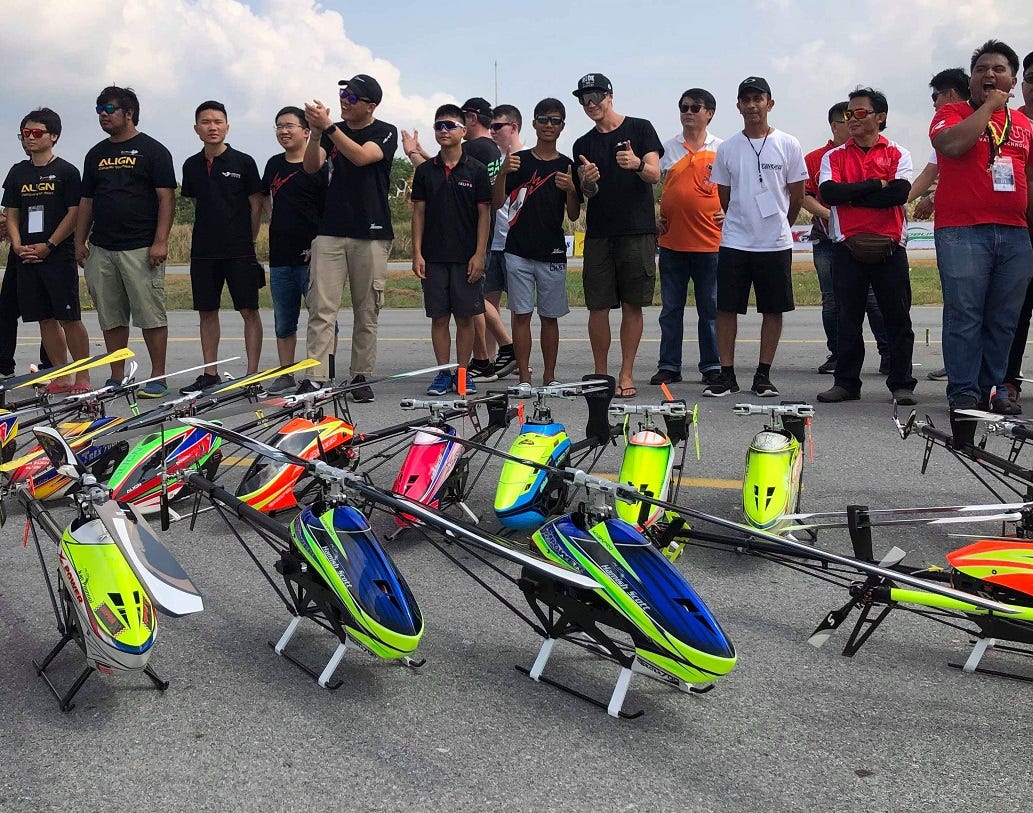 March 30th and 31st brought me to Thailand Heli Blowout 2019 at the Thung Srikan Flying Field in Bangkok, (THB) Asia's premier fun fly and Competition. This would be my first competition and demos out of Australia.
We arrived Thursday afternoon to the airport where we were greeted by my Teammates father Narong Poonoi who drove us off to the hotel to assemble helis for practice starting Friday.
The weather in Bangkok was quite a shock to the system with temperatures above 35°c and humidity in the high 60's.
Friday I managed to get in 7 flights of practice even with the chaotic flight lines, mainly set manoeuvers as that's what I was flying on Saturday. I made some good progress with the help of my teammates. Inbetween flights I was assisting the team with mechanical issues throughout the day where I could. I left Friday feeling better about the rounds ahead on Saturday.
Saturday, the official start to THB 2019. A fantastic opening ceremony started the day, it was a day full of demos and set manoeuvers for all classes.  The demos were great with all teams putting on a show. The Thai commentating adding a different level of enjoyment I've yet to see anywhere else. I managed to get 2 practice flights in on the spare flight line in the morning before my competition flight. After lunch I was up for set manoeuvers, the flight felt ok but with a couple of mistakes that would need fixing if I was to make the finals Sunday evening. My flight was good enough for 4th position leaving into Sunday's freestyle before finals.
Sunday was the final day with more demos and freestyle for all classes before finals for the competition begins. The top 5 from each class would go to finals for another round of set manoeuvers and freestyle.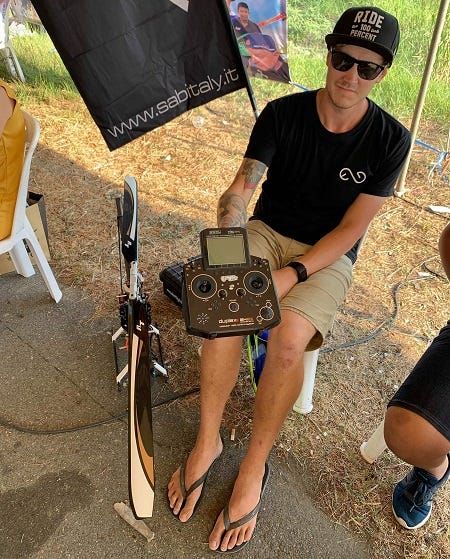 My first freestyle flight I felt ok and I was having a lot of fun only to make a huge mistake by landing too early and not meeting minimum flight time by 9 seconds. I had two choices. Run with that flight but risk lower points and potentially miss finals or use my yellow card and try again.
I came to Thailand to learn and to push myself and after a small discussion with teammates, we decided it was best for me to try again. After the rounds completed the yellow card entries could take the re-flight. My re-flight was not as good as first I felt I played it too safe to at least get points to try and make finals.
A few hours went passed before results announced and I was pleasantly surprised to see I had made the finals finishing in 4th place after the 2 rounds flown, but going into finals with no re-flight available. 
My 2 final rounds were completed, Set manoeuvers finishing 3rd and freestyle 4th. I felt nervous in the last freestyle causing me to rush and not think about what I was doing. But I take this all as a learning experience. 
Sunday evening closing ceremony dinner and awards night. Great weekend all around and after all rounds, I finished 4th in expert class. 
Thailand Heli blowout and Thailand, in general, is an experience I'll never forget and I'm already keen to come back next year. I've learnt a lot not only about my flying, but also myself and where I need to improve to fly in this type of environment.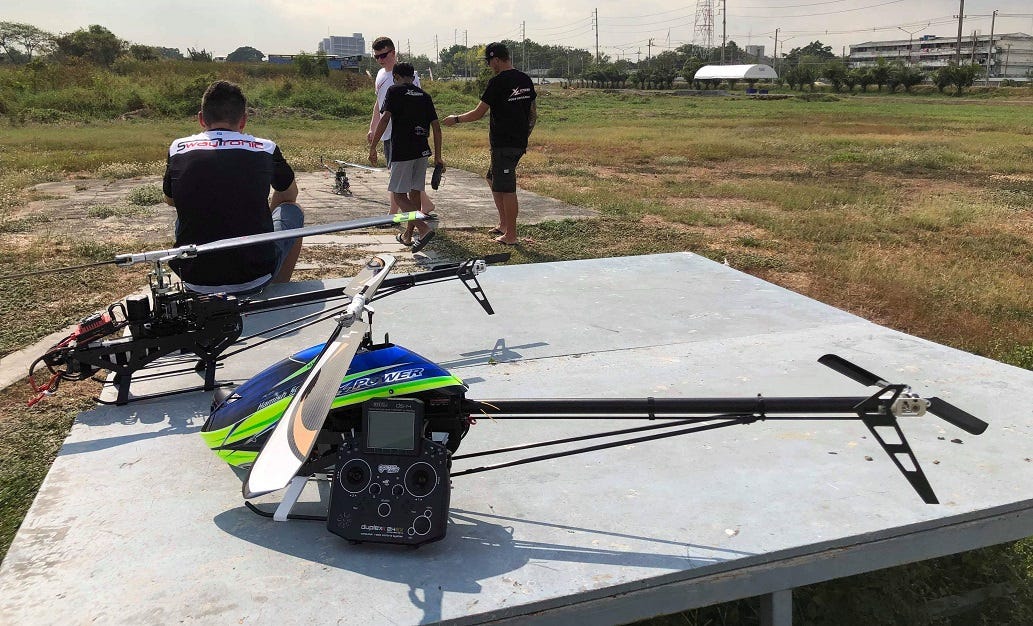 Thank you to all my sponsors once again for there ongoing support to get me to these events and flying the best equipment possible giving me the reliable set up I have today. 3 days of flying in incredible heat with no mechanical/electrical problems and no crashes. Doesn't get much better than that. 
See you all at the next event! 
Next stop for me is Global 3D in the Netherlands.
Hamish