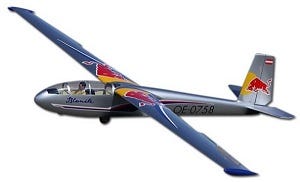 The Latest Sebart RC Planes We have always had a wide range of
Sebart
RC planes at Modelflight and we are very excited to show some of their new models that will be available soon. Let's kick things off with the new Sebart Blanik.
This is a beautiful RC glider. As you can see, the
Blanik
comes with an officially-licensed Red Bull trim scheme and a scale cockpit. The model plane comes with a wingspan of 332cm and a total wing surface of 80.5 square decimeters. Sebart have also...