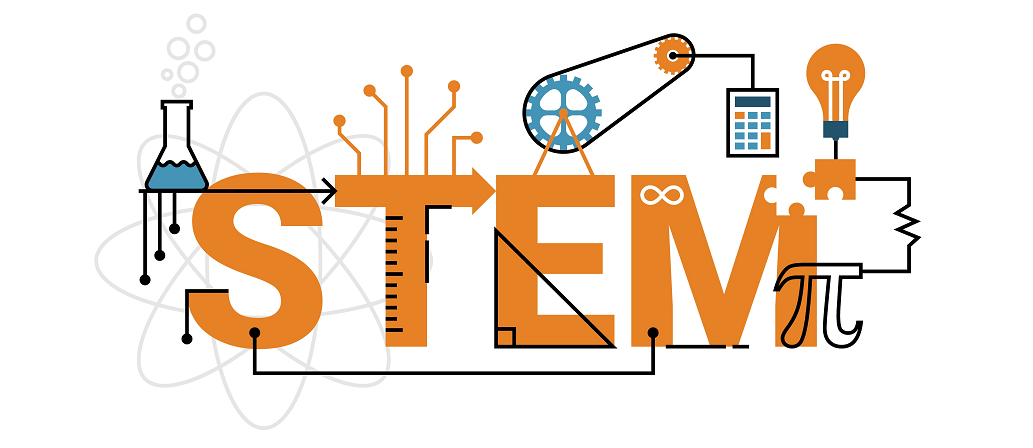 STEM is an acronym that stands for four increasingly relevant academic disciplines: Science, Technology, Engineering, and Mathematics. Rather than teach each area separately, STEM education integrates these disciplines for use in real-life applications and the use of RC related products can add a fun element that students can relate to.
Remote Control toys are not only fun to play with, but they're also a great way to educate students about robotics, mechanics and how to build and design. It is a great way to develop a student's senses, mechanical and learning skills to promote their hand-eye coordination and problem-solving ability. They can be used to encourage them to work together as a team, thus enhancing their social and communication skills.
Model Flight has a vast range of RC models and accessories that can be used in STEM applications in the classroom or at home for students from Year 5 to Tertiary levels.
RC Model Cars are miniature full-size cars with many of the same parts as your Toyota or Subaru. Gearboxes, drive shafts, a motor, suspension arms etc. Building a model car requires manual dexterity and the ability to read and comprehend instructions and teaches the student about the mechanics of a moving vehicle. Furthermore, the RC model car then provides a platform where customised 3D printed parts can be added for specific tasks or to meet challenges. The model car can be fitted with autonomous driving technology, high-speed stability controls, anti-roll devices and more.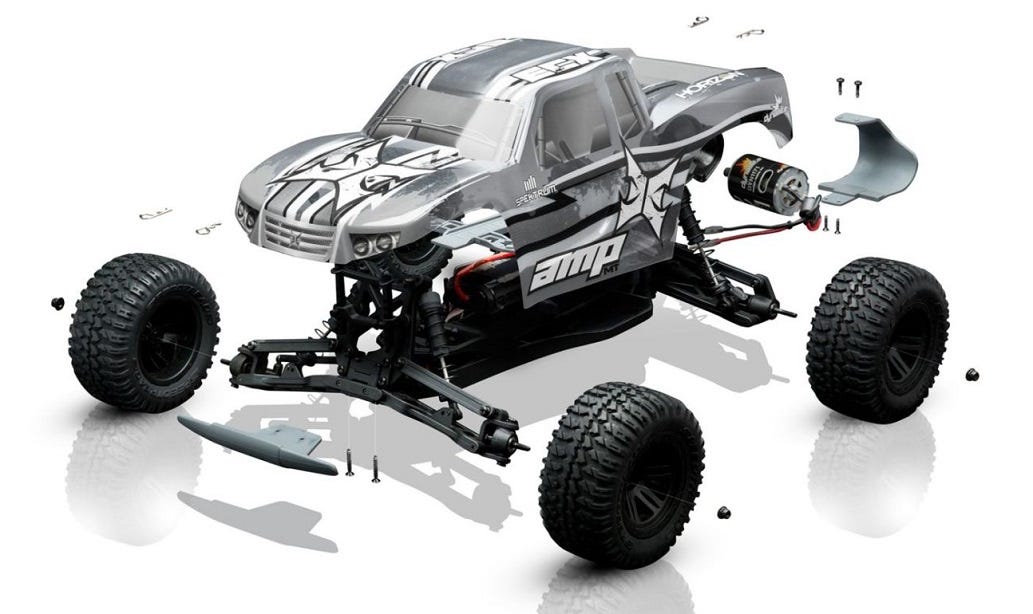 Build-To-Drive Kits with Electronics
The ECX Build-to-Drive Kits provide you with everything you'll need to get up and running but allows you to build the vehicle from the ground up. Assembly time is typically 3-5 hours and all the parts and pieces that you'll need to make it run are included.
Build-To-Drive Kits without Electronics
The Axial Build-To-Drive kits are more complex mechanically with amazing suspension and lots of detail. They make a great platform for further development and add-ons.
Ready to Run vehicles
If you simply want a good basic platform that is ready to go, and can be modified in many ways, the ECX 1/18 Temper is a very popular go-to vehicle. 
For school challenges like the Land Rover 4x4 in Schools Technology Challenge and other similar events, the ECX Temper from Model Flight is a great starting point.
Parts for your STEM Project
Model Flight has a huge range of parts for all the model cars that we sell so if you require bits for your project please check our website. We have a large choice of the following parts:
Electric motors, brushed and brushless
Motor speed controllers
Radio control transmitters and receivers from 2 to 24 channels
Telemetry systems and sensors
Lithium Polymer and Nickel Metal Hydride batteries
Battery Chargers
Wheels & Tyres
Drive gears and pinions
Drive shafts, axles
Small metric and imperial bolts and nuts
Ball joints
Wire
Small high current connectors
Programming and STEM
Why not program something that flies and takes video and still images? The Ryze Tello powered by DJI can do just that for the STEM student. It is not only a great for kids and teens, but for adults too.
Learn & Create - Play is an essential part of learning, so DJI made the Tello programmable with Scratch, an MIT-developed coding system that allows children and teens to learn the basics of programming while having fun. Once you have mastered Scratch, you can move on to developing software applications for your craft using the Tello SDK.
Develop programming skills by playing games and completing levels
Programming simulator
Moved-based control
Create customised Tello accessories
User-friendly interface in the Tello App
Learn to fly a drone with confidence - includes features to help a beginner pilot: Auto Takeoff/Landing, low battery protection, Failsafe protection, Vision positioning system
Compatible with your smartphone and an optional controller (sold separately)

Does your STEM project require an aerial platform?
Unmanned Aerial Vehicles (UAV's) are being used more and more in industrial applications utilising multi-rotor drones with cameras to large aircraft fitted with a myriad of sensors. An RC model aeroplane is the perfect way to develop an understanding of the principles of flight, to which can then be added autonomous flight technology, cargo carrying capabilities, search and rescue functionality and more.
A very popular model, to begin with, is the Hobbyzone Super Cub S, RTF
This all foam aircraft is very stable, incredibly durable yet easy to repair and has good cargo carrying capacity. You can add a camera, sensors, onboard flight recorders and it has the power and the flight characteristics to handle it.
A more advanced model that is already fitted with some GPS functionality, self-levelling capabilities, auto land and more id the E-flite Apprentice S 15e RTF.
Parts for your aerial STEM Project
Model Flight has a huge range of parts for all the model planes that we sell so if you require parts and accessories for your project please check our website. We have a large choice of the following parts:
Electric motors, brushed and brushless
Motor speed controllers
Radio control transmitters and receivers from 2 to 24 channels
Telemetry systems and sensors
Lithium Polymer and Nickel Metal Hydride batteries
Battery chargers
Micro cameras and video transmitters
FPV goggles and monitors
Small metric and imperial bolts and nuts
Ball joints
Wire
Small high current connectors
Balsa wood, plywood
Epoxy and Cyanoacrylate glue