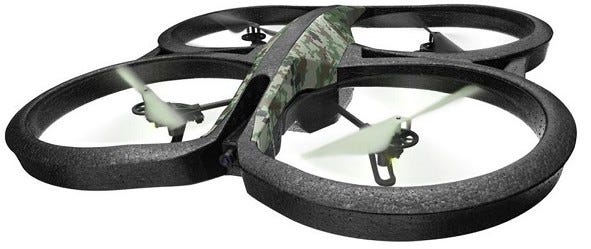 Please note that this blog post has now been updated. Check out our Drone Buyer's Guide 2015.
Are you looking to buy an RC quadcopter? These remote control models are very popular at Modelflight and we are often asked by customers "what is the best RC quadcopter for me?"; so we've decided to put this guide together to help you choose a new quadcopter. We have a wide range of quad copters to suit beginners, experienced pilots, and those looking to fly their quad copter indoors and/or out. This guide will review these quadcopters and help you find the one that is best for you.
What Are Quadcopters?
As the name suggests, quadcopters are in the remote control helicopter 'family', but the key difference is that they come with a set of four rotor blades instead of the traditional two. This design (generally speaking) makes RC quadcopters more stable and easier to fly than RC helicopters.
Types of Quadcopters
There are a wide variety of quadcopters available; an ideal option for beginners could be quad copters that come ready-to-fly (often abbreviated as "RTF") straight from the box.  Everything you need is included; you just charge the batteries and fly.  These rc quadcopters are usually smaller and easier to handle.  A great stepping stone for learning to fly and moving on to bigger and more advanced quads.  We also have quadcopters that are designed for pilots who want an aerial photography or filming solution. This guide will look at the best options for you as well as providing examples of the best quadcopters in our range.
Which Quadcopter is Best for Me?
Here we will provide recommendations for the best quadcopter to buy if you are a beginner pilot, if you are a pilot looking for something compact vs. a large quadcopter and the best camera quadcopters for aerial video and photography.
RC Quadcopters for Beginners
Easy to fly and no set-up required
Everything is included in the box
SAFE technology for superior stability
Even if you have never flown a remote control quadcopter before (or any RC model for that matter), there are some great options available for you. In our opinion, the best quad copter for beginners is the Parrot Rolling Spider, pictured below: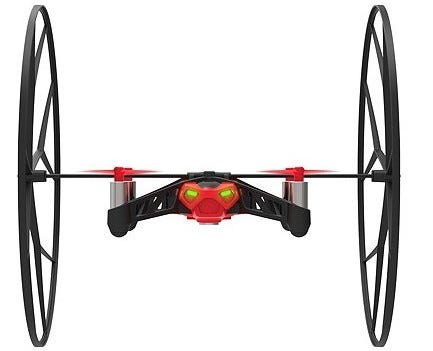 The Rolling Spider recently won the "Best Innovation Award" at the 2014 Consumer Electronics Show (CES) and it's clear to see why. This RC drone can be controlled by a smartphone or tablet computer. It is also equipped with sensors and autopilot capabilities, making it very easy to fly. As you can see, it is also equipped with detachable wheels, allowing you to roll across a floor, climb up a wall and move across the ceiling! The only thing you need to do is download Parrot's FreeFlight app (free of charge) and you can start flying (or rolling)!
An alternative remote control quadcopter for beginners is the Blade 180 QX.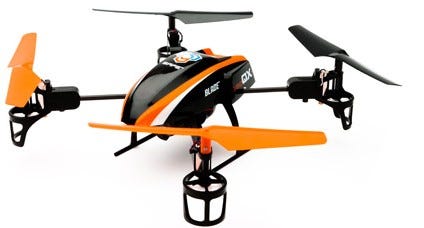 Technically speaking, this quadcopter belongs in both the beginner and aerial photography categories, but that's one of its key advantages! Not only is this drone easy-to-fly, it also comes with an E-Flite EFC-720 camera. This camera can be operated from the radio transmitter included in the box. Rest assured, flying the 180 QX is very straightforward. It is equipped with innovative Sensor-Assisted Flight Envelope (SAFE) Technology. SAFE is designed to counter the effects of wind and turbulence to make flying the 180 QX as smooth as possible. This quadcopter comes out of the box ready-to-fly with everything you need included. It is a great choice for beginners who are looking for something with a bit extra!
The final beginner's quadcopter we wanted to look at was the Blade Nano QX.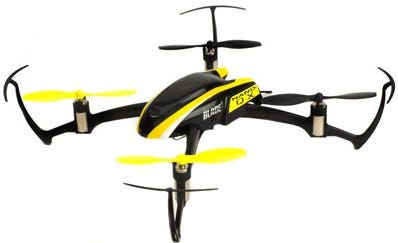 As you may have guessed, the Nano is similar to the aforementioned Blade 180 QX. While it does not come with a camera, the Nano is also equipped with SAFE Technology, making it very stable in the air. Our own experience has shown that this quadcopter can easily be picked up by beginners and we are certain that you will also find this to be the case. Similar to the 180 QX, it comes out of the box ready-to-fly; a great choice for your first RC drone.
Our top pick for beginners: The Parrot Rolling Spider $139.00
Click Here to buy the Parrot Rolling Spider.
Best Large Quadcopters For More Advanced Pilots
Powerful quadcopters, with advanced flight characteristics
Different flight modes to suit your needs
Optional parts and accessories available, like camera mounts
If you have a little more RC experience under your belt, we have a couple of fantastic quad copters that are ideally suited to more intermediate pilots.  For example, the Hornet 460 from Dualsky.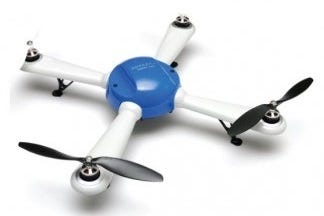 This is a feature-rich quadricopter that comes in a "Plug-N-Play", or "PNP" configuration. A 'Plug-N-Play configuration means that you will need to supply your own transmitter, receiver and LiPo charger to complete the model.  This gives you flexibility to choose a set up completely tailored to your needs and requirements.  It comes 90% assembled equipped with brushless motors, ESC and a custom-designed flight control system, and it will only take you 30 minutes to finish the last few steps and get in the air. Some great additions to the Hornet 460 are the LED lights that come under its arms for night time flying, we have also thrown in a bonus Dualsky LiPo battery.  The unique design of the Hornet makes it a powerful quadcopter and certainly a stand-out in the air.
An alternative to the Hornet is the Blade 350 QX2.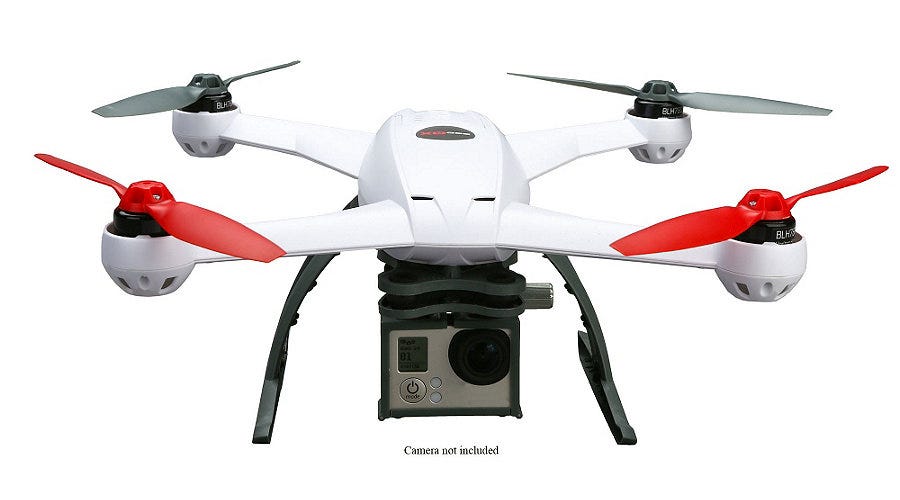 The 350 QX2 from Blade is an updated version of their 350 QX quadcopter. The original model was very popular, and with good reason. Similar to the Nano QX, it came with SAFE Technology. What sets the 350 QX2 apart, though, is the inclusion of three different flight modes. The first mode is known as Smart Mode. This allows you to fly the quadcopter through stick input, regardless of your orientation. For example, a forward input will always push the quadcopter away from you, even if the 350 QX2 is pointed towards you. The second mode is Stability Mode. As the name suggests, this gives the Blade quadcopter a self-levelling ability; avoiding shifts to unfavourable attitudes. The final mode is Agility Mode. This allows you to perform flip rolls and loops with the 350 QX2, all the while maintaining smooth flying characteristics (please note that the camera is not included with the quadcopter).
Our Top Pick: Dualsky Hornet 460 Quadcopter w/FREE Battery $229.99
Click Here to Buy the Dualsky Hornet 460 Now
Best Quadcopters with Cameras
Quadcopters that come with cameras included
Stable quads for precision photography and video
Long flying time and battery life
Quadcopters with cameras are becoming increasingly popular and if you love aerial photography or filmmaking (or this is something you are keen to get into), RC quadcopters are a great choice. Because of their inherent stability, you can use a quadcopter with a camera attached to capture above-ground images or footage with relative ease. To help in this regard, Blade have introduced an Aerial Photography version of their 350 QX.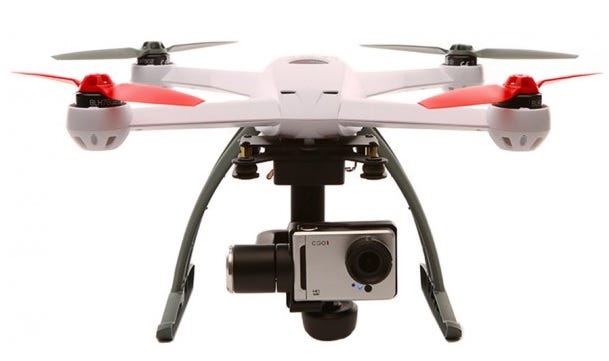 As the name implies, this 350 QX package comes with an E-Flite C-GO1 camera included. This 1080p camera is great for capturing all your in-air photos and videos. What's more, you will be able to do so with the help of all the useful features found in the original 350 QX, such as SAFE Technology and multiple flight modes. In this AP Combo, however, Blade have also improved the receiver, GPS technology and external antenna. In our opinion, this is the ultimate aerial photography solution.
If you are looking for an alternative, though, you can't go past the AR.Drone 2.0 from Parrot.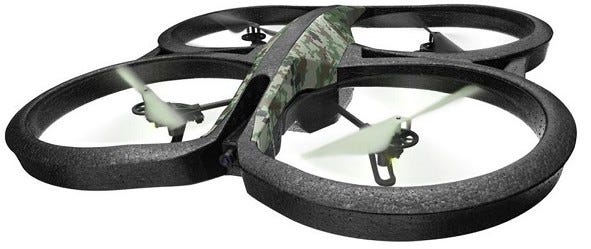 Similar to the Rolling Spider, this Parrot drone can be operated by your smartphone or tablet computer. It comes equipped with a 720p camera which can be streamed to your controlling device as you fly. Even if you are new to aerial photography (or drone flying in general), Parrot's Absolute Control mode allows you to fly the AR.Drone with relative ease. With the FreeFlight app used to control the drone, you will also be able to share all your aerial photos and videos online. If you are keen to get started with aerial photography, this is a great place to begin.
Our Top Pick For Quadcopters With Cameras: Blade 350 QX AP Combo $1149.99
Click here to buy the Blade 350 QX AP Combo now.
Conclusion
We hope this guide helps you find the best RC quadcopter for your needs. If you have any questions, feel free to leave us a comment below, or you can contact Modelflight via our website. If you would like further information about our range of quadcopters, visit modelflight.com/quadcopters. In the meantime, stay tuned to our blog for further news on quadcopters and other RC models.