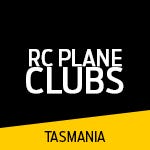 View all
Model Planes Clubs in Tasmania
in a larger map.
This page was updated in October 2018. If you have any suggested changes, please contact Modelflight.
Looking for an RC model aircraft club in Tasmania? Check out the list of TAS clubs below: Hobart Model Aero Club
Hobart Model Aero Club has around 80 members who fly a wide range of models.
Contact: Ba...