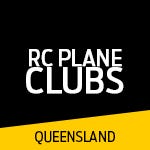 View all RC Clubs in Queensland in a larger map.
This page was updated in May 2022. If you have any suggested changes, please contact Modelflight.
Looking for an RC model aircraft club in Queensland? Check out the list of QLD clubs below:
Aero Modellers of Coominya
Contact: Alan Smith
Phone: 0427-060-010
Address: Wills Road, Coominya
Blackwater Model Aero/Heli/Car Club
BMAHCC are next to a golf course just outside of Blackwater.
Contact: James Brock
Phone: 0429-046-001
Address: Blackwater Coorah Road, Blackwater
Website: http://bmahcc.com/
Bribie Island Radio Modeller's Club Inc
BIRMA have been going since 2015 and fly on Tuesday and Saturday mornings from 6:30 AM.
Address: Rutters Road, Eulimbah
Website: https://bribieislandradiomodellers.com.au/
Brisbane Free Flight Society
Contact: Malcolm Campbell
Phone: 0417-774-826
Bundaberg Aeromodellers
Located 15mins south of Bundaberg off Coonarr Road.
Contact: Patsy Brown
Phone: 0417-605-347
Address: 99 Golchert Drive, Coonarr
Website: http://bundabergaeromodellers.weebly.com/
Bundaberg Aero Sport Flyer's
Located 32km south of Bundaberg, BASF flies on Sundays and Wednesdays.
Contact: Mark Linwood
Phone: 0417-500-213
Address: May Street, Bundaberg
Website: http://bundabergaerosportsflyers.weebly.com/
Cairns Model Aero Club
Located 15min south of Cairns, the Club meets on Saturday afternoons.
Contact: Greg Wood
Phone: 0418-772-555
Address: Mills Road, Edmonton
Website: http://www.cairnsmodelaeroclub.com/
Callide Dawson Model Aero Club
Contact: Tony De Git
Phone: (07) 4992-6669
Calvert Aeromodellers R/C Society
Contact: James Hardy
Phone: (07) 5467-9856
Central Highlands Model Aero Club
Contact: Robert de Valter
Phone: 0427-118-365
Control Line Aeronautical Society Ipswich
Contact: Trent McDermott
Phone: 0421-830-032
Address: Ernest Street, Ipswich
Dalby Model Aero Club
DMAC has great facilities and a friendly atmosphere.
Contact: Gavin Bartkowski
Phone: 0427-187-060
Address: Cecil Plains Road, Dalby
Website: http://www.dalbymodelaeroclub.com/
Dallachy R/C Model Aero Club
Contact: Anthony Cois
Phone: (07) 4066-2020
Ferny Grove Flyers
Located in Brisbane's North West corner
Address: Tramway Street, Ferny Grove
Website: http://fernygroveflyers.asn.au/
Gladstone Aero-Modelling Society Inc.
Contact: Troy Josefski
Phone: 0411397139
Address: End of Mylrea Road, Aldoga
Website: https://www.facebook.com/Gladstone-Aero-Modelling-Society-Inc-1944875322454046/
Gladstone Model Aero Club
GMAC has been operating for 25 years.
Contact: gladstonemodelaeroclub1@gmail.com
Address: Ticor Flying Field, Guerassimoff Road, Gladstone
Website: https://www.facebook.com/gladstonemodelaeroclub
Glamorgan Vale Electric Model Club
Contact: Doc Hannah
Phone: 0417-786-227
Address: Glamorgan Vale Road, Glamorgan Vale
Gleneagle Model Aerosports Club
Contact: Michael Gugl
Phone: 0400-668-915
Gold Coast Model Flying Club
A long-established club, GCMFC meet in the beautiful Numinbah Valley.
Contact: Warren Hunter
Phone: 0487-337-120
Address: Nerang-Murwillumbah Road, Numinbah Valley
Website: http://www.gcmfc.com.au/
Gympie Model Flyers
Gympie Model Flyers meet reguarly on Sunday mornings.
Contact: Graeme Dean
Phone: (07) 5483-5415
Address: Amamoor St, Amamoor
Website: http://gympiemodelflyers.wordpress.com/
Hervey Bay Model Aero Club
Contact: Ron Sharp
Phone: (07) 4125-2221
Address: Banksia Street. Point Vernon
Hinterland Model Flying Club
HMFC has about 100 members and flys reguarly on Sundays.
Contact: Clive Tudge (Secretary)
Phone: 0402-999-885
Email: hmfchonsec@gmail.com
Address: William Guise Foxwell Park, Shipper Drive, Coomera
Website: www.hmfc.com.au
Innisfail District Mac
Contact: Scott White
Phone: 0407-978-156
Jimboomba Radio Modellers
Contact: Gavan McCulloch
Phone: 0417-190-799
Website: http://jimboombarcflyingclub.com/
Kingaroy Aero Modellers Society
KAMS are located 5km outside of Kingaroy and has 20 members.
Contact: John Box
Phone: 0408-879-286
Address: Booie-Crawford Road, Booie
Website: http://eladesom.com.au/~kams/
Lockyer Valley MFC
LVAC have about 31 members and fly most weekends.
Contact: Christopher Wilkinson
Phone: 0467-250-262
Address: Brightview Road, Brightview
Website: http://www.lockyeraeromodellers.org.au/?page_id=72
Logan Aeromodellers R/C Society
LARC currently has over 250 members and flys on most days.
Contact: Jilles Smits
Phone: (07) 3209-6096
Address: Burchill Street, Loganholme
Website: http://www.larcs.com.au/
The Nanango And Districts Aeromodellers Inc.
The club has some 40 members flying planes Helicopters and drones
Contact: Barry Sheppard, President
Address: Nanango QLD
Mackay & District Radio Aeromodellers
MADRAMs meet on Tuesdays, Thursdays, Saturdays and Sundays.
Contact: John Lansdowne
Phone: 0417-719-358
Address: Tiger Moth Road, Balnagowan
Website: http://www.madrams.com.au
Maleny RC Gliding Club
Contact: Greg Roper
Phone: (07) 5446-0055
Maryborough Aeromodellers Club
MAC meets every Wednesday and Sunday and currently have 86 members.
Contact: Julie Manssen
Phone: (07) 4129-4541
Address: Maryborough-Tuan Road, Maryborough
Website: http://www.maryboroughmac.com/
Minden Model Aero Club
Contact: Craig Smallcombe
Phone: 0418-732-108
Address: Lowood, Minden Road, Minden
Model Aero Club Kooralbyn
Contact: John Miller
Email: mack-aero@hotmail.com.au
Model Aero Sport Club of T.N.Q Inc
MASCOTNQ have around 50 members and fly every Sunday.
Contact: Keith Foxley
Phone: 0467-446-129
Address: Adil Road, Mareeba
Website: http://www.mascotnq.comze.com/
Model Aviators Caboolture & Bribie
Contact: Jenee Molyneux
Phone: 0407-077-668
Moranbah Radio Controlled Aircraft Club
Contact: Nicole Roche
Phone: 0439-514-565
Address: Goonyella Road, Moranbah
Moreton Region Helicopter Club
Contact: Dave Ferrito
Phone: 0419-719-910
Moreton Region Sports Soaring Association
The Moreton Region Association specialises in RC soaring.
Contact: John Donaldson
Phone: (07) 3263-6493
Website: www.mrssa.net
Address: 178 Dunns Ave, Harrisville
Newtown Model Aeronautical Association
Contact: Peter Catt
Phone: 0417-009-787
Noosa Model Flyers Inc
Contact: Peter Rutherford
Phone: 0413-058-545
Pheonix Model Aviators
Phoenix was formed recently in 2013 and flys most Wednesdays and Sundays.
Contact: Roy Salmon
Phone: (07) 5441-3252
Address: Eudlo Flats Road, Kiels Mountain, Maroochydore
Website: http://www.phoenixmodelaviators.com/
RAAF Amberley Model Aircraft Club
Contact: Trevor Owens
Phone: 0409-486-343
Address: Haigslea-Amberley Road, Amberley
Radio Aeromodellers Asn Ipswich Dist
Contact: Trevor Wendt
Phone: (07) 3201-8364
Redbank Summerholm Silent Flyers Inc
Redbank flys on Thursday and Sunday mornings.
Contact: Andrew Cormack
Phone: 0488-797-060
Address: Redbank Plains Recreational Reserve, Moreton Ave, Redbank Plains
Website: https://sites.google.com/site/rssfweb/
Redlands Aero Model Soarers Inc
Contact: John Lehman
Phone: (07) 3820-7222
Address: Henry Ziegenfusz Park, Fitzroy St, Cleveland
Rockhampton Model Aero Club
RMAC traces its origins back to 1936 and is located about 6.5km south of Rockhampton.
Contact: Hubert deChastel
Phone: (07) 4928-5847
Address: River Road, Port Curtis, Rockhampton
Website: http://www.rmac.org.au/
Roma & District Aeromodelling Club
RADAC was founded in 1984 and usualy flys on Sunday afternoons.
Contact: Ken Dawes
Phone: 0429-452-286
Address: Campbell Park, Warrego Highway, Roma
Website: https://www.facebook.com/pages/Roma-And-District-Aeromodelling-Club/511581875584283
Samford Valley Flyers
Contact: Cliff Leigh
Phone: 0407-037-344
Sarina Aeromodellers
Contact: Marianne Rankin
Phone: 0400-711-841
Southern Queensland Aero Modellers
Contact: Robbie Robinson
Phone: 0429-689-207
Sports Aeromodellers Association Moreton Bay Region
SAAMBR started in 2009 and have fields located on the north side of Brisbane.
Contact: Andrew Holloway
Phone: 0451-080-037
Address: Elizabeth Road, Griffin and Uhlmann Road, Morayfield
Website: http://www.saambr.asn.au/joomla15/
Suncoast Model Flyers
Suncoast have over 138 members and usually meet on Mondays, Wednesdays, Fridays and weekends.
Contact: Geoff Cugley
Phone: 0447-473-667
Address: Quanda Road, Coolum
Website: http://www.coolumflyers.com/
Toowoomba And Districts Aeromodellers (TADA)
TADA is a new Club of about 3 years.
Phone: 0417-879-416
Address: Peters Road, Meringandan
Website: http://toowoombadistrictsaeromodellers.weebly.com
Tally Electric Model Flyers Inc
Contact: Frank Caione
Email: fcaione@bigpond.com
Thunderbirds Aeromodellers Club
Thunderbirds focus on control line flying and meet every Sunday.
Contact: Rob Edgerton
Phone: (07) 3267-6803
Address: Bracken Ridge Road, Sandgate
Website: http://thunderbirds.bravesites.com/
Tin Can Bay Model Flying Club
Contact: Roel Strous
Phone: (07) 54880453
Tingalpa Model Aero Club
TMAC is one of Australia's largest clubs, with a membership of around 230.
Contact: Graham Matthews
Phone: 0438-367-905
Address: Minippi Parkland, Graystone Street, Tingalpa
Website: http://www.tmac.asn.au/
Toowoomba Aeromodellers Association
TAA started in 1985 and are located about 15km southwest of Toowoomba.
Contact: Chris Watt
Phone: 0412-442-937
Address: Gore Highway, Toowoomba
Website: http://www.taa.org.au/
Toowomba Amatuer R/M Aero Club
TARMAC are located 14km from the Toowomba CBD and usually fly on weekends.
Contact: Charles (Jock) Crocombe
Phone: 0409-049-081
Address: Cnr Hodgsenvale Road and New England Highway, Toowoomba
Website: http://www.tarmac.asn.au/
Townsville Aeromodellers Society
The Townsville Aeromodellers Society is located 19km south of Townsville and has been operating for well over 15 years
Contact: The Secretary, Brendan Marshall
Email: secretary@townsvilleaeromodellers.com.au
Website: https://www.townsvilleaeromodellers.com.au/
Location: Lot 1 Valley Drive, Oak Valley
Townsville Radio Aero Control Society
Contact: David Walton
Phone: 0408-767-964
Vintagents
The Queensland chapter of SAM International, Vintagents fly models designed in the 1940s and 50s.
Contact: Michael Moore
Phone: (07) 5445-1740
Website: http://www.vintagents.org/
Warwick Aero Modellers
WAM was launched in 2011 and are located about 2 hours out from Brisbane.
Contact: Marcel Cazaly
Phone: 0419-309-868
Address: Morgan Park Racing Complex, Warwick
Website: http://www.wamqld.webs.com/
Wivenhoe Aero Modellers
Contact: Michael Hobson
Phone: 0439-711-719