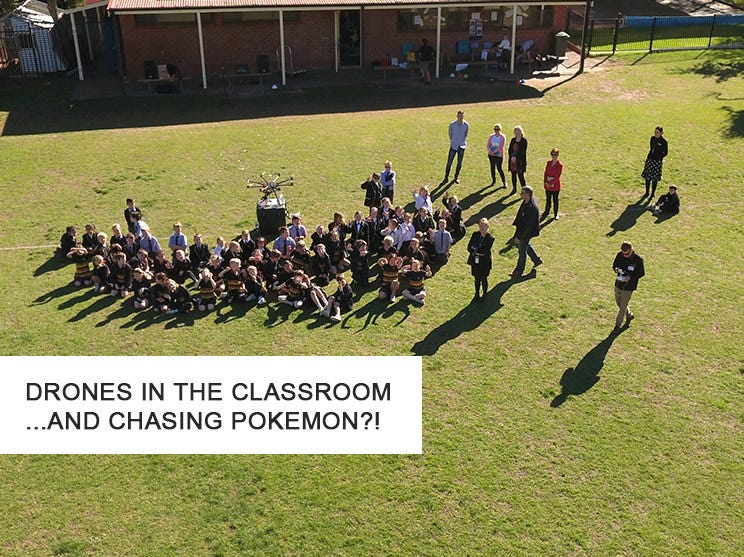 In Australia, the National Science Week is an annual celebration of science and technology. It is held at schools throughout the nation with thousands of individuals – from students, to professionals – getting involved, taking part in more than 1000 science events across the nation. This year Modelflight were fortunate enough to play a small part in this curriculum initiative holding sessions at two local primary schools; Burnside Primary and Scotch College Junior School showing some of the technologies involved with drones and multirotors. While visiting the two schools we spoke with around 250-students from middle to upper primary year groups.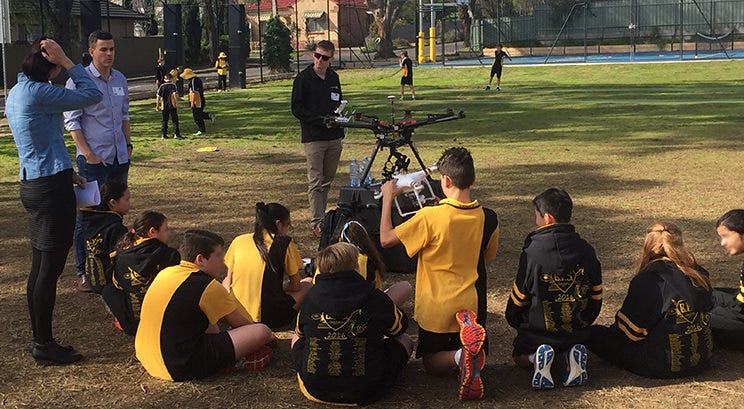 In 2016 the theme for National Science Week was "Drones, Droids and Robots". It was a fantastic opportunity for Jamie Nancarrow, and the team, to head along and talk about all things flying, multirotor and "drone" like. The theme centred on the real-world application of autonomous technologies in areas like agriculture, mining, manufacturing, surveying, etc. Plus some fun chat about other First-Person Piloting, Racing, and cool Radio Control applications. Lots of demonstrations kept the students engaged and asking questions.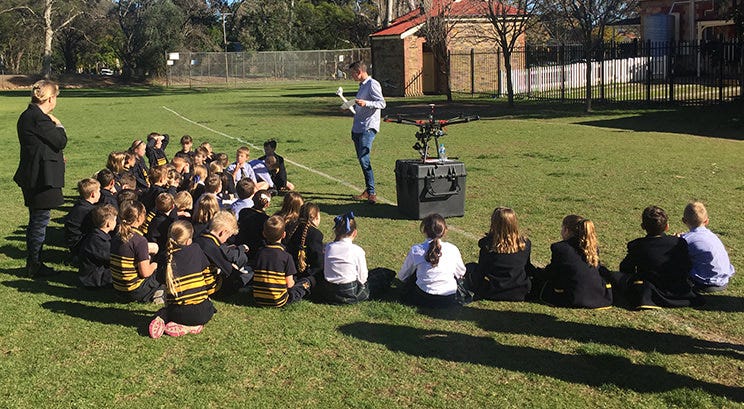 Asking the students whether they had seen or used drones before was an interesting outcome with a group of year-6 students talking about having already spent two weeks with a DJI Phantom 3 chasing Pokemon. They explained how they attached an IPhone to the drone and used emulation software on a computer to look at the vision. Pokemon are apparently getting stalked from the air now as well. Some offer of hope for extinction soon.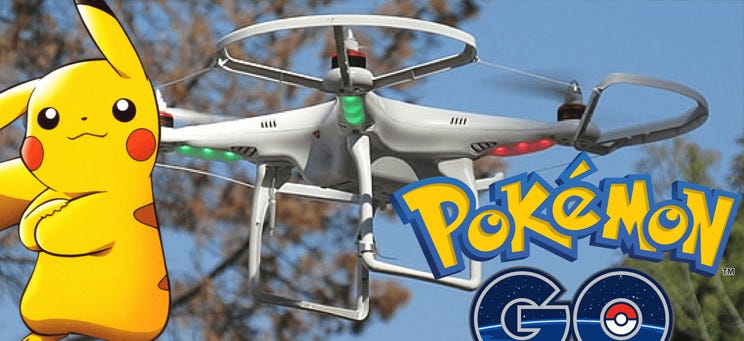 Another fantastic response to "What do you think you could use drones for?" was one year-2 student who thought picking up her dog and taking it down the street to see her grandma would be a nice thing to do "as my grandma loves seeing our pet dog". It was really great to see some of the creativity coming through in these students when thinking about potential applications and uses of this technology.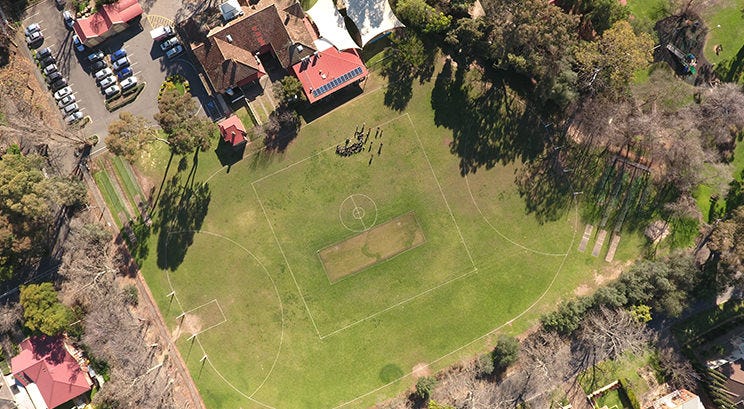 Our thanks must go to the teachers who facilitated our attendance, and we look forward to working with them in the future with some of the extended curriculum programs they are researching.