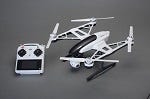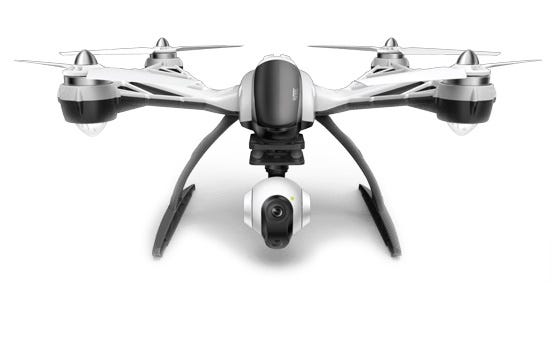 Yuneec Q500 Reviews
Two of our staff members, Mike and Matt, were fortunate enough to fly the new Yuneec Q500 drone the other day. We spoke to them shortly after their flights to get their thoughts. Here is what they had to say:
"This mid-size quadcopter is really solid in the air. Having tested it in gusty winds up to 25km/h, we were really happy with the ability of the Q500 to maintain its position and height. Challenging conditions and it performed brilliantly. And the video recorded on the CGO2-GB in these choppy conditions was outstanding. That gimbal works very well."
- Mike
"The Yuneec Q500 Typhoon is an incredibly stable platform with flight control features comparable to commercial multirotors worth thousands. The 3-axis gimbal and advanced flight controller produce stable and high quality imagery even in strong winds. Its large battery capacity gives more than enough flight time to capture that perfect shot. The package coupled with the Yuneec ST10 transmitter provides a comfortable means of control for long days of filming in any condition."
- Matt (Chief UAV Controller)
As you can tell, this quadcopter comes with plenty of features. As we have discussed in a previous blog post, this drone really is the all-in-one solution. The CGO-2 camera that Mike and Matt referred to is great for capturing footage and photos. Our pilots were able to easily adjust the pitch and tilt positions using a slider on the transmitter. Additionally, the three different flight modes proved to be very useful during these demo flights. Smart Mode was certainly beneficial as Mike and Matt flew this model for the first time. The intutive controls allowed them to move the Q500 in the direction the control stick was pushed relative to their position on the ground. As they got more familiar with the controls, they were able to switch to Angle (Pilot) Mode
If you have always dreamed of getting started in aerial photography and/or filming, this is your chance. The Q500 is now available at Modelflight, so be sure to visit our website today to find out more.
Learn more about the Yuneec Q500.