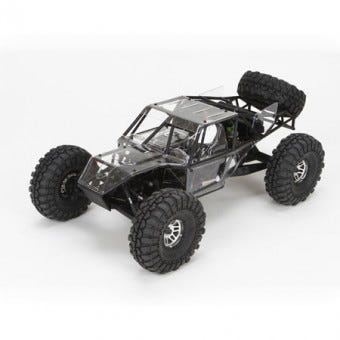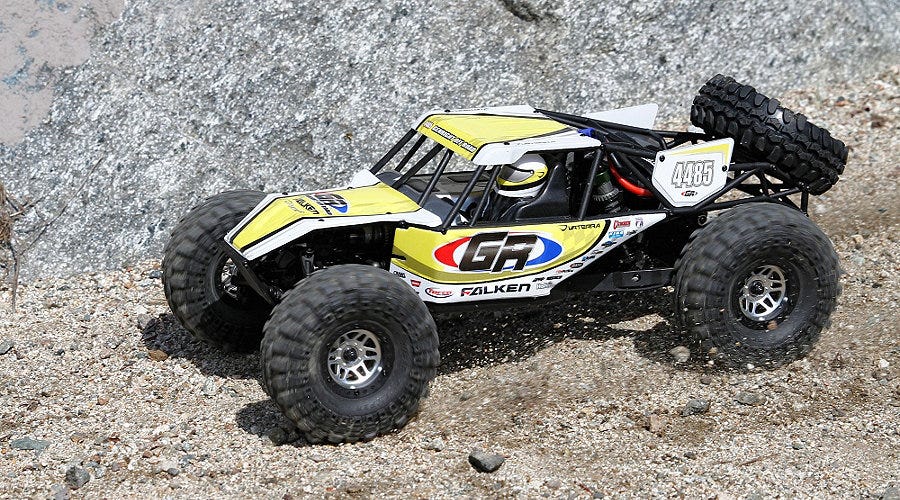 The original Twin Hammers RC truck was a well-received model when first launched along with the Vaterra brand back in January 2013. The platform proved excellent for rock crawling and other off-road use. Today, we are pleased to announce that the Twin Hammers is back, but not in its original form. A kit version of this great truck has now been released. This is an exciting opportunity for die-hard RC adventurists. You can now take the famous Twin Hammers platform and customise it to suit your own specifications; including the selection of your own electronics and power setup.
To help you in this endeavour, Vaterra have taken the underlying platform to a new level by including popular parts that were originally optional in the first Twin Hammers. For example, the kit version of the Hammers comes with licensed Interco Super Swamper Tyres, a front locker and heavy duty front axle outdrives. Of course, you still get all the great features that made the original truck a hit. For instance, the platform comes with four wheel drivetrain, four-link rear suspension and aluminium shocks with threaded bodies. The truck is equipped with two-speed transmission featuring shift-on-the-fly functionality. The transmission gears and differentials are made from metal, as are the 12mm hexes. This truck also has independent cantilever front suspension.
As you would have assumed, there are several items you will need to complete this RC truck kit, but we should be able to help you find the right transmitter, motor, servos, etc. to help you prepare this vehicle. We are very excited about this new truck. It is your chance to take a proven platform and build a Twin Hammers to your liking. It is coming soon to Modelflight, so visit our website today to find out more:
Click here to learn more about the Vaterra Twin Hammers Truck Kit.