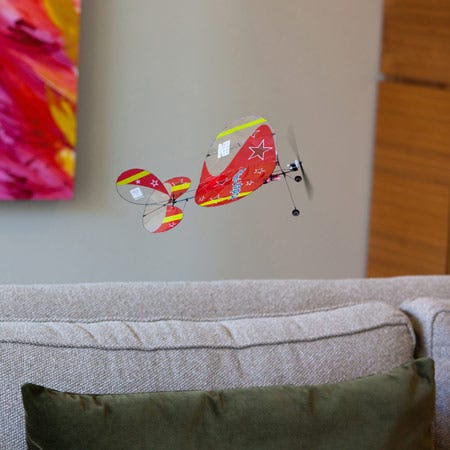 Our good friend
Chuck
has reviewed one of our top new releases this month; the
Parkzone Mini Vapor
! Check out his film clips here: 
"well what a nice surprise this little plane was from Parkzone, yes the Vapor has always been one of the best sellers for indoor flying and now the vapor has a Little Brother the Mini Vapor. This little gem weighs in at just 8.6gr with a wing span of 220mm and a length of 298mm. Again it's with thanks to Mike from modelflight.com.au for supplying this Parkzone Mini Vapor for this un-boxing review and keep an eye open for the maiden flight coming soon"
Chuck
  "With no indoor stadium available on weekends for me to fly in, we tried to find a nice spot at the local High School, which we managed to do. Now this being the first time i have ever flown a small ultra light plane like a Vapor I had no idea on how it is meant to fly, so went into this maiden clueless! Well what can one say but i had a heap of fun even outside with the breeze and i am 100% sure this is going to be a winner for the indoor set."
  Chuck If you are interested in finding out more about the Parkzone Mini Vapor indoor Slow Flyer, visit our site for more info and to order yourself one of these exciting little flyers!  
CLICK HERE for more info