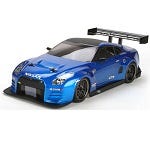 What's the only thing better than a high performance RC car? Drifting one! If you love to conquer corners, Modelflight has a great range of remote control cars designed especially for you. In this blog post, we will be looking at our Top 5 RC drift cars.
Number 5 - Vaterra 2015 Ford Mustang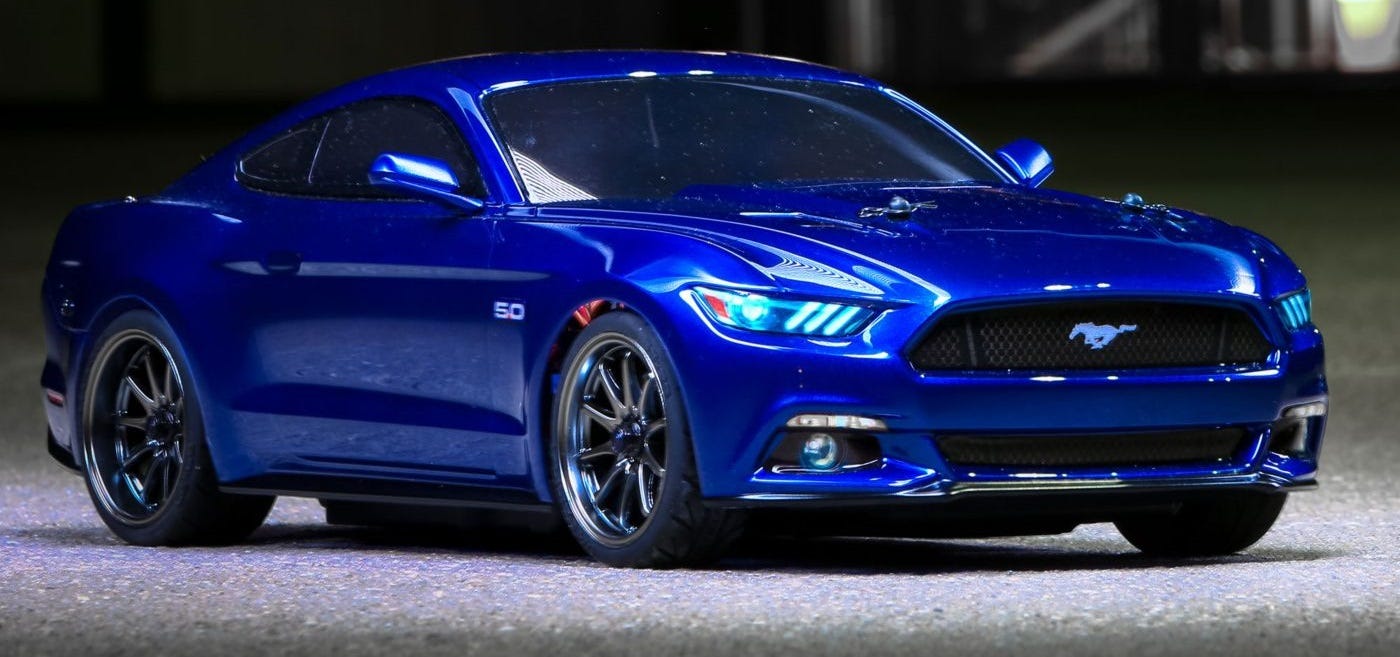 This car is pure muscle. The 2015 Mustang is underpinned by Vaterra's durable V100-S chassis and comes with shaft-driven 4WD, making it ideal for on-road drifting. With its Dynamite power system, you will be able to approach turns with great speed and control. Coming ready-to-run with an officially-licensed Ford Mustang body, this car shows plenty of prowess when you perform at your peak.
Number 4 - Vaterra 2012 Chevrolet Camaro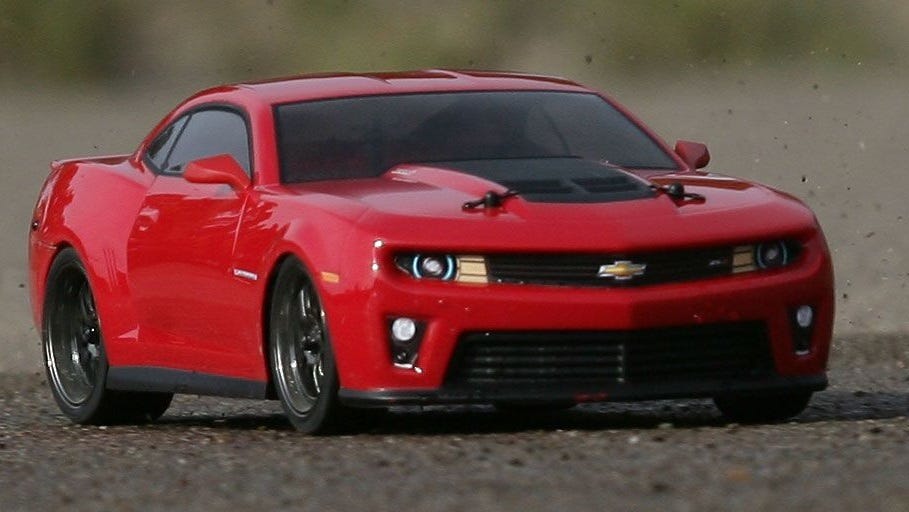 At Number 4 on our list is a car that excels as a muscle machine and drifting dream. The Chevrolet Camaro from Vaterra was designed for solid handling around corners, thanks its low centre of gravity, double wishbone suspension. The chassis can be fine tuned, allowing you to modify the car to your drifting specifications.  Just like the Mustang, the Camaro comes with shaft-driven 4WD which gives you great drift control over loose surfaces. Complete with a bold trim scheme, the Camaro RC car is true performer.
Number 3 - Vaterra 2002 Nissan Silvia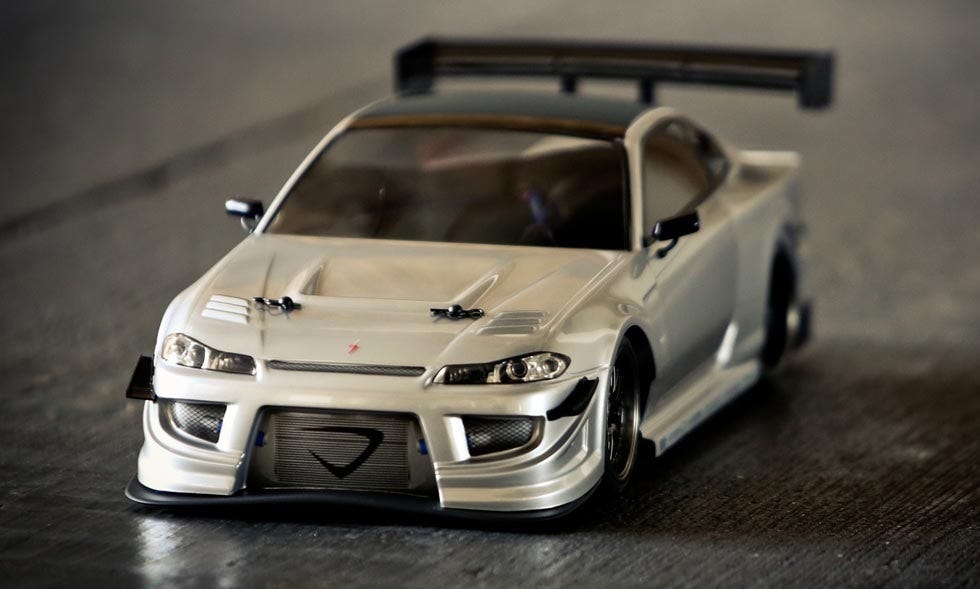 The third car on our list goes right back to the origins of drifting; the Japanese-built 2002 Nissan Silvia. This RC car version was created by Vaterra with the same focus on sport performance. The Silvia comes with shaft-driven 4WD to give you great handling around the bends. This is complemented by a Dynamite 15-turn brushed motor and 1800mAh NiMH battery to give you the power you need for stellar performance on the track. This Vaterra car has an officially-licensed Nissan body, which is bound to turn heads as you turn the corners!
Number 2 - Vaterra 2012 Nissan GTR
At Number 2 is arguably the sleekest RC car we have. The 2012 Nissan GTR from Vaterra is an amazing vehicle, coming ready-to-run with everything you need to start drifting in style. The shaft-driven 4WD gives you excellent traction on the road, which is supported by a low centre-of-gravity, double wishbone suspension. What's more, the electronics in this car are waterproof, so even wet tracks are no match for this dynamo.
Number 1 - Vaterra 2012 Nissan GTR GT3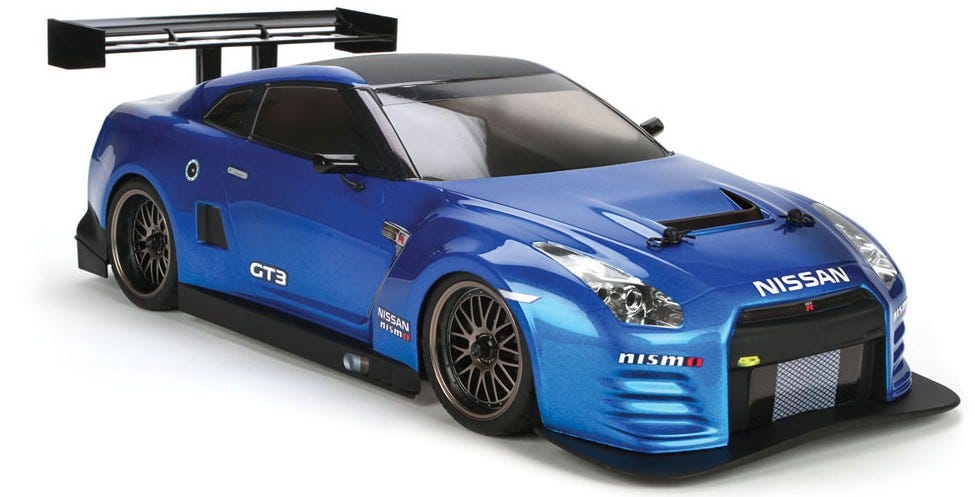 We saved the best for last! Number 1 on our list is the Vaterra Nissan GT3. This is one stunning car. It features a durable V100-C chassis and a range of tuning options so you can tweak the car to your specifications. As you can see though, the stand-out feature of this car is its officially-licensed Nissan GTR Nismo GT3 Body. This RC car looks just like the real thing and it has the performance to match. If you are looking for the ultimate RC drift car, this is the one!
We hope you have enjoyed reading about our Top 5 RC drift cars.  If you have any questions about these vehicles, do not hestitate to leave a comment below.