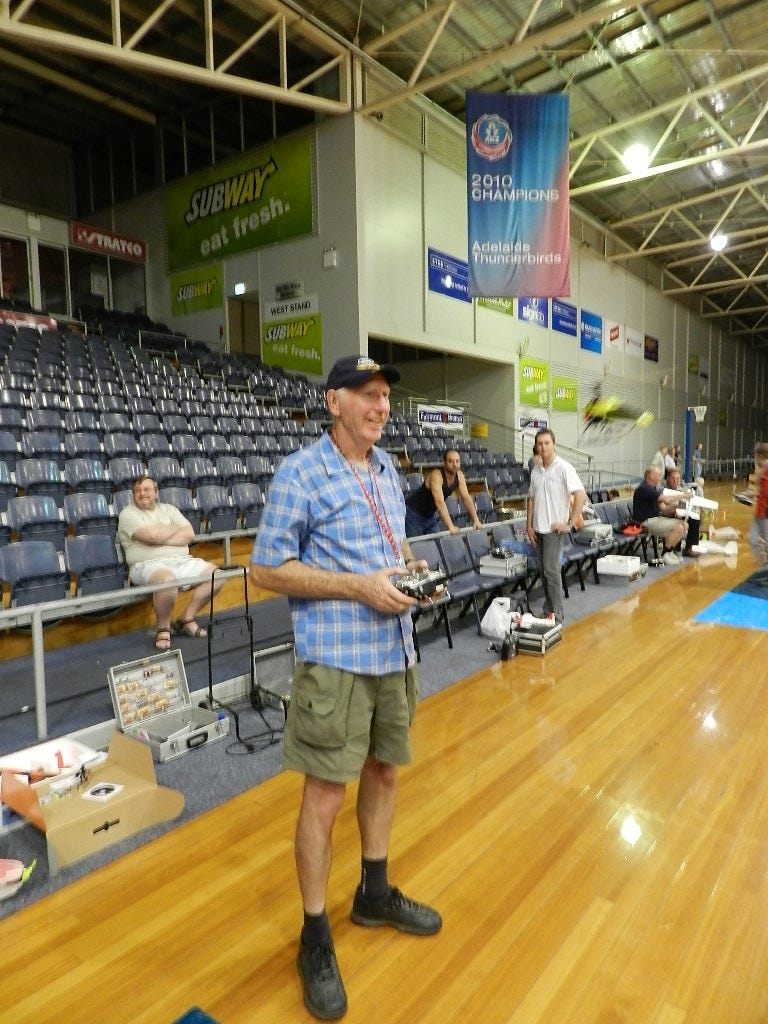 In the absence of our great scribe, the Phoenix, who is suffering from a nasty lung infection, the apprentice has stepped up. Fortunately the Masters Games are over and all the table tennis players have gone back to ..... wherever table tennis players go. The only netball activity in the stadium was complete by 8.45 and we had the place to ourselves. A good crowd was on hand with a variety of models on show. The 2 scratch built quad copters were impressive and attracted a lot of interest.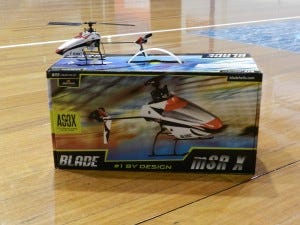 Matt Waye flew the new
Blade msr X
flybarless helicopter
that is fitted with AS3X and it was impressive for a fixed pitch heli. Very stable in hover, yet much more agile that the original Blade msr. This is exactly what AS3X offers. It enables very stable flight when you want but move those sticks and that little heli is a rocket. Dave, Mike and Bill all had a fly and were impressed.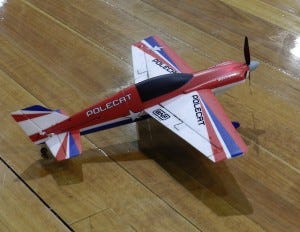 In the
Polecat
vs
UM Stryker
race it is fair to say the
Stryker
was winning until a steel rafter leapt out in front of it and wounded it quite badly.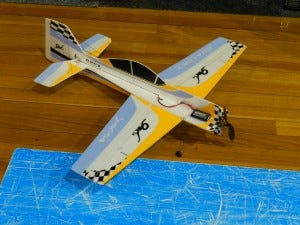 Scratch built foamy shock flyers mixed it with the
UM Extra 300 shock flyers
and all had fun and survived the night.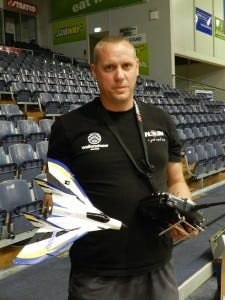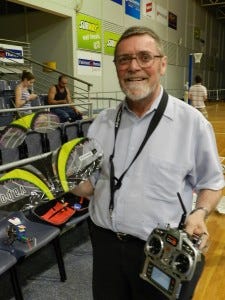 Get well soon Mr Phoenix and we hope to catch you all back at ETSA Park at 8.30pm on Thursday 15
th
December