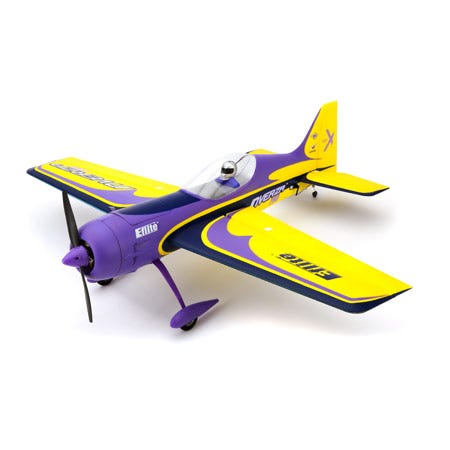 We have seen some great
BNF RC planes
at
Modelflight
, but this one we're particuarly excited about.  
E-Flite
have just launched the
Inverza 280
.  This plane is the outcome of a highly-qualified, three-person design team.  Aerobatic world champion Quique Somenzini, in collaboration with full-scale aerobatic aircraft craftsman Kevin Kimball and aviation artist Mirco Pecorari, worked together to put this amazing remote control plane together.  Needless to say, their combined efforts have certainly paid off.
The Inverza 280 is perfect for 3D, precision or scale flight and is small enough for you to enjoy at a local park or small field.  It has a hollow-moulded foam construction with carbon fibre reinforcement.  E-Flite have equipped this RC plane with a BL280, 1800Kv outrunner motor, so you will have the power you need to perform aerobatics to your heart's content.  This is coupled with high-speed digital servos and a Spektrum Nanolite receiver installed.
The Inverza requires minimal setup and assembly.  It comes with a two-piece wing with easy-access attachment and a carbon fibre joiner.  The top and bottom hatches are magnetic, giving you easy access to the electronics.  All you have to do is bind this RC plane to your DSM2 or DSMX transmitter.
This amazing aerobatic RC plane comes with large, double-beveled control surfaces attached with CA hinges and a high-performance custom propeller with matching spinner.  The Inverza also sports a robust wire landing gear and steerable tail wheel.
In both design and performance, the Inverza 280 from E-Flite is a sky-high success.  We are thrilled to offer this new RC plane to you all.  The E-Flite Inverza 280 is now available for pre-order on Modelflight's website.