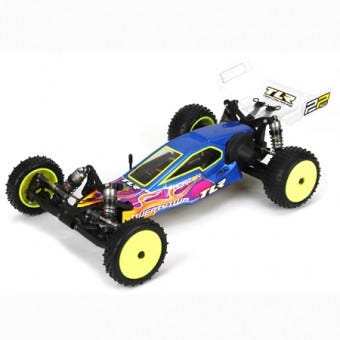 This blog post is the first part in a series of posts about the TLR 22 2.0, featuring commentary from TLR Australia Team Driver, Andrew Gillott. In this post, Gillot will be giving his first impressions on the new platform.
In the recent 2013 ROAR National Championships, Dakotah "The Phenom" Phend
claimed another Championship title, driving the new
22 2.0 Race Buggy kit
from
Team Losi Racing
. It was the culmination of back-to-back National Championship weekends for Phend, winning both the
1/8 Electric Buggy
category with the new
TLR 8IGHT-E 3.0
kit and the 1/10 Pro4 competition with the
Team Losi Racing TEN-SCTE 2.0
kit, for a total of three National Championships across two weekends. It has been a great year for TLR winning the 1/8
th
ROAR Nationals with Adam Drake running the 8ight 3.0 Buggy Kit and our very own Australian National Championship with the TLR 22 2WD. The recent win was an outstanding victory for Dakotah and a testament to the TLR engineering and development process for the '22' series of vehicle kits. Modelflight was fortunate to hear from TLR Australia Team Driver, Andrew Gillott, offering his first impressions of the new 22 2.0: "The 2.0 has built on this already winning platform by tweaking a few components, plus, including a number of once optional parts in the essence of maintaining lap speed but improving consistency. Optional parts now standard on the 2.0 buggy are:
"In addition to above the 2.0 comes with
4mm spindle trailing arms
[TLR1075], now a standard part on the TLR 22 2.0 which makes the steering input more progressive without losing any low speed steering. Personally I have found this a nice improvement especially on larger, sweeping tracks. "The 2.0 has revised all hinge pins and shocks shafts with a new TiCn coating, and the result is awesome! Nice and smooth and durable. Along with this machine shock spacers and pistons give the 2.0 buggy a very plush bench, and track absorbent feel." As you can see, the Team Losi Racing 22 2.0 offers a solid foundation. With a finely-tuned setup, you too can have a fiercely competitive buggy at your control. If you are looking for a setup for your Losi 22 close to Dakotah's set-up, here are some recommendations from Andrew:
Modelflight is pleased to be supporting several members in the upcoming World Championships in late September, including Andrew Gillott. "I am really looking forward to conducting more thorough testing and racing in the USA with the TLR USA team in the coming weeks in the lead up to the EP Off-Road Worlds Championships from 22nd September," Andrew said. The event will be held in Chico, California, with Scott Jones and Mathew Primmer joining Andrew in the TLR Australia team heading over to the event.
If you are keen to purchase your own championship winning buggy, visit our TLR 22 2.0 page today. We hope this blog post has given you some ideas for how to set up this 1/10 buggy. If you have any questions, please leave a comment below or visit our website to contact Modelflight. Stay tuned to Modelflight's blog for coverage of the World Championships in September.