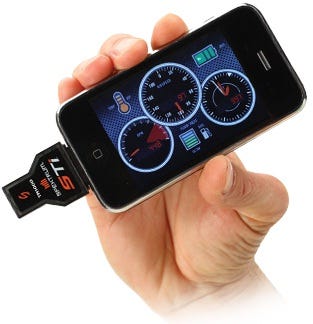 In this exciting new release from Spektrum; STi (Spektrum Telemetry Interface) TR1000 lets you transmit vital information from your model's on-board Spektrum telemetry module to your iPhone, iPad or iTouch. It can also be programmed to alert you when any telemetry value you are monitoring exceeds limits you define. It's a great way to let a flying buddy watch model functions for you so you can focus more on flying and less on your transmitter display.
The
STi
is compatible with all DSM2/DSMX Spektrum and JR transmitters as long as it's bound to a telemetry module.
Available to order from Modelflight today
!