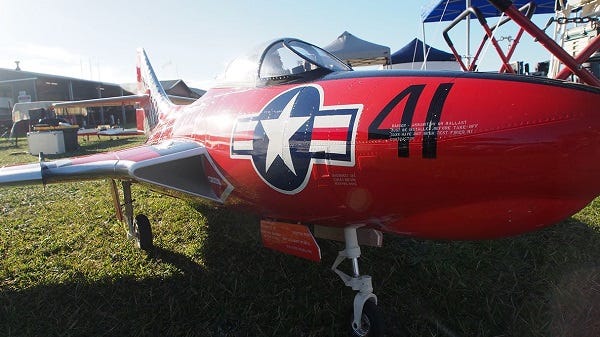 The sky above Monarto played host to an extraordinary RC jet display last weekend. The annual RC Jet Action was hosted by the Adelaide Model Aerosport Club and what a show it was! Modelflight was fortunate enough to attend the spectacle and we have put together the below video which highlights all the action:
[youtube=http://www.youtube.com/watch?v=zenQ8EK6wFQ&w=713&h=401&showinfo=0&iv_load_policy=3&modestbranding=1&controls=0]
RC Jet Action Images
As you can see, there was a wide range of RC jets on show. We have included some additional images below that were captured at the event.
Here you can see the Stryker RC jet from ParkZone: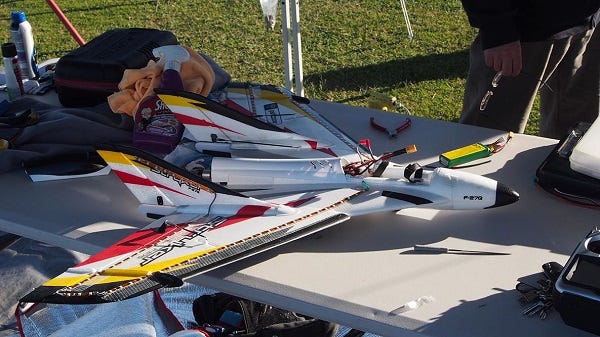 Below is an Avanti RC jet from Sebart: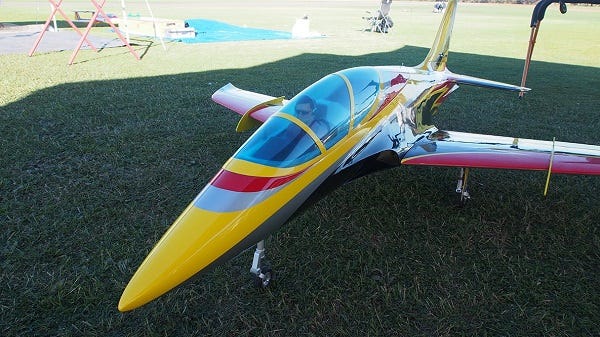 The Bob Cat RC Jet from Bob Violett Models (BVM):
This gives you an impression of the kind of power that was on display!
The model line-up: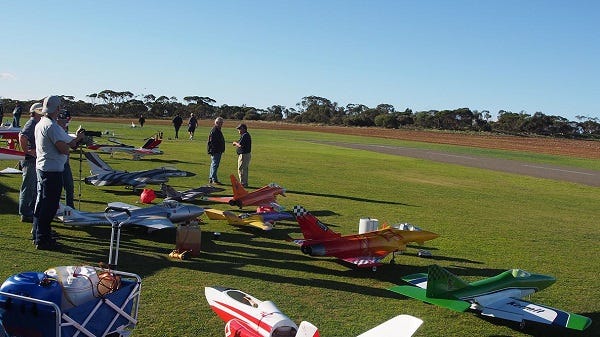 We would like to say a big thanks to Adelaide Model Aerosport Club for hosting another great weekend. Congratulations are also in order because Jet Action Monarto celebrated their 21st birthday on the weekend! Modelflight has been attending this event for many years now (you can read our coverage of Jet Action Monarto 2013) and it is always enjoyable. Please stay tuned to the Modelflight Blog for more exciting events that are coming up soon (including our involvement with the Finke Desert Race). Thanks for reading this RC jet post and, as always, happy flying!