The Latest RC Cars from HPI, Vaterra and Losi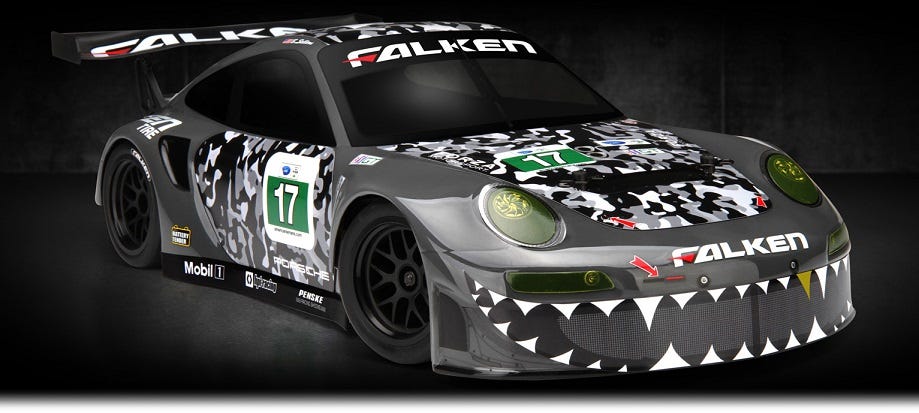 It has been an exciting few weeks for RC car enthusiasts with the announcement of several new vehicles from a wide range of brands. In this blog post, we will be looking at some of these new products that will soon be arriving in the Modelflight garage, starting with the Carisma GT24B.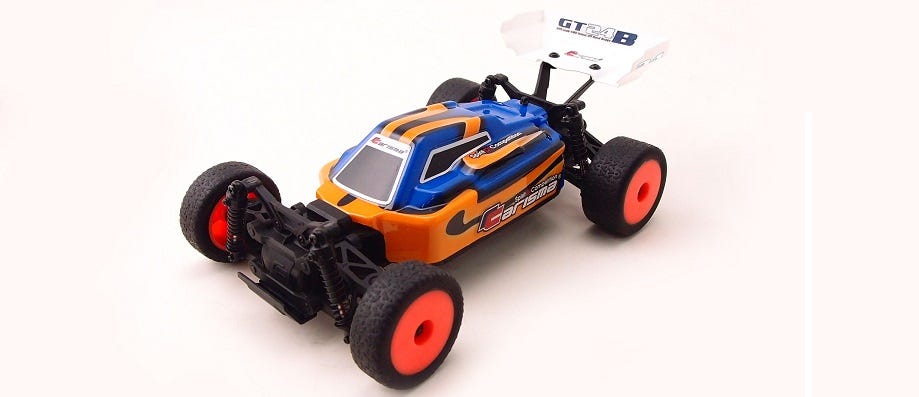 Carisma GT24B
This little gem from Carisma is so much fun! Coming in at a 1/24 scale, the GT24B is equipped with an 8000kV brushless motor. It is operated by Carisma's new CTX8000 transmitter and includes a 500mAh 1S 3.7V LiPo battery with USB charger. On-road or off, the GT24B promises to be a star. It comes ready-to-run at a very affordable price, so if you are in the market for a gift for a child or any high-octane thrillseeker, you have to check this one out!

HPI RS4 Sport 3 Subaru BRZ
The next RC car on our list is one of three recently announced by HPI. It is their replica of the bold Subaru BRZ, which you may have seen on the streets before. This remote control vehicle is underpinned by HPI's new RS4 Sport 3 chassis. This is a one-piece moulded chassis which has been formed from a single piece of reinforced plastic. The car has a very low centre of gravity with realistic drift tyres and double wishbone suspension. If you love RC drifting, or have always wanted to get into this fun activity, the HPI Subaru is a great place to start.
HPI RS4 Sport 3 BMW M3 E30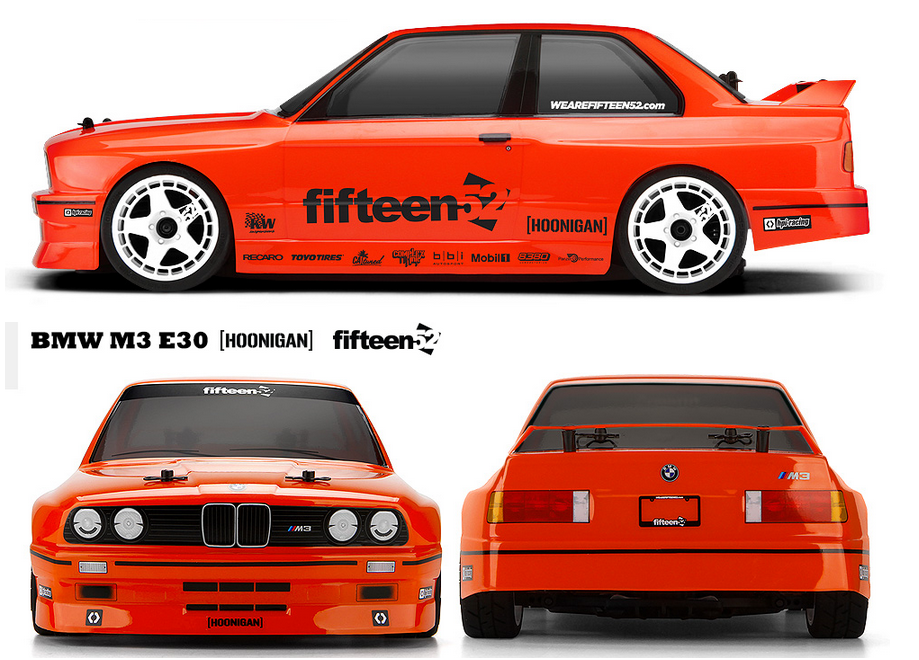 The next car from HPI has one of the brightest trim schemes we have seen! The classic BMW M3 E30 has been recreated using HPI's aforementioned RS4 Sport 3 chassis. This gives the BMW the same durable foundation as seen in HPI's Subaru. This remote control vehicle is equipped with Fifteen52 Turbomac wheels, which look fantastic with the HPI spec-grip speed tyres. These tyres are made from a high-traction rubber compound, giving them excellent grip on the road. This is the quintessential touring car!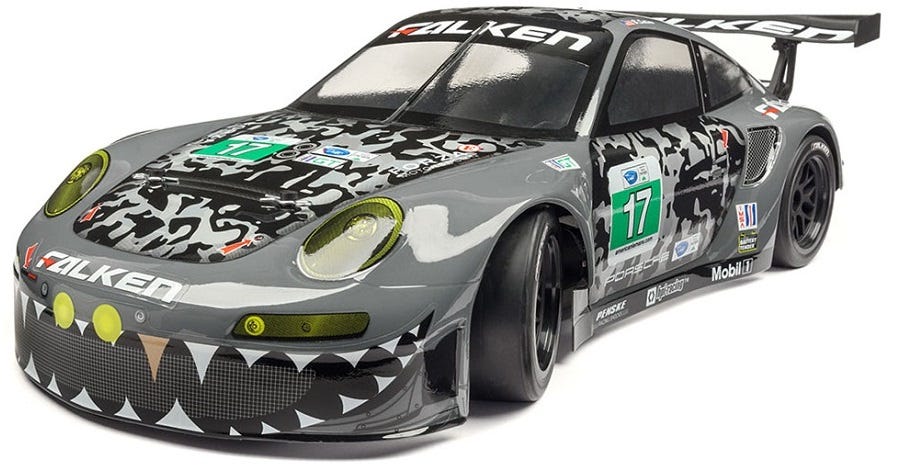 HPI RS4 Sport 3 Falken RC Porsche
It is fair to say that this car has bite! The HPI Falken RC Porsche is modelled on the Team Falken Porsche, which raced at  the 2013 Petit Le Mans. This remote control car features the striking "urban camo" appearance and comes with wide (31mm and 35mm) replica BBS wheels with matching Falken Azenis racing tyres. Powering this vehicle is a Flux MMH-4000KV motor with waterproof Flux EMH-3S speed controller. This powerful setup allows the Porsche to reach speeds up to 124km/h (70mph). Complete with an adjustable rear wing and multi-piece diffuser, if this RC car does not turn heads, nothing will!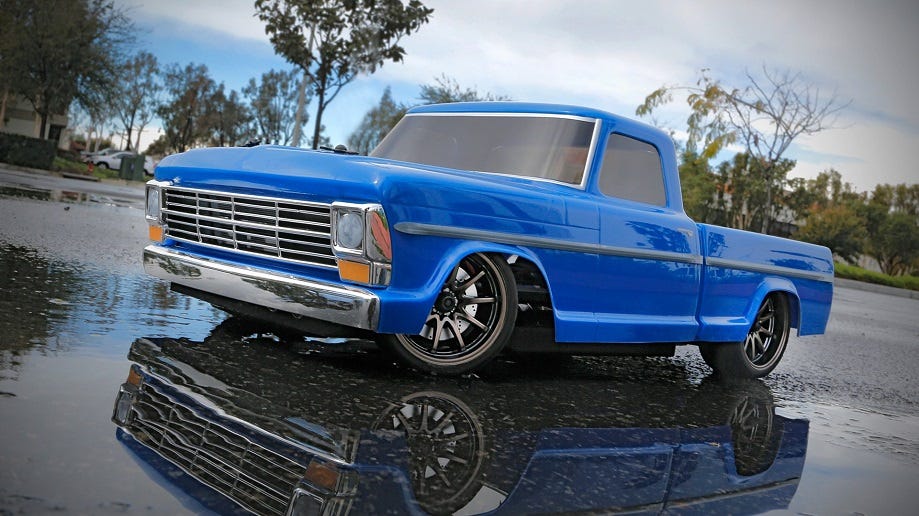 Vaterra 1968 Ford F100
Let's take things down a bit and talk about an RC car that is quite simply ageless. The classic 1968 Ford F100 has been brilliantly recreated by Vaterra in their new scale RC car. The F100 is underpinned by Vaterra's V100-S chassis, which you may remember from their 1967 Mustang and 1969 Camaro. This chassis comes with shaft-driven four-wheel drive to give you excellent traction on paved surfaces and solid performance around the corners. You will also notice some of the fine scale details such as a moulded grill, chrome bumpers and authentic badging. Vaterra are renowned for their scale RC cars and the F100 continues this reputation.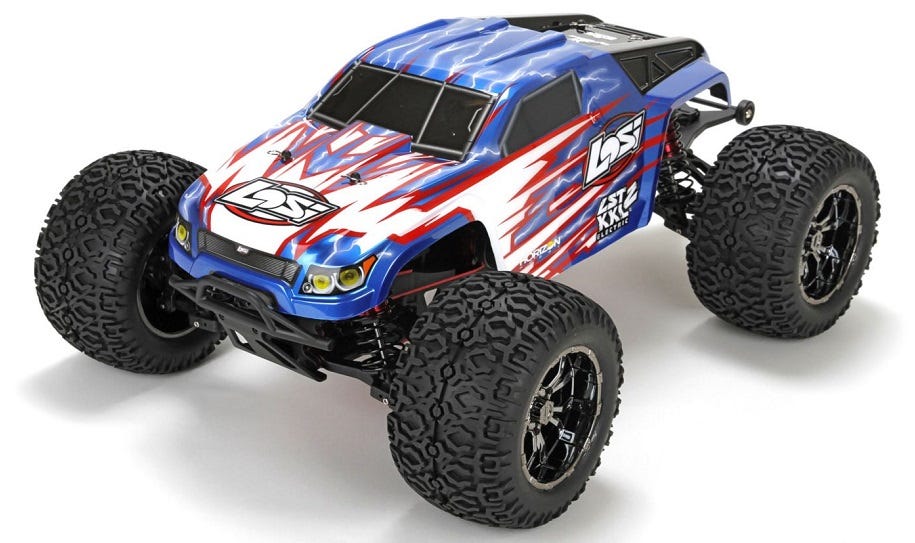 Losi LST XXL2 Electric
We saved the biggest for last! The mighty LST XXL2 from Losi now comes in an electric version. This is fantastic for fans of Losi's signature RC monster truck, but who were looking an alternative to gas power. Apart from this important change, this LST comes with AVC Technology, allowing you to experience this truck in its all its full-throttle glory without losing control on the track. Equipped with a Dynamite 2200Kv power motor, the XXL2 can reach speeds up to 96km/h. To say the least, this is one hell of a car!
In closing, we hope this blog post has given you a taste of the exciting new RC cars and trucks that are coming soon to Modelflight. If you have any questions about the vehicles we have covered, please leave us a comment below. We look forward to keeping you updated as more new RC products are announced in the months ahead.