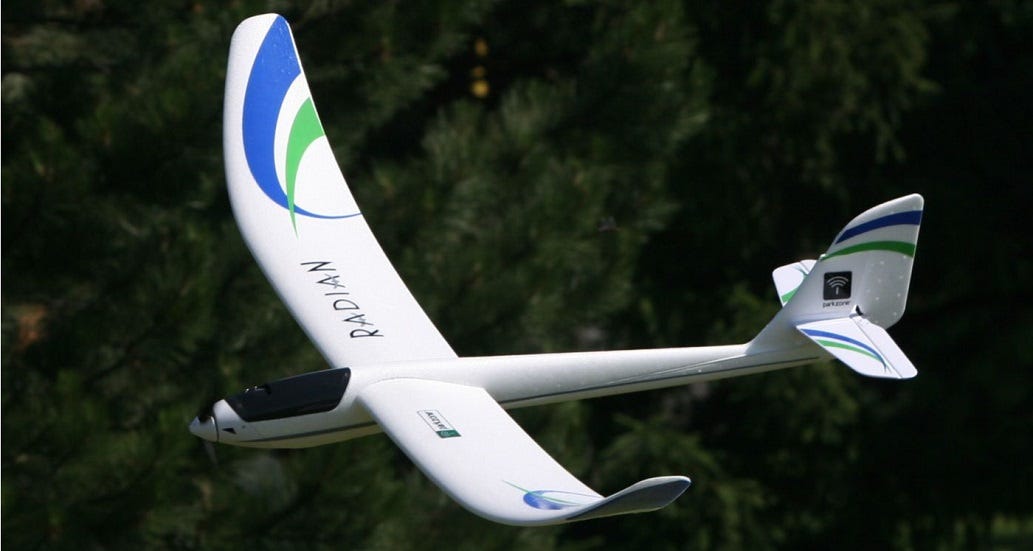 Way back in 2009 Horizon Hobby introduced their first electric powered glider, the ParkZone Radian which was a huge success by any measure. This simple 2 metre, 3 channel foam glider was quick to assemble, light and soared in the weakest of thermals. What more could a budding RC Glider pilot ask for?
Owing some of its design cues to the 1974 Hobie Hawk with an elliptical wing plan form and elliptical dihedral, the Radian has a distinctive look in the sky. Tens of thousands of RC pilots have enjoyed the easy flying characteristics and great soaring abilities of the Radian.
RC glider clubs all over the world hold one model competitions for the Radian including the Southern Soaring League in Adelaide. Up to 20 pilots launch their models on the sound of the hooter and climb under power to 100 metres where the motor is turned off. The task is to fly for 5 minutes and land as close to the end of that period inside a large rectangular area marked on the field. Last person to land before the 5-minute hooter wins the heat and gets one point for each pilot that he outlasted. The first pilot down gets one point and each successive landing pilot gets one more point than the prior pilot. It is a really simple contest to run with one official and an mp3 player.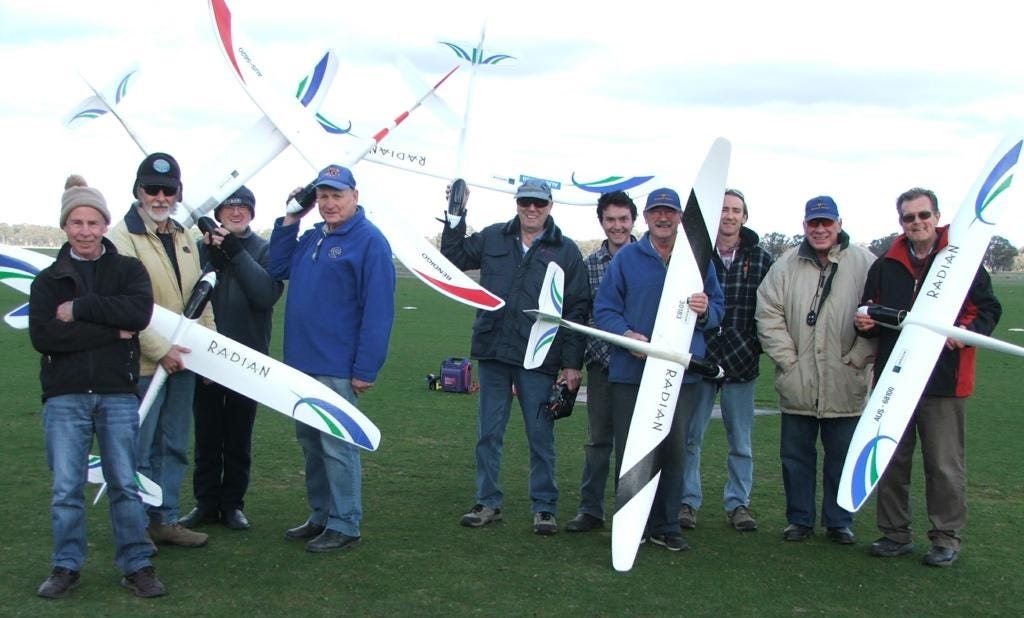 In 2015 the time for an update to the Radian had come as the original tooling was tired and worn. The E-Flite Radian was born and featured better wing mounting, a stiffer fuselage and updated electronics. The power system remained the same so there was no advantage in club competitions between the ParkZone version and the E-Flite version.
In 2018 the Night Radian was released as a result of a collaboration between Flite Test and Horizon Hobby. This latest version features lightweight LED lights in the fuselage, wings, tailplane and canopy and adds only a few grams of weight to the model. Once again the power system remains the same. It is still that same great thermal glider during the day and now offers the excitement of being able to fly at night. With the ability to customise your lighting scheme with over 100 options available every Night Radian will look different. The Night Radian also offers the beginner pilot the choice of using the SAFE Select stabilisation system to make learning even easier.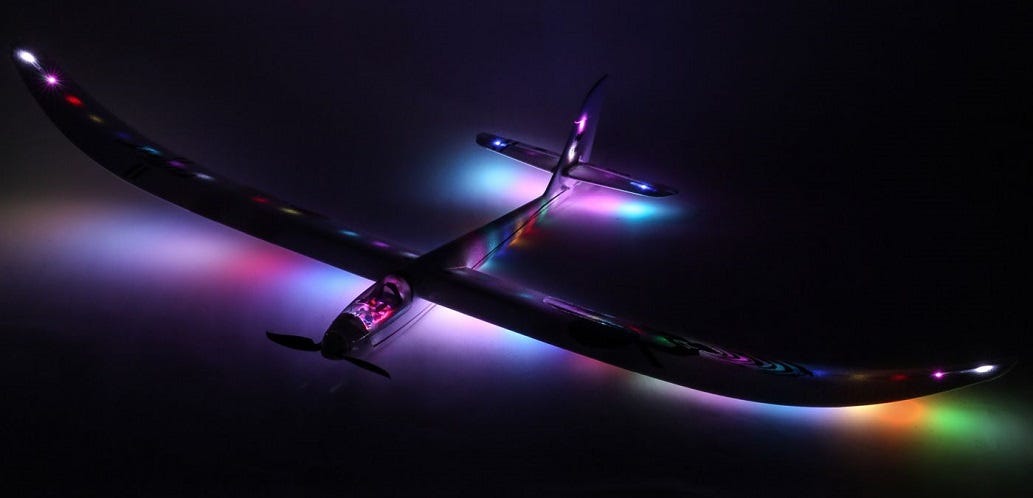 The Radian has proven to be the most popular 2-metre foam EP glider of all time and has introduced many pilots to the thrills of thermal soaring. Climbing away with graceful turns in a thermal from low altitudes is very satisfying and teaches you to be gentle on the sticks and to watch the model's behaviour. If you haven't flown one yet then the chances are good that someone at your local club can give you a go!