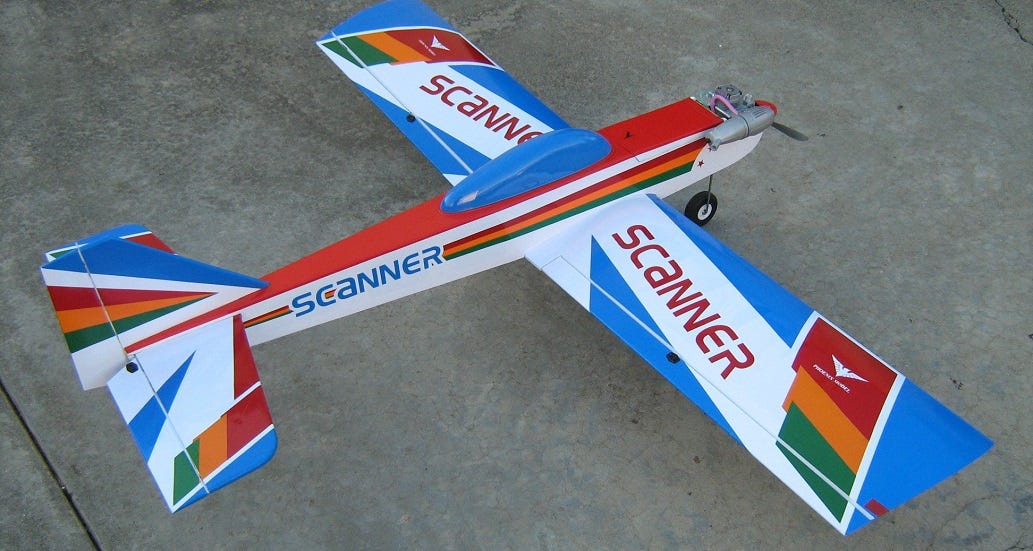 A modern day classic
The Phoenix Models Scanner 46 size ARF model hit Australian shores in early 1998. It was the brainchild of the late Tony Farnan and Phoenix Models who saw the need for a 'second' model for the beginner to transition to once they achieved solo status. The Scanner was awarded the Best Hobby Product of the Year at the 1998 ATA Toy and Hobby Fair and since then thousands of MAAA modellers have successfully flown a Scanner.
This low wing model features a thick airfoil, parallel chord and a long tail moment which makes for very forgiving flight characteristics. It has proven to be an ideal model for the new flier who wants to graduate to something that is a bit more agile than the typical high wing trainer. Coupled with an OS 46 engine it makes for a great flying sport model.

Shortly after the Scanner hit the Australian market, Les Davis of the Bendigo Radio Controlled Aircraft Club recognised the possibilities that this model offered as the basis for a one model class of Pylon Racing. It proved to be so successful that in May 2018 the 20th Anniversary Scanner Challenge was run at the Bendigo club. Held every year for 20 years, this has become one of the premier events on the pylon racing calendar. It is a bit like the Formula Vee of model planes. Word has spread and Scanner races are being held in other parts of the country with a lot of fun being had by all involved. As they say, close racing is good racing!
Modelflight is proud to stock Phoenix Models and to have the opportunity to keep this modern day classic available for novice fliers and budding pylon racers. As the Phoenix Scanner prepares to turn 21 chances are you will see one or two at your local club. If you are interested in Scanner Racing you can follow the Scanner Challenge on Facebook.
This article was written for the Model Aeronautical Association of Australia (MAAA) Quarterly Wingspan Newsletter, February 2019 by ModelFlight