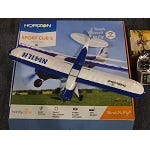 WE FLY THROUGH OCTOBER INDOOR
Although we were down a little on numbers on October 16th, it was none-the-less an enjoyable evening for all who were able to attend, and by half way through our scheduled flying time, all the "leedies" had departed and left us with the entire stadium.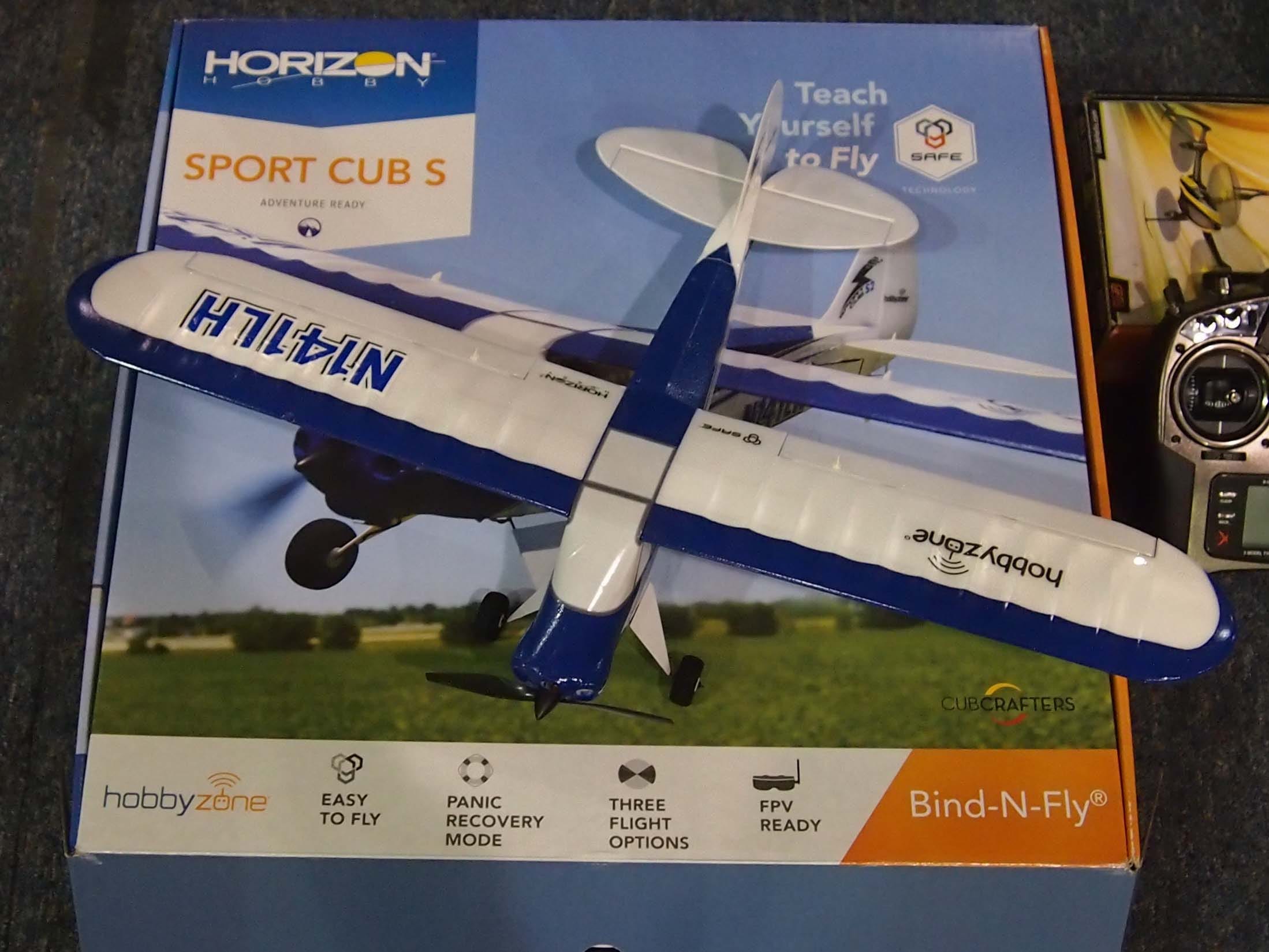 We welcomed Michael O'Reilly home after he and Janine had spent a quite lengthy time in foreign countries. I shan't repeat details as they appeared in my September episode and, apart from that, I am inclined to "go all funny" with envy. Let it suffice, or begin, by saying that my first picture is of a very small quad that he flew that night. Too small for me - I couldn't see it when it sat on the desk in front of me and would certainly need some sort of L.E.D.'s if I attempted to display its flying abilities. Michael did that and I must say that, for those who could actually see it when in flight, it was impressive.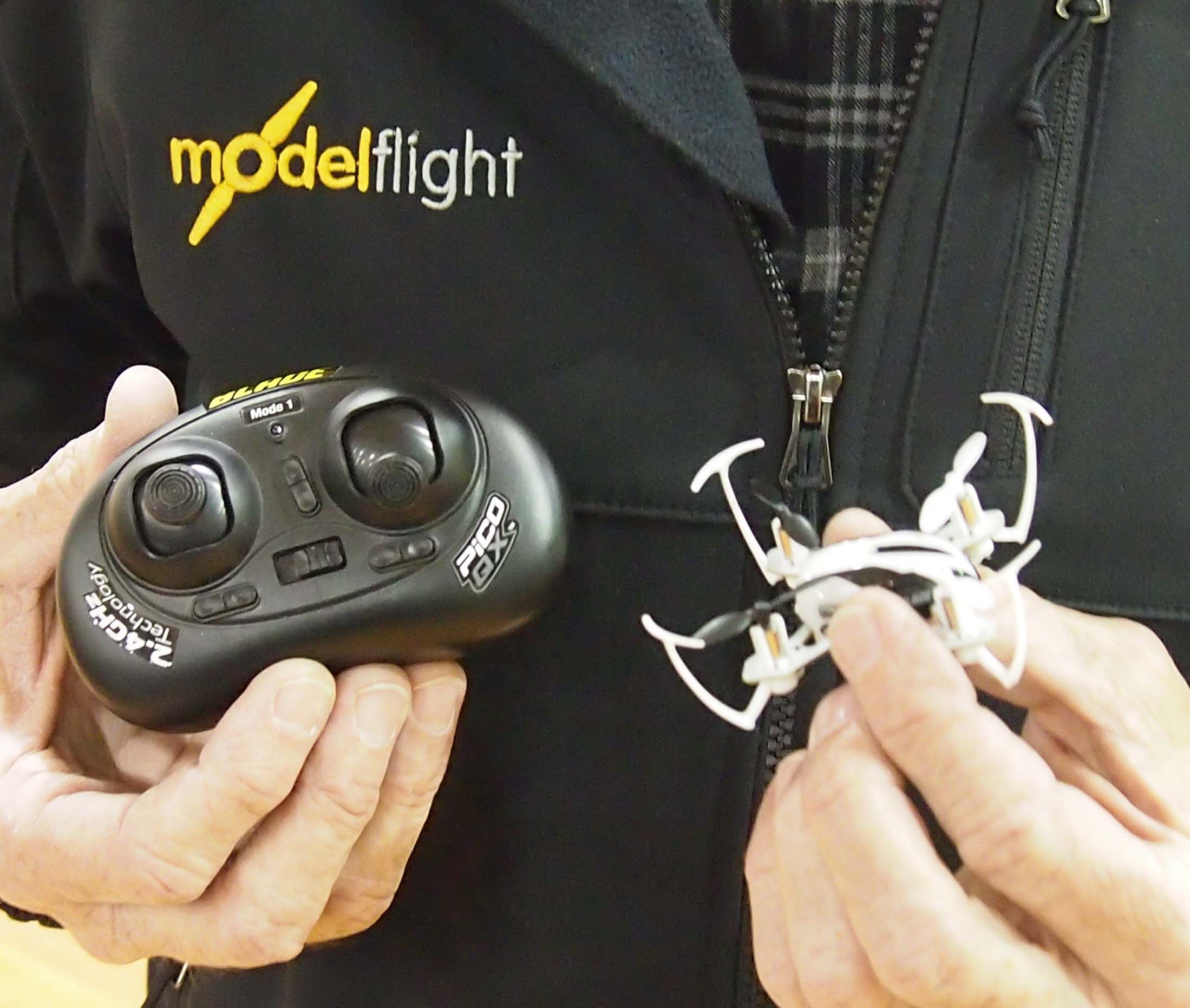 As it is some time since Tim and Andrew P. visited us at Indoor, it was not a surprise to see them in deep discussion with Ian and they were, no doubt, discussing some element of model aero flying. Welcome back gentlemen, but please come with aircraft at your next visit. Do you remember the twin bladed (red) helis that were popular not so long ago? Well, these two spent a considerable time flying two immaculate versions of these Blade CX2's and as you see, in perfect formation.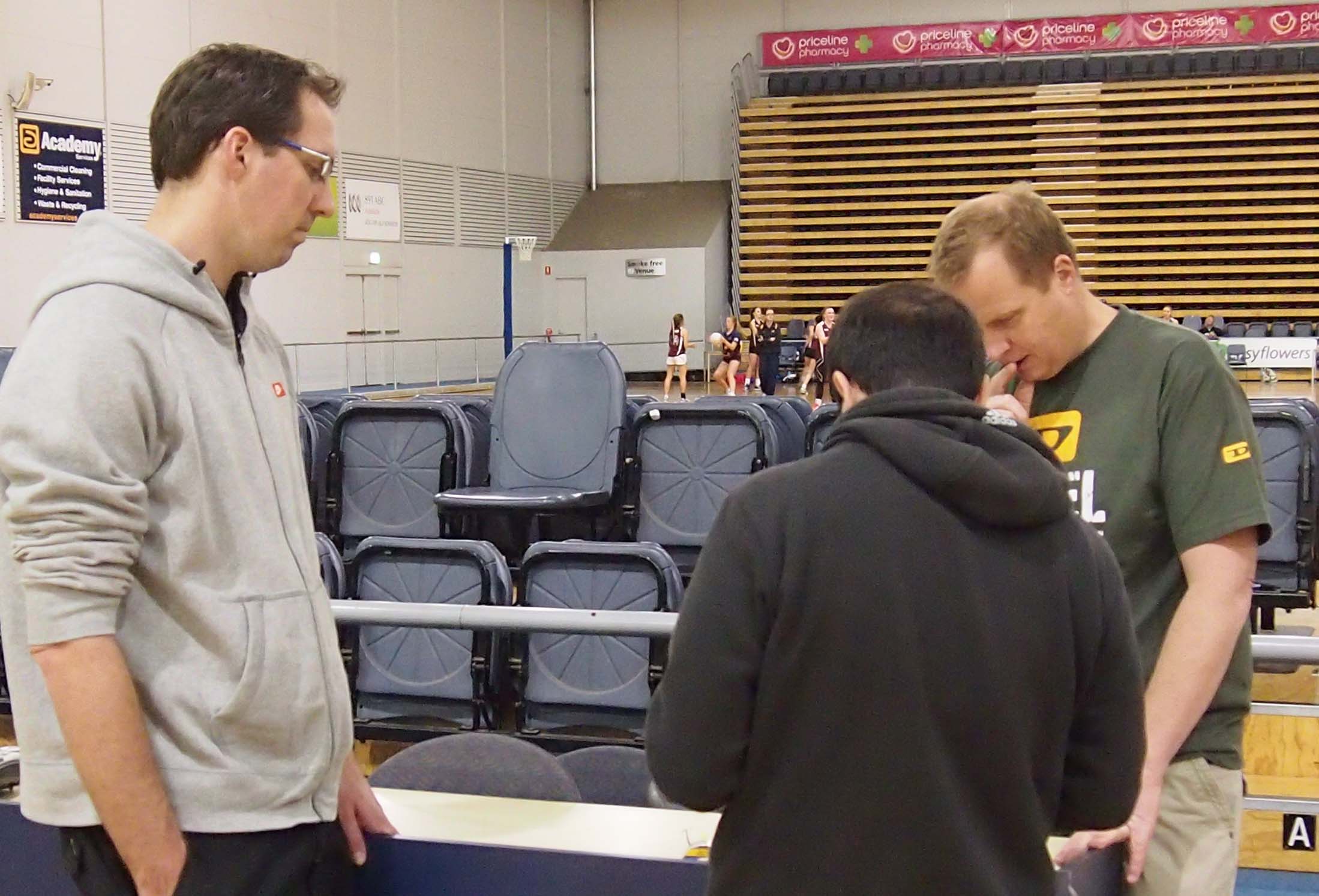 Mike did not mind Matthew flying one of his models, just as long as he could film it for posterity, whomever that is and following this shot, you can see that Chappy is flying the quite nicely turned out green  E-flite UMX AS3XTRA. This is a delightfully attractive model that Mike flew a short time ago when it was first released for sale. Of course, Matty flew it to perfection.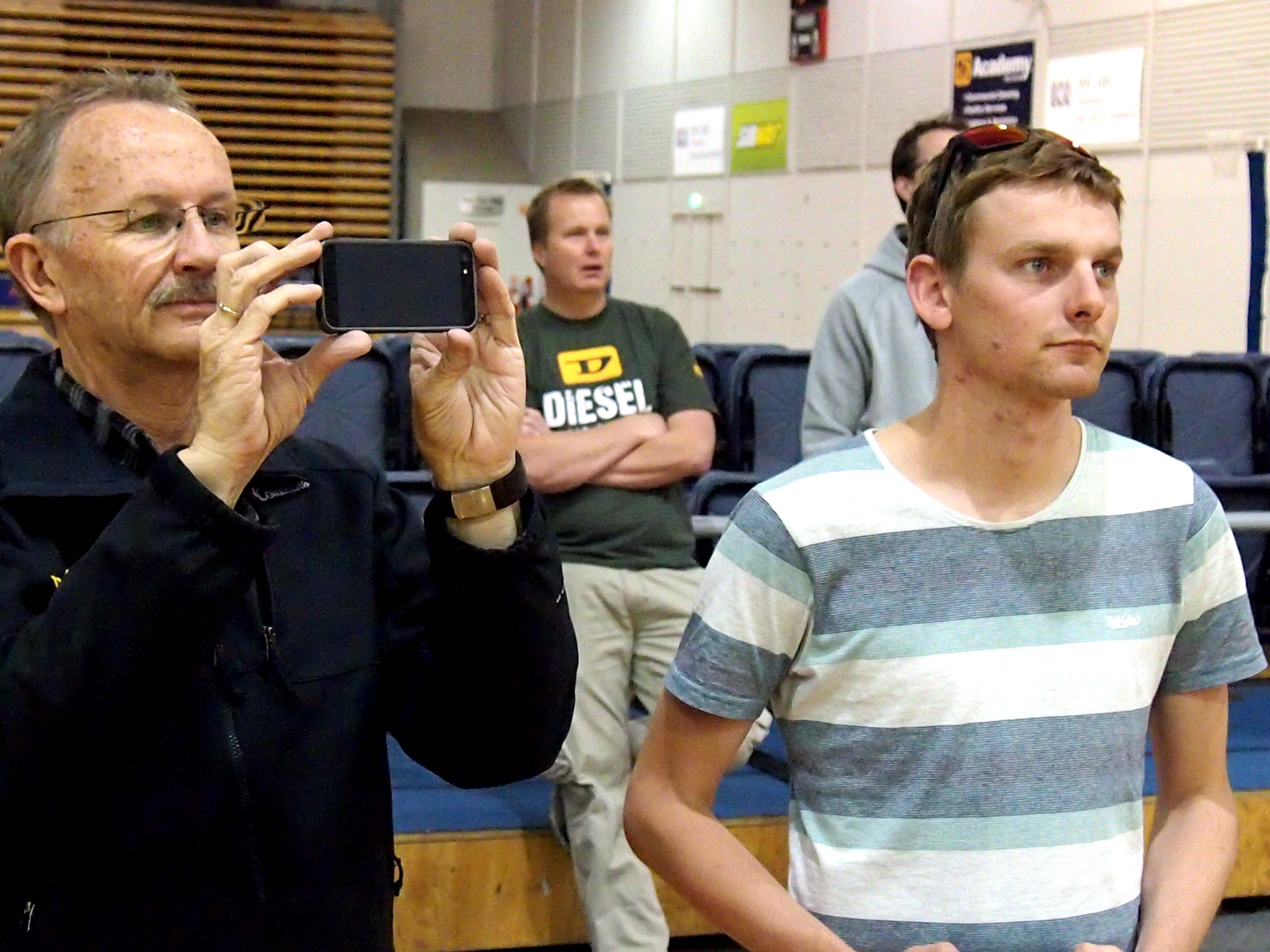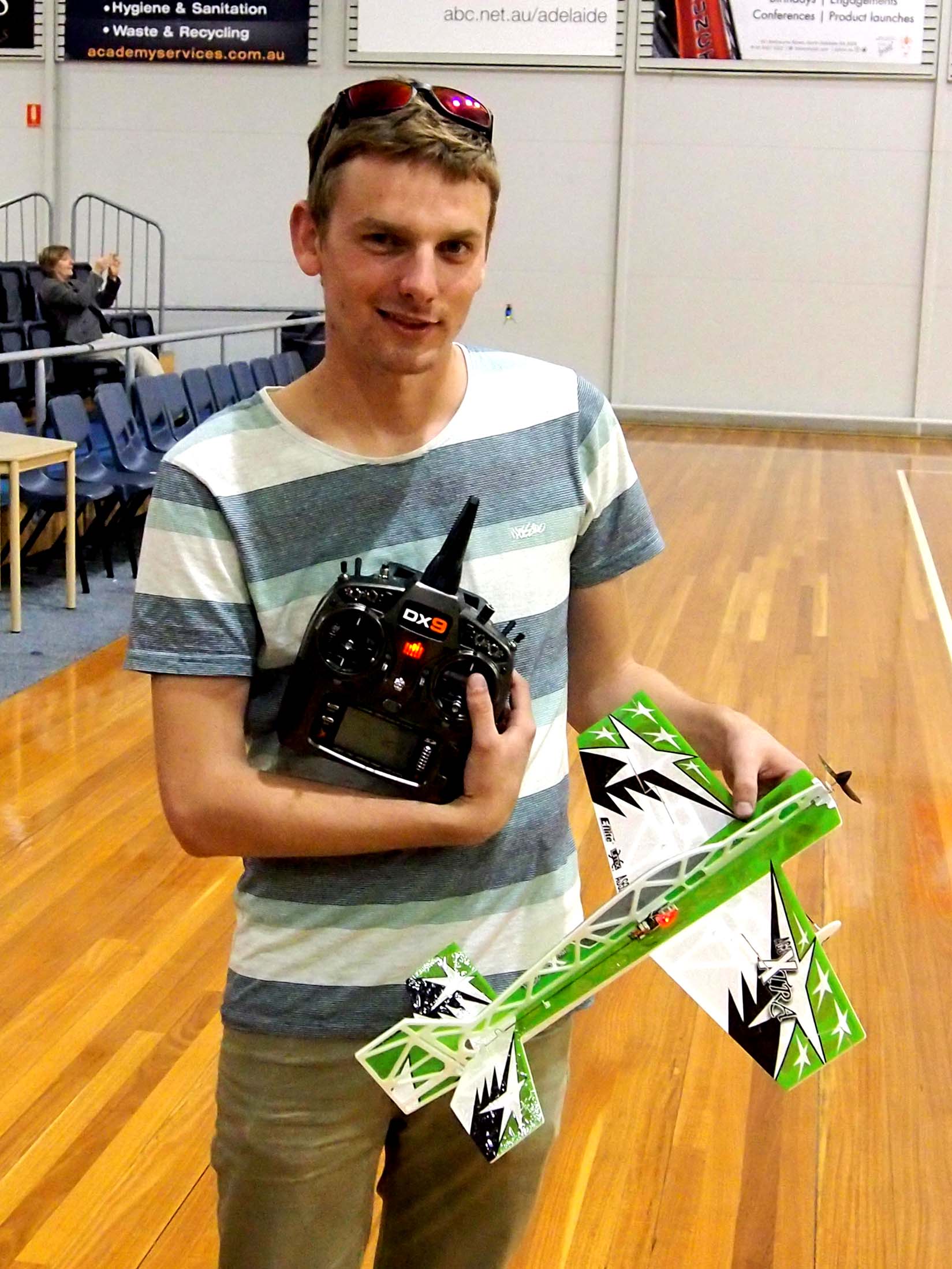 In my next shot, you are witnessing the flight of one of the most attractive model Helis that we have seen at Indoor for many months. Malcolm Knight was a bundle of nerves when he eventually landed it and no wonder at all. The model was a brand spanking new Blade 450 3D with a Bell Jet Ranger fuselage on which Malcom had done considerable work - a cooling fan, and larger motor being two additions and I am sure that he won't be planning an o'seas visit in the near future. In his hands it was a pleasure to watch and, whilst he restricted his manoeuvres to just hovering, we all understood the reason. Nice work Malcolm, I hope we see it at ETSA Park on numerous occasions.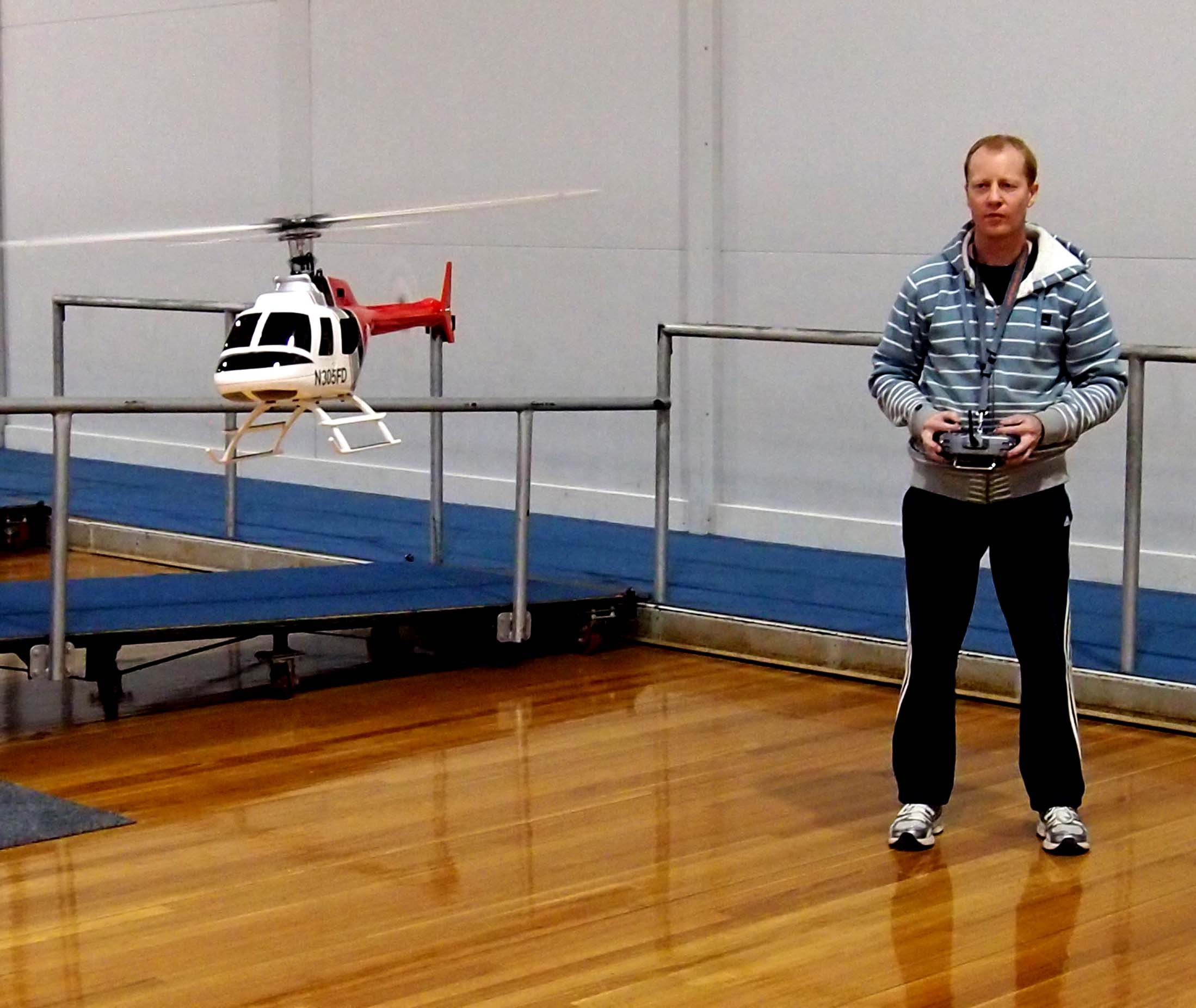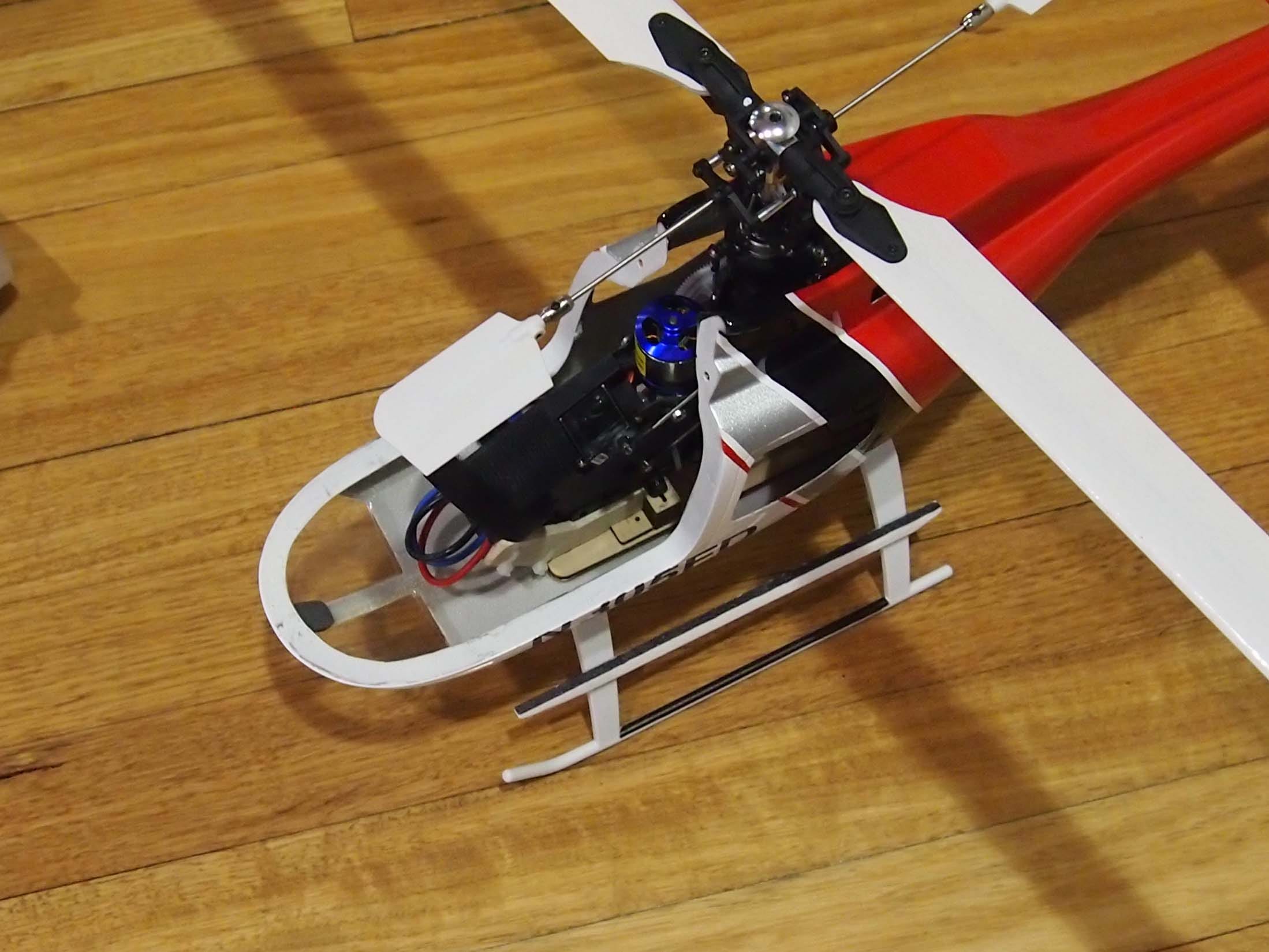 I feel that is quite sufficient from me for this month but I do look forward to seeing you all, and then some, at the Netball Stadium on Railway Terrace, Mile End on November 20th when we Indoor Fliers once again take communion at the wee cost of $10 and with a flying time of 7.30 to 9.30p.m.
That, of course, IS ONLY IF YOU FLY.  Until then, it is goodbye from La Fenice.