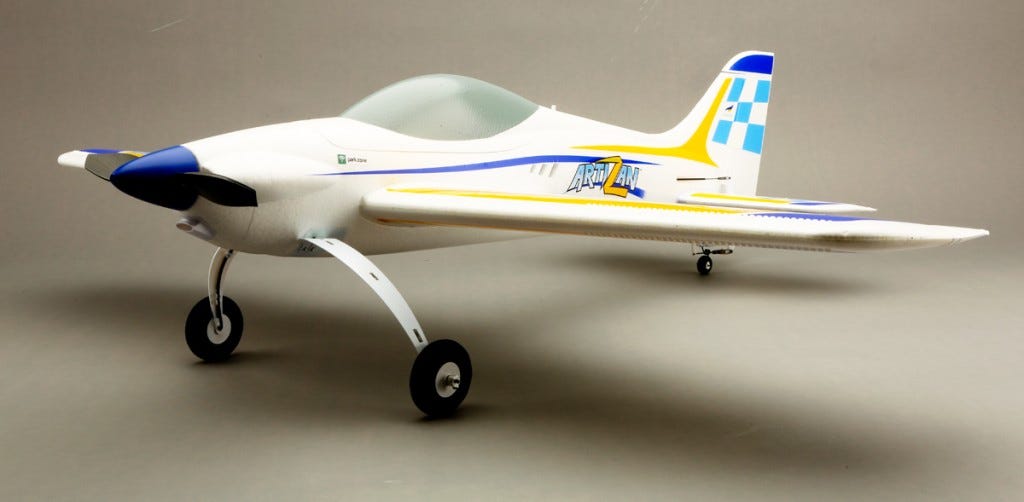 We are pleased to report that ParkZone have just announced a brand new RC Plane - the ArtiZan. This new model is an excellent choice if you are looking for your second remote control plane. Even if you taught yourself how to fly with a HobbyZone model, you will find that the transition to the ParkZone ArtiZan will be a smooth one.
The key to the ArtiZan's success is the included AS3X technology, which gives you great stability in the air by countering environmental factors such as wind and turbulence. ParkZone have also given this RC plane a chambered construction, with a large wing area and low weight. This gives you a light wing loading and a "floaty" feel. The ArtiZan has very little coupling and an expansive flight envelope; allowing you to perform moderate aerobatics such as loops, rolls, knife-edge loops and inverted flight.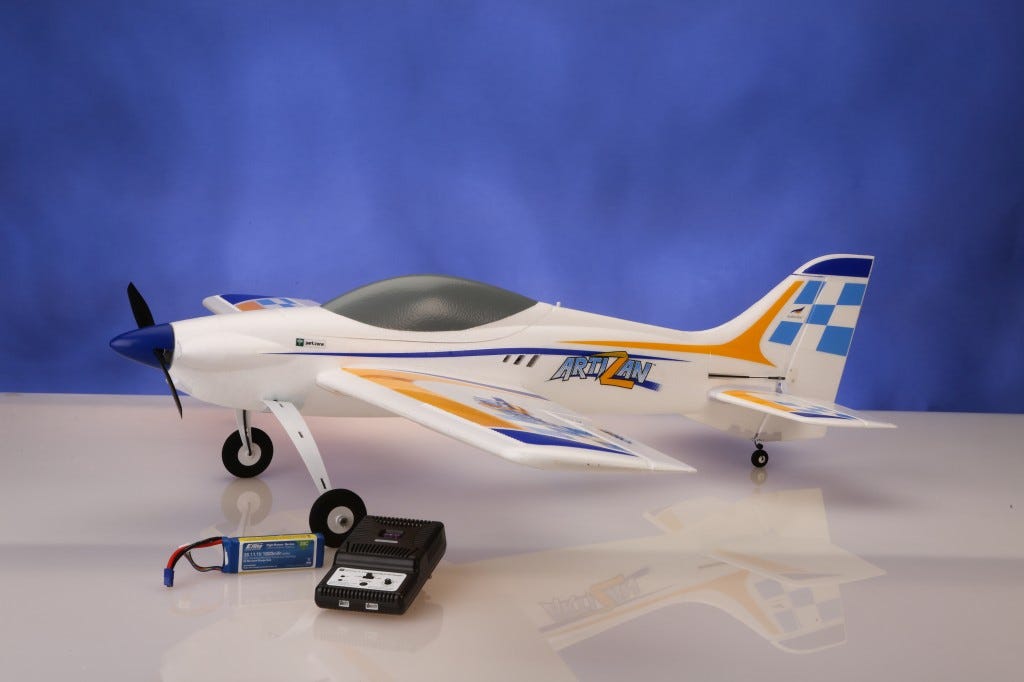 Additionally, the ArtiZan also features the new Spektrum AR636 receiver, which gives you more programming features than the previous AR635. The two-piece wing makes transportation easy and the ArtiZan comes with a Mirco Pecorari trim scheme that is highly visible in the air. ParkZone have also added a traditional landing gear (tail-dragger) with a steerable tail wheel. The large wheels allow you to launch and land the model from a wider range of surfaces.
You can watch Matt unboxing, assembling and flying the new ParkZone ArtiZan 2014!
This remote control plane comes in Bind-N-Fly and Plug-N-Play versions. Irrespective of your choice, you will find that the included 480-size 960Kv outrunner motor delivers the power you need to perform some great aerobatics. If you are keen to step-up to an aerobatic RC plane, the ArtiZan is an excellent choice. It is coming soon to Modelflight, so visit our website today to find out more.
Visit our page on the ParkZone ArtiZan RC plane PNP and BNF.