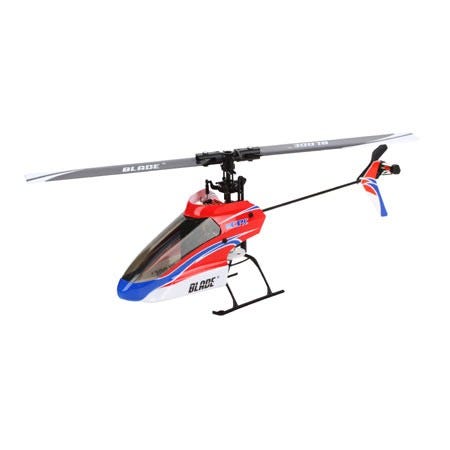 Mike O'Reilly is currently in Nuremberg getting the big "scoop" on new releases launched at the Toy Fair/Trade Show! The International Toy Fair is the world's leading fair for toys, hobby and leisure-time articles. The fair, which is open exclusively to the specialist trade, is the perfect communication and order platform for both national and international manufacturers as well as specialist traders and buyers from around the globe! Here is a quick run down on some of the
 Hottest New Products out of Nuremberg!
 Thanks Mike!
The 
Blade mCP X RTF/BNF
 is the lightest flybarless collective pitch helicopter in its class. It is half the weight of the nearest competition which results in advanced performance, indoors and outdoors.
This helicopter will give transitioning pilots a more agile and capable collective pitch heli that will give them the confidence to master indoor aerobatics without the hesitance which comes with a larger outdoor only platform. (
BLH3500AU1
/
BLH3500AU2
/
BLH3580
)
The
Mosquito Mk VI BNF
 Micro is Parkzone's first ever Ultra Micro Series Twin Engine Warbird that you can fly just about anywhere! The first-ever 4-channel twin-engine ultra micro, the 
ParkZone Ultra Micro Series Mosquito MK VI
 brings this famous British WWII fighter to life in your own backyard. Scale details include the twin motors, authentic mossy camouflage paint scheme, molded clear plastic canopy, landing gear with steerable tail wheel, and even dummy cannons.  (
PKZU1380
)
ParkZone's first Ultra Micro Series F4U Corsair
 with great scale details that you can fly just about anywhere! This micro is capable of sport aerobatics or slow touch-n-go's, just like its larger park flyer brother, one of the most popular warbirds in the ParkZone line. It boasts great scale details like molded panel lines, a clear canopy, scale landing gear that allow you to enjoy the scale looks of this great WWII legend just about anywhere with the same flight characteristics you've come to expect from the park flyer model. (
PKZU1600IM1
/PKZU1680
)
Hangar 9
 is proud to present another legend in its lineup of Warbirds, the 
Corsair 50 ARF.
  The Corsair features a superb scale outline with sport-like flying characteristics that make it easier for everyday pilots to fly. It comes with several scale features out of the box, such as a fiberglass cowl, 8-spoke scale wheels, a dummy engine, an aluminum spinner nut. Additionally, the 
Corsair 50
 includes fixed gear; however, is E-flite electric retract-ready for the complete warbird look. For added convenience, the Corsair is EP (electric power) ready without any modifications necessary, making it easy to convert to electric power. (
HAN2590
)
The new
Spektrum DX10t Tray Radio
 is an all-rounder that will surprise every specialist with its sophisticated detail solutions.
Experience the outstanding features of this innovative transmitter for yourself. You will soon discover that the new
 DX10t
 Radio is the perfect tray transmitter for advanced level hobbyist. (
SPM2800
)
The 1/8-scale 
Team Losi Racing 8IGHT 2.0 4WD Buggy Kit
 features over thirty revisions and improvements to the revolutionary 8IGHT buggy chassis. The 8IGHT 2.0 Buggy proved to be the fastest buggy in qualifying by taking Top Qualifying honors at the 2008 IFMAR 1/8 Buggy World Championships.  Visit the website for more detailed info.  (
TLR0804
)
The 
Team Losi Racing 8IGHT-T 2.0 Ki
t
 is built on an extended-length Tuned Flex Technology (TFT) 2.0 chassis (14mm longer) which offers added stability and handling across all track conditions. This increased stability gives the
8IGHT-T
 Kit the ability to carry more speed into and out of corners, and to glide across washboard sections with ease. Tuned Flex Technology also provides significant handling gains by responding precisely to changes in terrain without sacrificing balance and grip.  Many more new features listed on our website. (
TLR0805
)