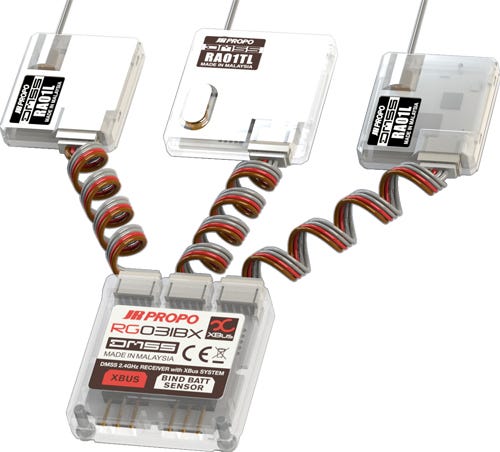 XBus dedicated Infinity receiver RG031BX
JR PROPO just released the new RG031BX receiver with the following features:

With DMSS, cross modulation is restricted. The high sensitivity receiver is not easily affected by inter-modulation interference
The telemetry system is capable of feeding back information such as receiver battery voltage.
Due to the use of coaxial antenna and remote antenna, secure and precise communication is assured
It is possible to confirm the receiver operation via the LED's
A dedicated receiver only for XBus application
The XBus system will allow infinite combinations and channel configurations...who wants 28-channels?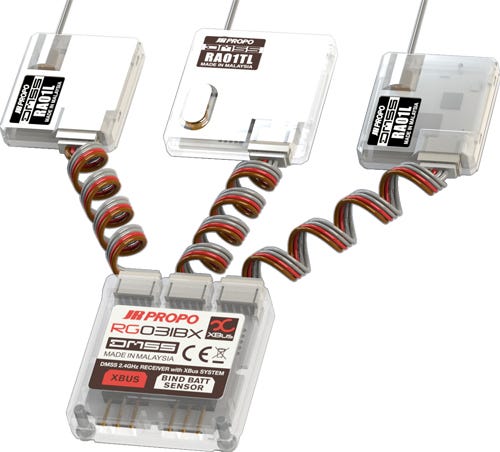 Specifications:
Receiver:

Receiving system: DMSS system
Weight: 7g
Dimensions: 9.5 x 30 x 33.5mm
Operating voltage: 4.5 to 8.5 V

Remote antenna:

Receiving system: DMSS system
Weight: 4g
Dimensions: 5.5 x 27 x 28mm
Operating voltage: 4.5 to 8.5 V
JR XBus combo
With the new JR Xbus Serial Data System, you can setup and adjust up to 4 servos per channel. You will be able to connect any servo brands with all the available adapters. The new JR XBus can be programmed directly from your JR DMSS transmitter.
The JR XG14 will be the first to have the new XBus software. But you can download for free the new firmware for your current RC Radio: JR XG6, XG8 and XG11.
XBus COMBO up to 50cc Airplanes
Some example layout options for various JR Xbus systems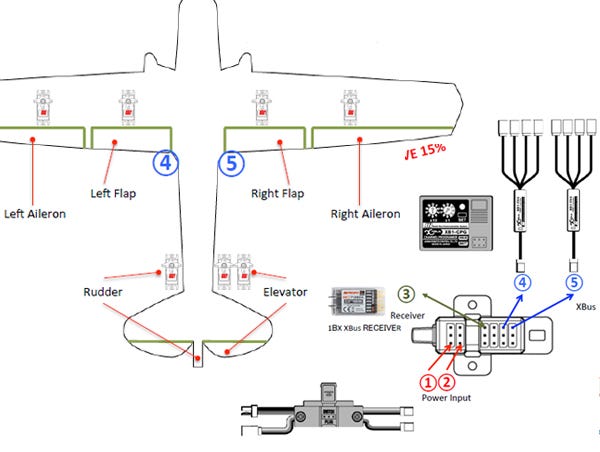 XBus COMBO for large RC plane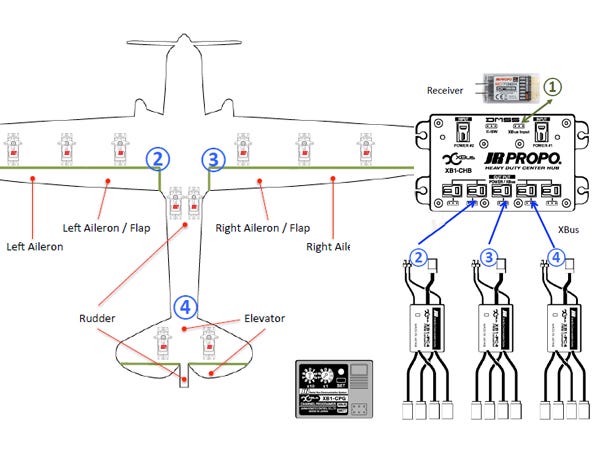 XBus COMBO for Sailplanes