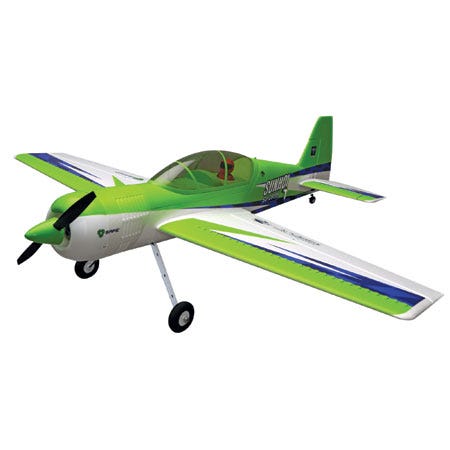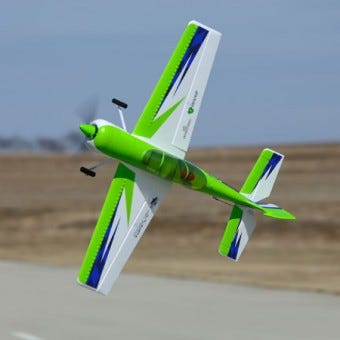 An exciting new release has emerged from the ParkZone hangar. The new Sukhoi SU-29MM RC plane has just been announced and it is certain to be a groundbreaker. Designed by the champion pilot Mike McConville, the Sukhoi comes equipped with Sensor-Assisted Flight Envelope (SAFE) Technology. This is a first for an aerobatic RC plane. SAFE will allow you to perform fantastic maneuvers in the air with more confidence and less risk. This technology gives you four different flight modes with the Sukhoi, which we will look at in turn.
The first mode is "Stagility", whereby the Sukhoi can perform any aerobatic or 3D maneuver, but will return to upright flight immediately if you release both sticks. The second mode is AS3X 3D. This mode balances sharp response with great stability when you perform low-speed maneuvers like hovers and harriers. In AS3X Precision Mode, the effects of turbulence will be smoothed out when you perform precision aerobatics at high speed. The final mode is Panic Recovery, which can be activated at any time and in any of the other flight modes. Panic Recovery can be used at the push of a button to immediately return the Sukhoi to upright flight.
The ParkZone Sukhoi is constructed from hollow Z-Foam and reinforced with carbon fibre; making it more durable and lighter than solid-foam RC planes. This lightweight structure is combined with a 10-size 1250Kv brushless outrunner motor and 40-Amp switch mode BEC brushless ESC. This will give you the power you need to perform at your peak. ParkZone have also added vortex generators to the leading edges of the wings to give you more control and stability when you fly at slow speeds and angles.
Truly, this is a sport plane like no other. Modelflight is very excited about the arrival of the ParkZone Sukhoi and we are sure all aerobatic pilots will be too. If you would like to learn more about this new RC plane, visit our website today.
Read more about the ParkZone Sukhoi.