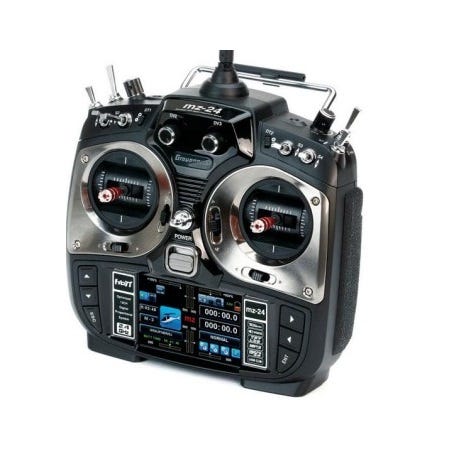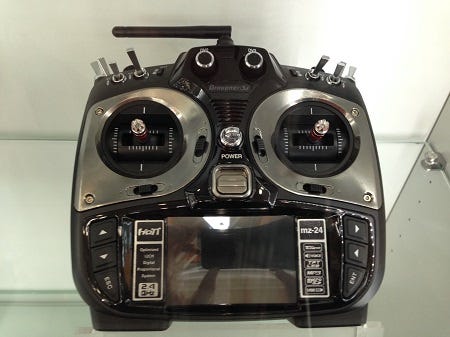 We have recently covered the new RC products released at the Nuremberg 2014 Toy Fair and we are pleased to add another product to this expanding list. The Graupner MZ-24 is a new 12-channel radio that comes with real time voice alerts. This is a great innovation from Graupner and is one of several exciting features on offer in this new transmitter.
The MZ-24 uses Graupner's 2.4GHz Hopping Telemetry Transmission (HoTT) frequency, combined with unique telemetry technology that allows for bi-directional data transmission. With the optional sensor and sensor board from Graupner, you will be able to get real time information delivery. This telemetry analysis will cover areas such as:
GPS
Fuel status
Temperature
Voltage
Current
Additionally, with the brushless control telemetry ESC, you can receive analysis for RPM, consumption current, voltage and ESC temperature. With its HoTT technology, you will be able to use up to 75 frequency-hopping channels to give you superb operating reliability and protection from external interference. The HoTT technology also incorporates a wired/wireless trainer system.
At the centre of this new transmitter is a 3.5" colour TFT LCD screen with a user-friendly interface and touch panel technology. Graupner have also included high-precision quad ball bearing gimbals (eight in total), that give you a smooth and comfortable stick feeling. The MZ-24 comes with a multi-binding receiver system, allowing two receivers to be connected in parallel, allowing you to use additional servos. This Graupner transmitter comes with 30 model memory and you also have the option of using standard micro SD memory cards to expand this memory and expand model memory.
We are very excited about the release of the new MZ-24 transmitter. The voice alerts alone will make it of great value to pilots, let alone the other useful features that come with this radio. It is coming soon to Modelflight, so check out our website today to find out more.