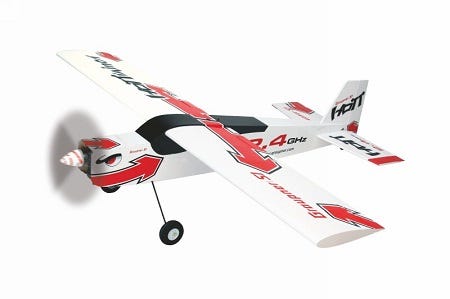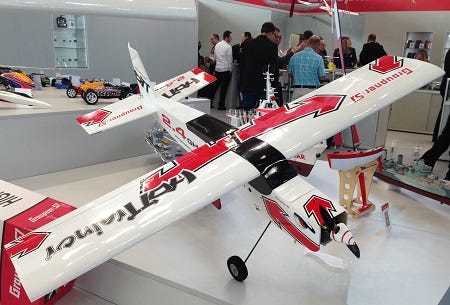 Another great addition to the new RC planes at the Nuremberg 2014 Toy Fair is the Graupner HoTTrainer RC plane. This wooden remote control plane comes with a bold Graupner/SJ team pilot style and is a very versatile aircraft. You will notice how the wings can be mounted in two positions. The high wing option is a great choice for beginner pilots, but as your skills progress, you can shift the wings to a centre position. This will give the HoTTrainer the characteristics of a precision aerobatic model.
This new Graupner RC plane has a hood design which makes it easy to access and install the required components. The HoTTrainer has been designed to accommodate the the GT 22 engine from OS Engines. However, there is mounting support available for an electric motor if you prefer. Underpinning this model is a beginner-grade chassis with extra cast wheels and a 6mm spring steel wire for harder landings.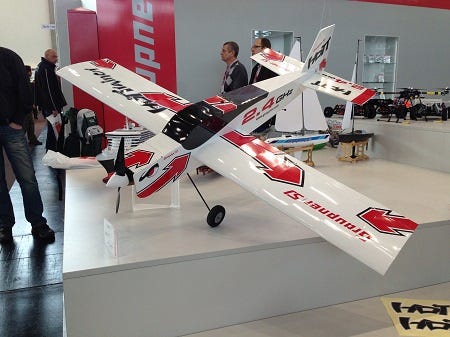 The Graupner HoTTrainer has a wingspan of 1800mm, with a length of 1600mm. Weighing in at approximately 4450g, you will find that is a great size for a trainer. This RC plane promises to be the first in a series of new wooden models created by Graupner, so we will keep you posted regarding these new releases.
If you are looking for a great trainer plane (perhaps your first gas-powered model), keep an eye on the new Graupner HoTTrainer. It will be coming soon to Modelflight, so stay tuned to our website for more details. Also, don't forget to check out Graupner's other exciting new release at Nuremberg: the MZ-24 radio.