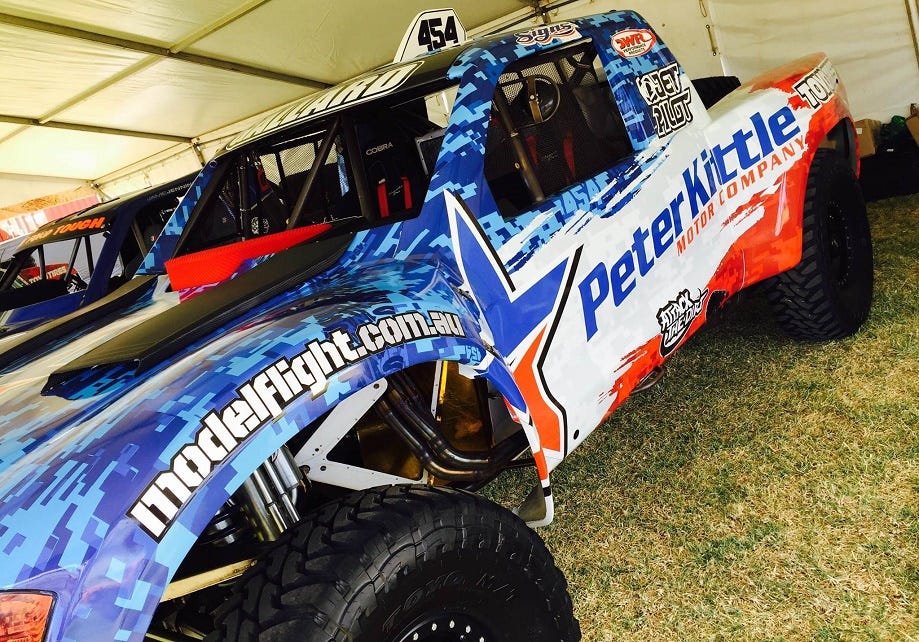 Update: Read our report on the Clipsal 500 here.
We are thrilled to announce that Modelflight will be making an appearance at this year's Clipsal 500 in Adelaide, South Australia. As some of you may be aware, this year's Clipsal event will be hosting the Stadium Super Trucks (SST); the first time this racing series has been held outside of North America. These 600 horsepower V8 trucks are a sight to behold and while we cannot promise you a chance to drive one of these beasts, we can offer you a smaller-scale experience at this year's event! In conjunction with Toyo Tires Australia and Gallard #454 Motorsport, Modelflight will be assisting at the Attack The Dirt R/C Arena. This is your chance to drive a remote control Stadium Super Truck across a race track that features jumps, whoops and banked corners.

This track will feature some of the latest (and fastest) Traxxas Slash RC trucks. With competitions running across the four day event, you will have the chance to compete with your friends, with a final showdown on race day Sunday. Be sure to keep an eye out for SST drivers who will be making guest appearances to test their skills with the 1/10-scale trucks. If you are in the area, come along and visit us. We will be located next to the Stadium Super Truck race paddock (near Gate 10). Attack The Dirt will be running from 8:30am to 6pm from February 26 to March 1. Rest assured, you can still experience the thrill of a 1/10-scale Stadium Super Truck at home or in your local area. The Traxxas Slash RC truck (pictured below on the left) are available from Modelflight, in addition to the Robby Gordon Dakar Edition Slash (pictured right), so be sure to visit our page to check them out.