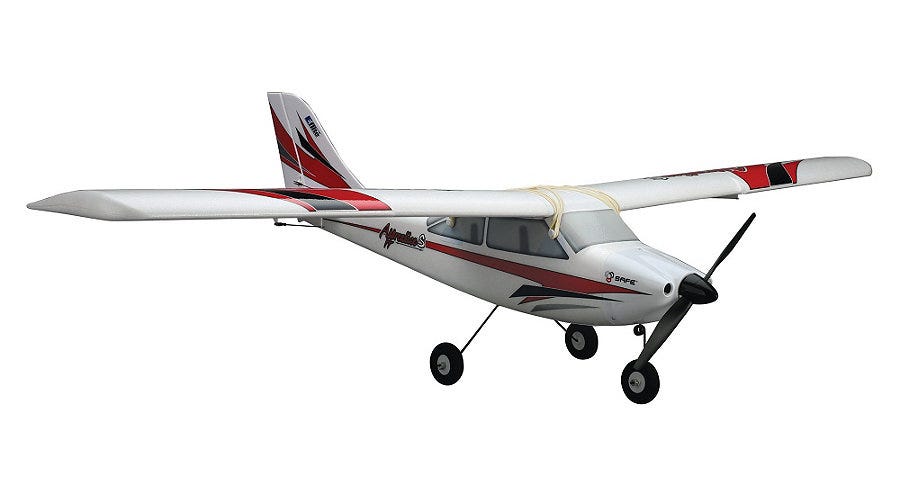 If you are looking to get started in the exciting world of
RC planes
, read on. The
Apprentice S 15e
is the latest plane from
E-Flite
is designed especially for beginners and it offers many features designed to teach you how to fly. One of the most innovative features in the Apprentice is its Sensor Assisted Flight Envelope (SAFE) technology. SAFE gives this
trainer plane
 spatial awareness to create flight envelope protection; adding a level of security that has never been available before.
Combined with its smooth flight capability, the Apprentice can handle windy conditions, so you will experience crisp and responsive control. As your skills develop, you can reduce, and remove, the SAFE functionality. Bear in mind that if you ever experience difficulty, there is a "panic" function available which will instantly return the model to level flight if you ever lose orientation.
The Apprentice S can be assembled in a matter of minutes and its quiet, brushless power system delivers outstanding performance. Because this RC plane is constructed from lightweight Z-Foam, it can handle minor bumps without losing its overall shape.
Once you have mastered the basics of flying, the Apprentice can perform a variety of aerobatic maneuvers such as loops, rolls and even inverted flight. You also have the option of adding the optional
Apprentice S float set
 to turn the model into a floatplane.
This E-Flite RC plane comes with a 30A Pro Switch-Mode BEC brushless ESC installed. You will also receive a powerful 3S 3200mAh 20C LiPo battery and a LiPo balancing DC charger included. So if you are looking to get started with RC planes, we cannot think of a better way to start. The E-Flite Apprentice S is an outstanding trainer plane and is available now from
Modelflight
.