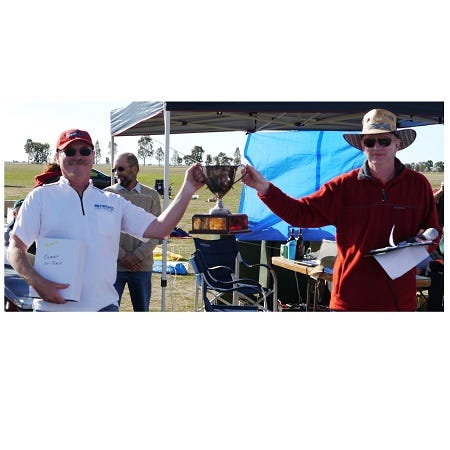 Modelflight was fortunate to attend the 36th LSF Glider tournament on the weekend in Jerilderie, New South Wales. The conditions were near perfect for Jerilderie 2013, with some light winds, sunshine and not a raindrop in sight. It was one of the closest competitions ever, with 58 pilots flew 15 rounds over the 3 day event. We would like to congratulate the overall winner of Jerilderie 2013 - Joe Wurts from New Zealand. In 2nd place was Matt Lowe and Carl Strautins took out 3rd place. Joe also won the Hand Launch Glider competition.
Jerilderie 2013
" on
Modelflight's Facebook page
. There will also be some videos appearing on
Modelflight's YouTube channel
(and this blog post), so stay tuned for more.