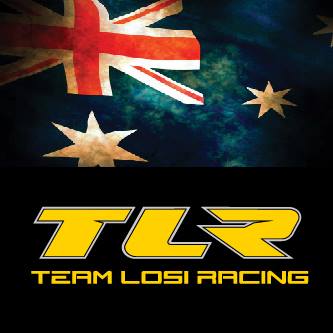 This is the first in a series of blog posts written by members of the TLR Australia team attending the 2103 IFMAR World Championships in Chico, California.
Sunday 22nd September: 2WD Registration
It's Day 1 in the IFMAR World Championships with the TLR Australia team preparing for the RC buggy competition ahead. In these blog posts, we will give you an idea of how the daily schedule works, the experience that the racers go through, and some of the fun that's had.
In this year's Championships, the 2WD RC car class will be held first. Today involved the Registration and Technical inspection for all competitors (10:00am – 6:00pm).  Most of the day was taken up with tires, tires, and more tires. The original schedule had competitors running 9-rounds of practice and 1-round of controlled practice tomorrow, which meant that a lot of rubber needed to be glued to rims. Late in the day this was revised to just 7-rounds with a later start due to track maintenance. The 2WD control tires (rear) for the event are the Proline Suburb 2.0 in X2 compound with the front tires chosen at the discretion of the driver.
It was also a chance for competitors to get the technical scrutineering aspects complete. This included batteries, which went through size and approval checks, RC car/chassis inspections, and then the gluing of race tires in a controlled scrutineering area. All items that are checked are all marked by event officials.
At 4:00pm the event organiser's also held the traditional opening ceremony with Australia (by virtue of the alphabet) leading all countries out. There are a total of 152 competitors for the event with the largest team coming from the United States (66 competitors in total).
Members of the TLR Australia team also got the chance to examine the race track. "The track looks very technical with not a lot of high speed sections," Mat Primmer said. "The wall of death looks very intimidating standing near it – it's huge." Andrew Gillott noted how the tabletop at the back "will separate the men from the boys." "It is a very U.S.-style track," Andrew said. He also added how he is "really enjoying hanging out with the TLR international crew."
The TLR Australia team is running the below configurations in the 2WD class:
Andrew Gillott
Scott Jones
Mat Primmer
LRP Flow ESC
LRP 7.5T Motor
We will keep you posted with all the action over the coming days. In the meantime, make sure you like TLR Australia's Facebook page to receive more news and photos from the World Championships. Stay tuned to the Modelflight blog for more news from Chico, California.
 Jamie
22 September 2013