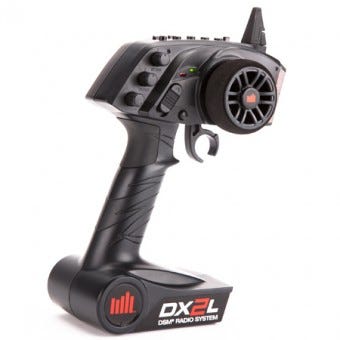 A common question we recieve at Modelflight is "how do you bind a remote control car radio?" In this blog post, we will provide some step-by-step instructions for completing this procedure. Recently Modelflight's YouTube channel, we posted a how to video showing the binding procedure for both standard and computer transmitters:
As you can see, it is a relatively straightforward procedure. While Matt used the Vaterra Kalahari in this video, the same process will be similar in other RC cars. To summarise, here are the steps for binding transmitters to remote control cars, beginning with standard radios, such as the Spektrum DX2L:
Remove the canopy from your car

Some cars may have a bind port. If this is the case, insert the bind plug into this port
Plug the battery into the car
While leaving the transmitter off, switch the car on. You should see a flashing light on top of the receiver. This means that the car is ready for binding
On your transmitter, hold down the bind button and switch the transmitter on. After a couple of seconds, release the bind button
The light on top of the receiver should stop flashing and turn solid. This indicates that the car has been bound
The binding procedure for computer transmitters (such as the Spektrum DX4S) is very similar. All you have to do is follow steps one to four, as listed above. Once you have reached step four and the car is switched on, follow the new steps below:
Switch your transmitter on and navigate to the "Bind" menu

With your transmitter's scroll bar, highlight and click on the "Bind" button
After a few seconds, the transmitter should be bound to the car
We hope this blog post helps you to bind your remote control car transmitter. If you have any questions about this exercise, please leave us a comment below.