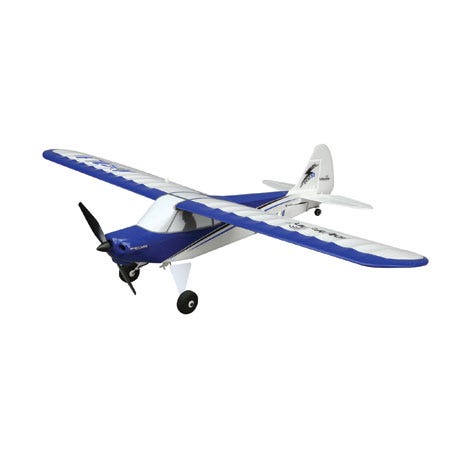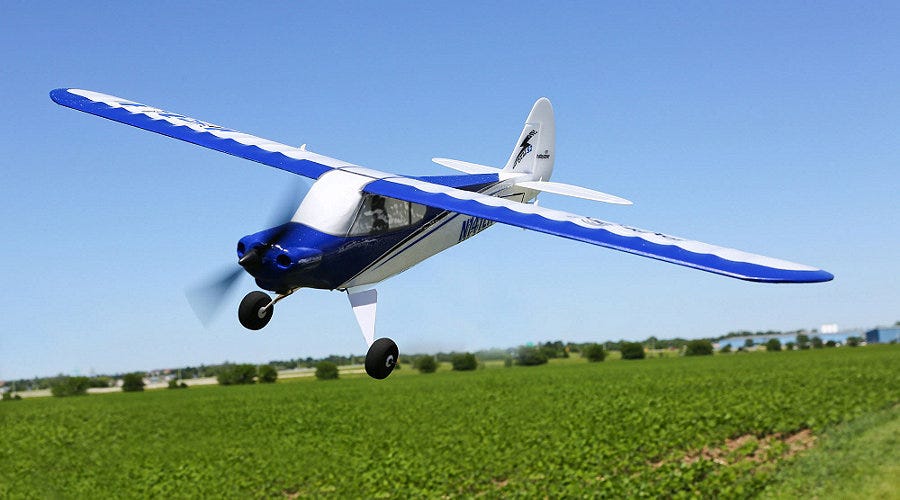 HobbyZone have always been known for producing great RC planes for beginner pilots. Today we are pleased to announce that they have released a new model that is inspired by their famous Super Cub S. The Sport Cub S was designed by champion pilot, Mike McConville and is an accurate replica of the Cub Crafters Sport Cub. This plane offers the same easy-going flight characteristics that made the Super Cub perfect for beginners, but this remote control plane comes in a smaller, sportier size.  What's more, it is equipped with the same SAFE Technology that you can experience in the Super Cub S. SAFE Technology is great for beginners. An abbreviation of "Sensor-Assisted Flight Envelope", SAFE brings a whole new level of stability and security when you are in the air. With the Sport Cub S, you will be able to select from multiple flight modes, allowing you to steadily loosen the flight envelope as your skills develop over time. Rest assured, this HobbyZone plane also comes with a Panic Recovery mode, whereby it will return to level flight with the pull of a trigger.
The Sport Cub is Ready For You!
The great thing about the Sport Cub S is that it comes out of the box with everything you need to get in the air. All you have to do is charge up the LiPo battery and you will be ready to go. In the ready-to-fly package, you will receive a Spektrum 2.4GHz transmitter and a USB port DC charger. If you have a preferred transmitter from a previous model though, HobbyZone have made a Bind-N-Fly Sport Cub S available too. Irrespective of your choice, you will find the Sport Cub to be a joy to fly. The Sport Cub S is coming soon to Modelflight, so if you are keen to learn more, visit our website today.
Click here to read more about the Sport Cub S.