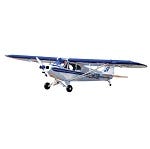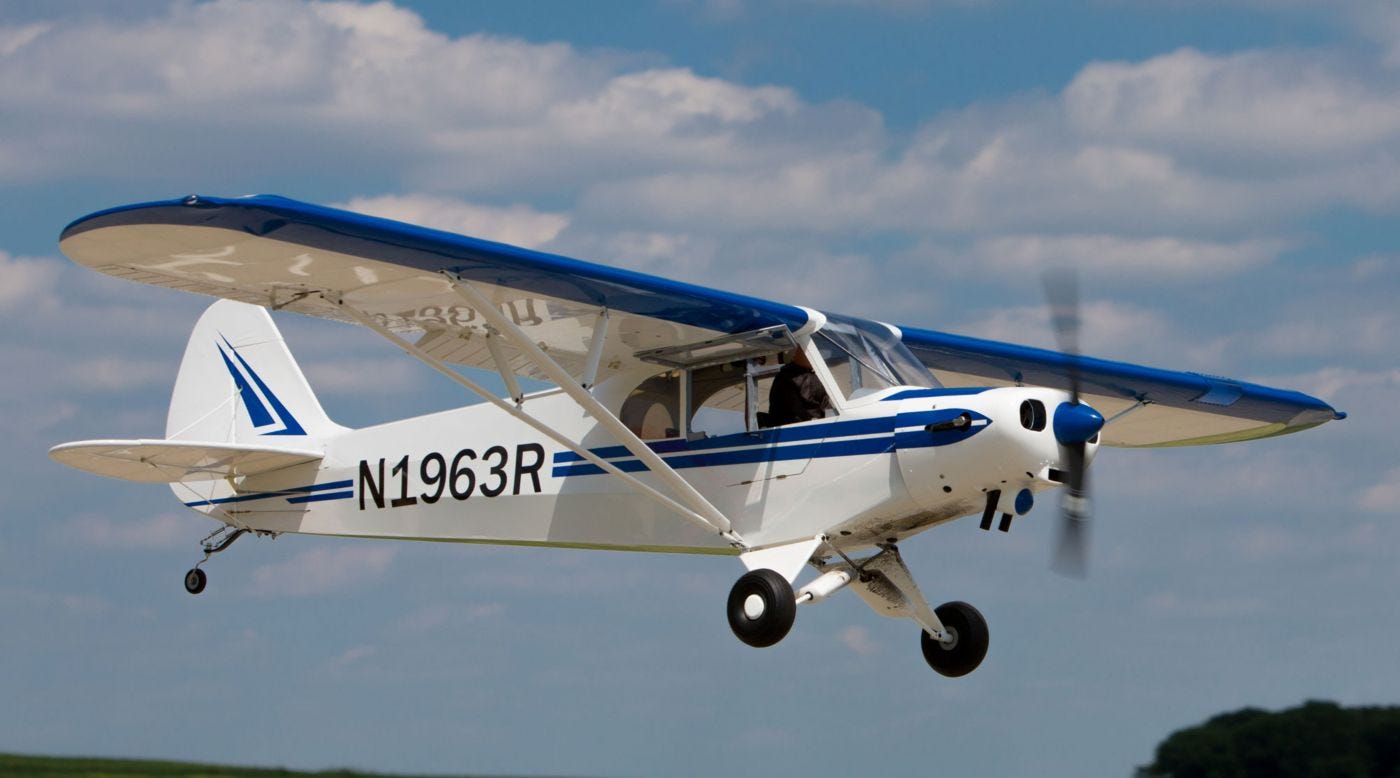 The Majestic Hangar 9 Super Cub
Of all the model planes that we have discussed on the Modelflight blog, this one has got to be the largest, and arguably the most iconic! The Hangar 9 Super Cub is a 1/4-scale plane with excellent details. It is modelled on the Piper PA-18 Cub, the adventurous aircraft originally created in 1949. Staying true to its roots, Hangar 9 have accurately recreated this plane with several features that we would like to outline.
To begin with, every line and curve on this model is an authentic replication of the full-size aircraft. The shape of the fillet where the fuselage and vertical stab meet has also been recreated. Additionally, the Super Cub comes with fully-functional flaps and cockpit door. These flaps will allow you to perform short-field takeoffs and landings with ease. Assisting you in these endeavours is a scale landing gear with working suspension. This gear not only absorbs bumps during ground operation, but it is also an accurate reflection of the full-scale plane's o-ring bungee landing gear. The fibreglass cowl and aluminium spinner on this plane also come pre-painted. Hangar 9 have added a split fold on the magnetically-secured cockpit door. Just like the full-size Super Cub, this door can be left open during flight.
A great feature of the Super Cub is that you can have it up in the air relatively quickly. It comes as a Plug-N-Play model, so most of the components you need to fly already come with the model. This includes an Evolution 33GX gas engine with muffler. Metal gear Spektrum digital servos have also been installed on each control surface, including the flaps. Transporting the plane to the field is also quite straightforward. The moulded wing struts can easily fold up against the wing when disconnected. If you enjoy the thrill that is flying giant-scale model planes, the Hangar 9 Super Cub is a must-have. It is now available at Modelflight, so visit our website today to find out more.
Learn more about the Hangar 9 Super Cub.