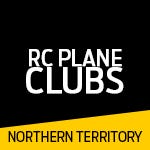 View all RC Clubs in Northern Territory in a larger map.
This page was updated on August 28 2014. If you have any suggested changes, please contact Modelflight.
Looking for an RC model aircraft club in the Northern Territory? Check out the list of NT clubs below:
Alice Fun Flyers Inc
Contact: Bob Vigar
Phone: (08) 8952-4104  or 0438-074-304
Address: Brewer Estate, Alice Springs
Alice Springs Radio Control Modellers Inc
Contact: ascrmmail@gmail.com
Address: Undoolya Road, Alice Springs
Darwin Model Flying Club Inc
Contact: Michael Oliver
Email: moliver5@gmail.com
Phone: 0478-803-836
Address: Mueller Road, Malak
East Point Aeromodellers Club Inc
East Point was established in 1970 and have over 20 acres of grounds.
Contact: Greg Castles or Mark Cummings
Email: eastpointaeromodellers@gmail.com
Address: Alec Fong Lim Drive, Fannie Bay
Website: http://eastpointaeromodellers.com/
Katherine Model Aero Club Inc.
Contact: Lee Hunt
Phone: 0428 515 828
Email: lee.hunt@cdu.edu.au
Tindal Model Aero Club
Contact: Peter Noyce
Email: sircking@bigpond.com