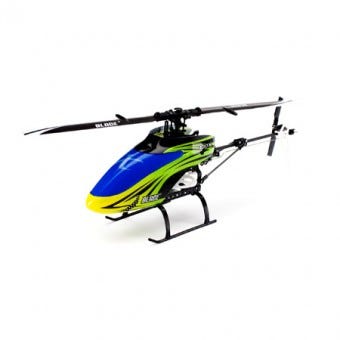 Micro helicopters are great fun. These small RC helicopters are great for indoor or outdoor flying and Modelflight is proud to stock, and support, a wide range of these models. We have micro helicopters to suit beginner pilots (such as the Blade Scout CX and Blade CX4) and other models for more intermediate aerobatic pilots (for example, the Blade 130 X). Our range includes ready-to-fly (RTF) micro helicopters and Bind-N-Fly models too. Whatever your preferences, though, you would be aware of how valuable it is to have access to micro helicopter parts when needed. Today, we want to show you how you can find these spare parts quickly and easily, using Modelflight's online Spare Parts Finder.
The Spare Parts Finder can be found on Modelflight's homepage under the "Spare Parts" tab, as shown below:
If you hover over this tab, the drop-down menu will give you two options when searching for micro heli parts - searching by code and searching by kit.
Let's start by looking at code searches. Say you are looking for a particular micro helicopter part (for example, the flybarless unit for the Blade 130X). You also know the product code for this unit (BLH3701). All you have to do is enter that code into the "Product Search" bar:
As you can see, you don't necessarily have to search by a product code in this window. Other available search parameters include name, description and price. For the purposes of this example, though, searching for the product code directs you to the page shown below, where you can read more about, and purchase, the flybarless unit for your 130 X:
The other option is to search by kit. It should be noted that this option is not restricted to helicopter kits per se. Rather, searching by kit allows you to find all the spare parts for a particular RC helicopter, including RTF and BNF models. For example, if you are looking for micro RC helicopter parts for the Blade CX4, all you will have to do is select "Blade Helis" from the drop-down brand menu and "Blade CX4" from the model menu, as shown in the image below:
By searching the parts database, you will directed to a new page which displays all the micro helicopter spares for the Blade CX4.
If you would prefer, there is another alternative for finding micro RC helicopter parts. If you look at the product page of a particular helicopter, you should see a Spare Parts tab. Returing to our Blade 130 X example, you can see the spare parts tab highlighted:
Clicking on this tab will bring up a selection of spare parts for the 130 X, as you can see below:
You will notice how you can click on the "spare parts" text in blue to view all the spare parts for the Blade 130 X. This is the same page you would be directed to if you did a "kit search" for the Blade 130 X:
We hope this blog post helps you to find the micro helicopter parts you are looking for. If you encounter any difficulties, you are welcome to contact Modelflight directly. We can always try and source spare parts for you on your behalf.
Stay tuned to this blog for more micro helicopter news and other exciting insights in the world of RC.