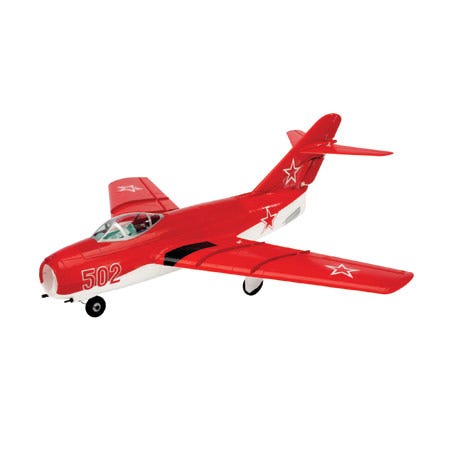 This week on
Modelflight's YouTube channel
, we added two new videos starring our RC plane and heli presenter, Matt.  In the first video, Matt reviews the
E-Flite UMX Mig
.  We have embedded this
review video
below: http://www.youtube.com/watch?v=3EbuqzqBHic As Matt describes, this is a very exciting
RC plane
.  With the AS3X system, you will find that the UMX Mig offers incredible stability.  At the same time, its high-output EDF system gives this small plane high speed. As a Bind-N-Fly, you will have the freedom to choose your own transmitter to control this
E-Flite RC plane
.  As a guide, Matt recommends the following radios:
Modelflight
. Matt's second instalment is an
action video
featuring the
Graupner Fun Chinook
.  This video can be seen below: http://www.youtube.com/watch?v=z5U4H0m2k8A As you can see, the Chinook is very stable.  It makes for an excellent indoor
RC helicopter
. Matt found this heli from
Graupner
 to be very easy to fly.  As he points out, it would be a fantastic gift for kids or the ideal beginner's RC helicopter.  Its light weight makes it very easy to operate.  Additionally, the Chinook comes with plastic rotor blades, so you won't have to worry about this heli damaging the furniture in your house!  The Graupner
Fun Chinook
is easy to set up and will be ready to fly in a matter of minutes.  You can also purchase this RC heli from Modelflight. Stay tuned to this blog and our YouTube channel for more exciting RC updates.