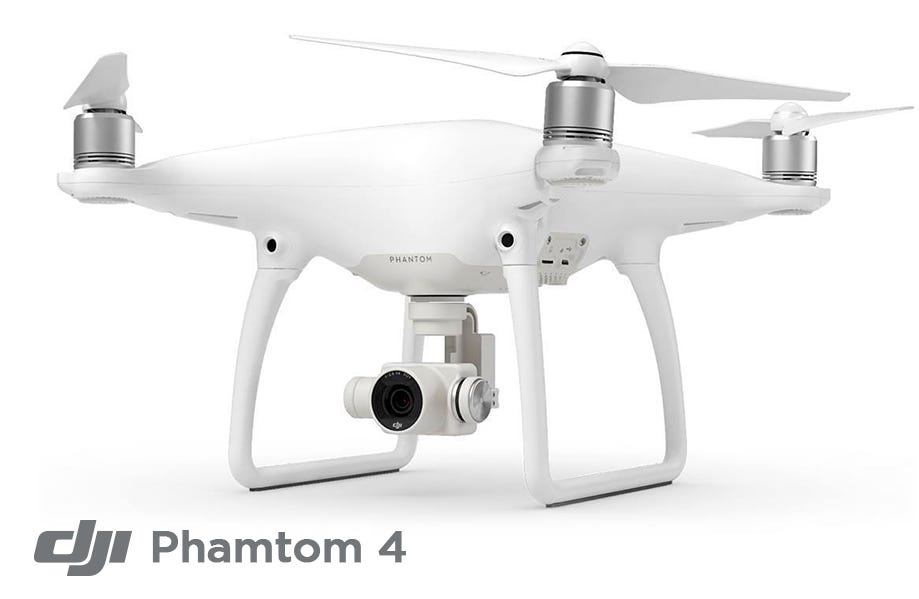 News of the latest release from DJI are emerging. The Phantom 4 has an all new gimbal, quick release propellers and is rumoured to have the option of carrying 2 batteries that offers 40 minute flight times.
Follow me with Collision avoidance
The new Phantom 4 is rumoured to have an auto-follow solution integrated directly in the DJI Go app. The pilot will be able to select the object or person to follow from the app and the drone will handle everything else (focus, zoom...).
If the rumour are accurate, the Phantom 4 will include a collision avoidance system that will allow to enjoy your activity while the quadcopter automatically films you from the right angle, with the right distance and the right focus.
Not a just a simple Phantom 3 Upgrade
The new Phantom will have a better camera quality and a brand new 3 axis gimbal. The camera is rumoured to have an optical zoom and a resolution of 4608 x 2592.  The Phantom 4 will probably have enough room to carry 2 batteries which extend the flight time to 40 minutes. The propellers will be able to be removed very easily thanks to a new quick release system.
If all the rumours are accurate, the Phantom 4 will be the perfect solution for aerial filming. Whether you are surfing, riding or skying, the Phantom will follow you and provide a professional quality footage from the sky. No need to be a experienced pilot and a film producer to impress your friends!
UPDATE
The DJI Phantom 4 is officially released!