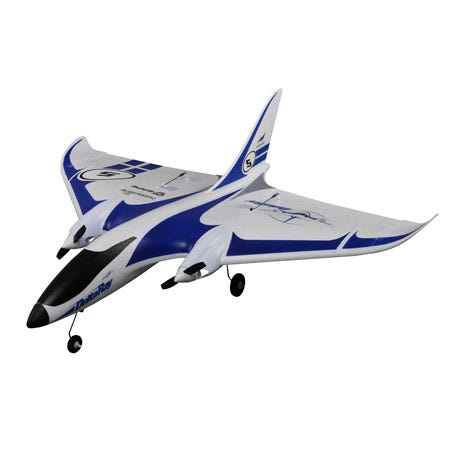 It has been another busy few months for our fellow RC pilot,
Chuck T. Seeker
. Showcasing some of the latest remote control planes available from Modelflight, Chuck's YouTube channel has been a hub of activity recently. In this post, we wanted to bring you up to speed with three of Chuck's recent review and action videos. To begin with, Chuck produced this unboxing and review video for the
HobbyZone Delta Ray
. He also shows you how to assemble this beginner's RC plane. This is a great video from Chuck. You can see how the
SAFE Technology
in the Delta Ray is an excellent feature for beginners, allowing you to maintain solid control over the plane in the air. We hope to see Chuck's maiden flight soon, so we will keep you posted when it arrives on his channel. The next video we wanted to show is an action video featuring Hamish flying the
E-Flite UMX Yak 54
. This is a thrilling video to watch. It really shows the aerobatic capabilities of the Yak (not to mention, Hamish's flying skills). Big thanks to Chuck for keeping up with Hamish and capturing this footage! As you can see, for an ultra-micro plane, the Yak certainly delivers. Its Quique Somenzini design gives the Yak a light wing loading and high thrust-to-weight ratio. As Hamish would tell you, flying the Yak gives you giant-scale performance in an ultra-micro model. The final video we wanted to show is Chuck aerotowing the
ParkZone Ka-8 Schleicher
. Given that this was his first attempt at aerotowing, he did a really good job. Check out the video below: As you can see, the Ka-8 is a really graceful model in the air. What's more, its scale detail honours the original German sailplane to great effect. Whether you appreciate scale models, enjoy flying sailplanes or perhaps both, the Ka-8 is an excellent choice. We hope you enjoyed watching Chuck's videos as much as we did. We will keep you posted with all his latest updates and we thank him once again for his ongoing efforts.